Homemade Christmas Gifts
that are Perfect for Cooks and Bakers
Forget endlessly scrolling online to find the perfect Christmas gift. When it comes to showing someone you care, nothing quite beats a homemade gift under the tree, and making your own presents is a great way to really get into the Christmas spirit-especially when you can get the kids involved too.

There are plenty of thoughtful gifts you can create using your Kenwood products, some of which can even be made at the last-minute-perfect for when unexpected guests drop in over the holiday season. So whether you're looking for ideas for a grandparent, friend, teacher, neighbour or work colleague, here are a few inspiring homemade gift ideas for everyone on Santa's list.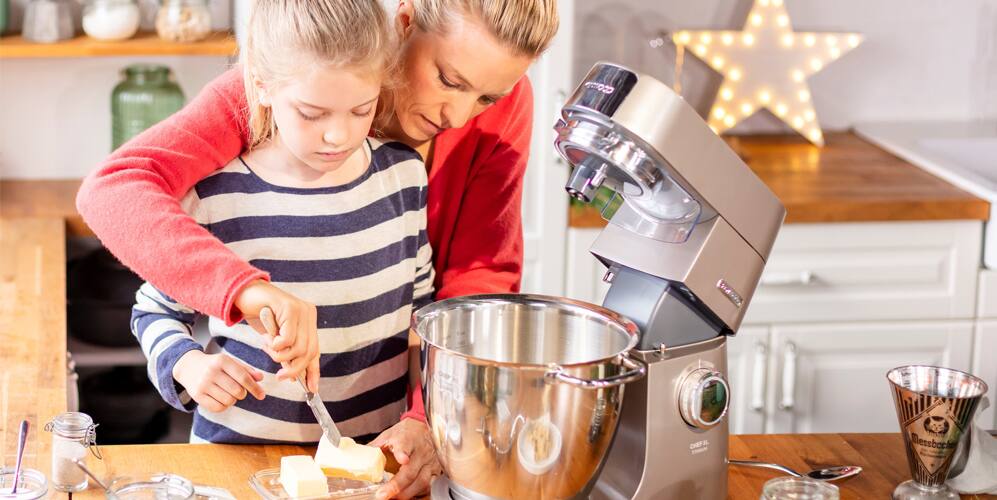 Stollen bites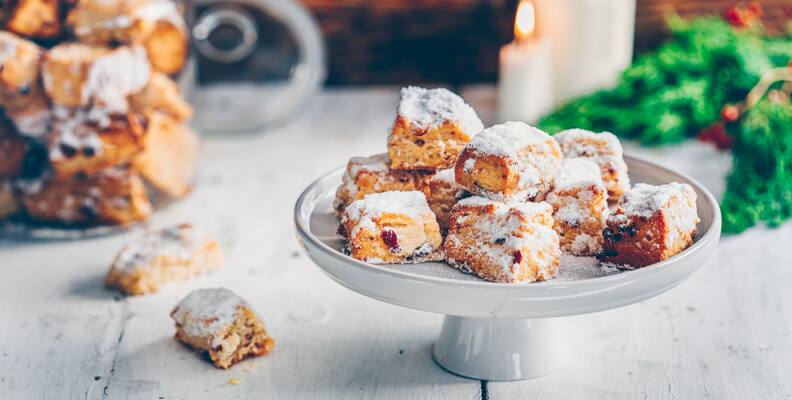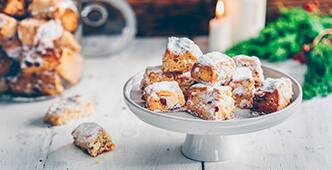 Flavoured with almonds, vanilla, marzipan and dried cranberries, these festive German treats couldn't be simpler to make using your Chef stand mixer. Even better, they can be baked and frozen in advance, making them ideal for plan-ahead Christmas gifting.
Tapenade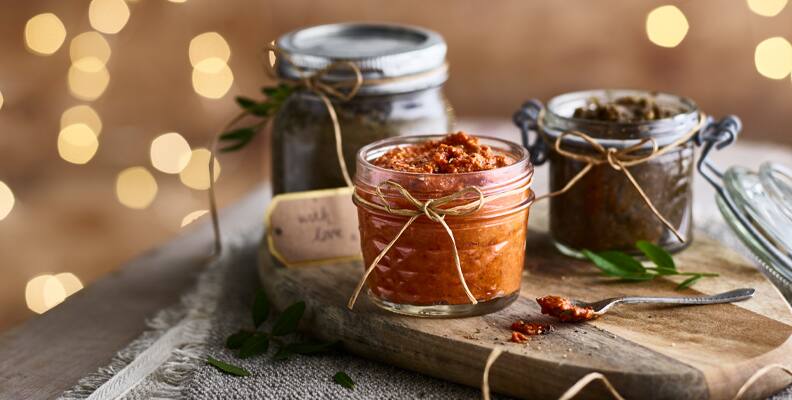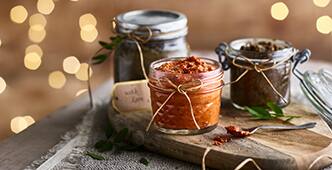 Delicious served as a dip or bruschetta topping, this trio of spicy Mediterranean tapenades will delight the gourmet foodies in your life. Choose from black olive, fig and olive or roasted red pepper and whizz up in mere minutes using your
Triblade Hand Blender
. Package up in airtight glass jars and add a ribbon or handwritten label.
​​​​​​​Get the recipe
Marmalade
There are few things better than enjoying some toast and marmalade on a wintery morning, and with a warming ginger twist on the classic breakfast-time favourite, this marmalade makes the perfect stocking-filler.  
Sea salt fudge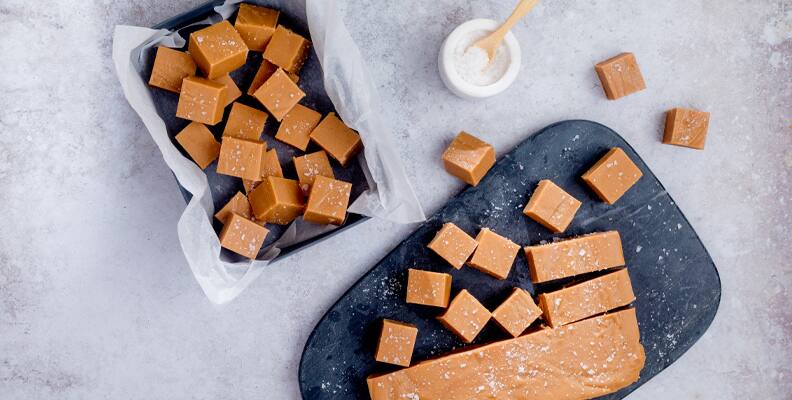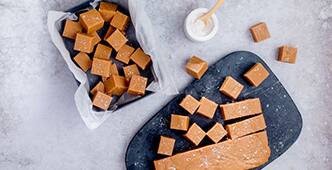 Making fudge is great fun, but requires a little precision. Luckily, your Cooking Chef XL takes care of all the details, from gradually increasing the temperature to avoid burning the mixture to continuously stirring it to prevent it from sticking to the bowl. The combination of sweet and salty in this recipe works so well, making it the ideal Christmas indulgence to gift. Wrap a few squares in clear cellophane or a little box and finish with a ribbon. Once you realise how easy this recipe is to make with your
Cooking Chef XL
, you'll be making it for everyone on your list. 
​​​​​​​
Christmas biscuits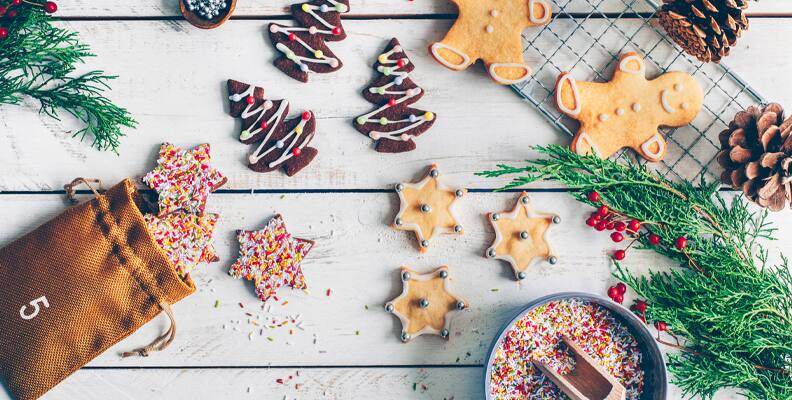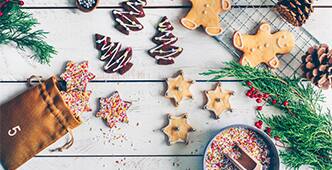 The whole family will enjoy making and decorating these delightful Christmas biscuits, which can be customised for family and friends by piping patterns, names or initials with icing. 
​​​​​​​Get the recipe
Homemade gift wrapping and Christmas cards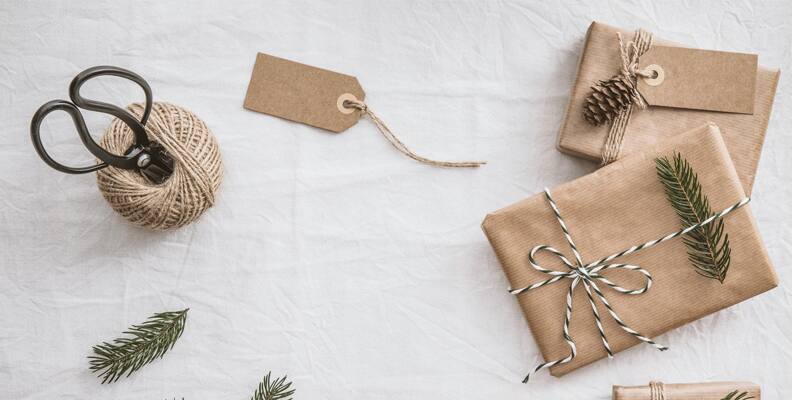 For timelessly elegant and inexpensively wrapped presents this Christmas, why not swap non-recyclable foil wrapping papers for brown kraft paper this year? Tie your packages with twine and tuck sprigs of leftover rosemary, cinnamon sticks, baked orange slices, foliage from your garden or even a cutting from your Christmas tree for a stylish and personal finishing touch.

And why not try making your own Christmas cards this year? There are plenty of designs that even the most reluctant crafter can turn their hand to. Dig out old wrapping paper off cuts and gift tags and cut out the shape of a Christmas tree or reindeer. Stick to the front of a plain card and write your message using a metallic ink pen. Or if you want to get the kids involved, try making fingerprint cards. All you need is a couple of different coloured ink pads to turn their prints into reindeers, Christmas baubles or holly berries, with the help of a few illustrated extras. Guaranteed to spread some Christmas cheer to loved ones near and far.


 
Marshmallow squares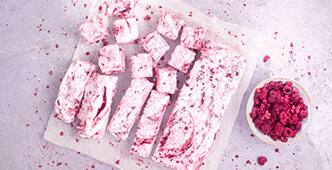 A beautifully wrapped package of these light-as-air raspberry spiked marshmallow squares make a stunning gift, and they are surprisingly easy to make using your Cooking Chef XL. Whether they last very long once you've presented them to the lucky recipient is another thing…
​​​​​Get the recipe 
Raspberry Marzipan Drops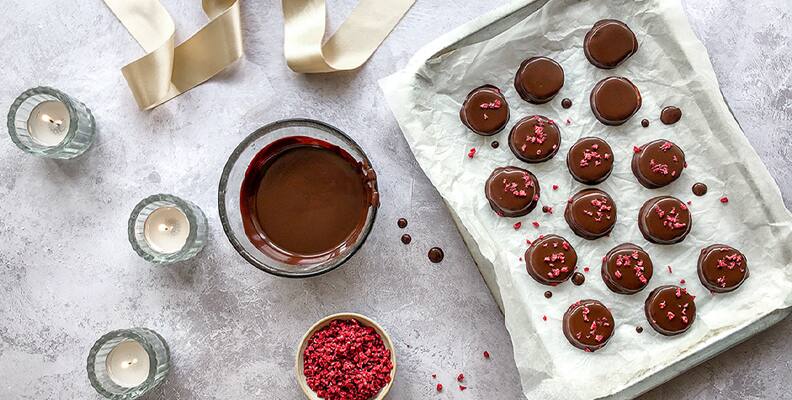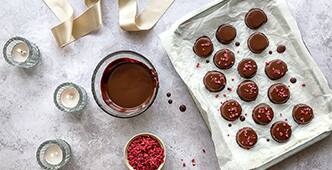 Chocolate and raspberries are always a winning flavour combination and the addition of Amaretto gives these bites a real grown up flavour (but it works equally well without, for when you're making it for the kids!)
​​​​​​​Get the recipe
Christmas baubles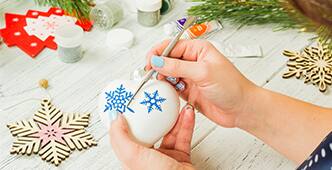 A homemade Christmas bauble will be treasured for years to come. Buy a set of clear fillable glass baubles and fill with whatever you fancy; pine cones, artificial snow, glitter or even a treasured photo. Or get creative and decorate them using glass pens.