Introducing the Multipro Go
Meet the new MultiPro Go. Our smallest ever food processor, combining the ease of use of a chopper with all the versatility, power and performance that you've come to expect from a Kenwood food processor.

The ultra compact design makes it the ideal choice for kitchens short on storage space. But while its footprint may be small, there's no compromise when it comes to what this mini kitchen whizz can do.

With an array of innovative functions to save you time and effort, you'll be able to make healthy, delicious meals from scratch in no time at all. The 360° Express Serve™ feature even means you can slice or grate directly into a pan, plate or container, or chop into the main bowl - it has all your food prep needs covered.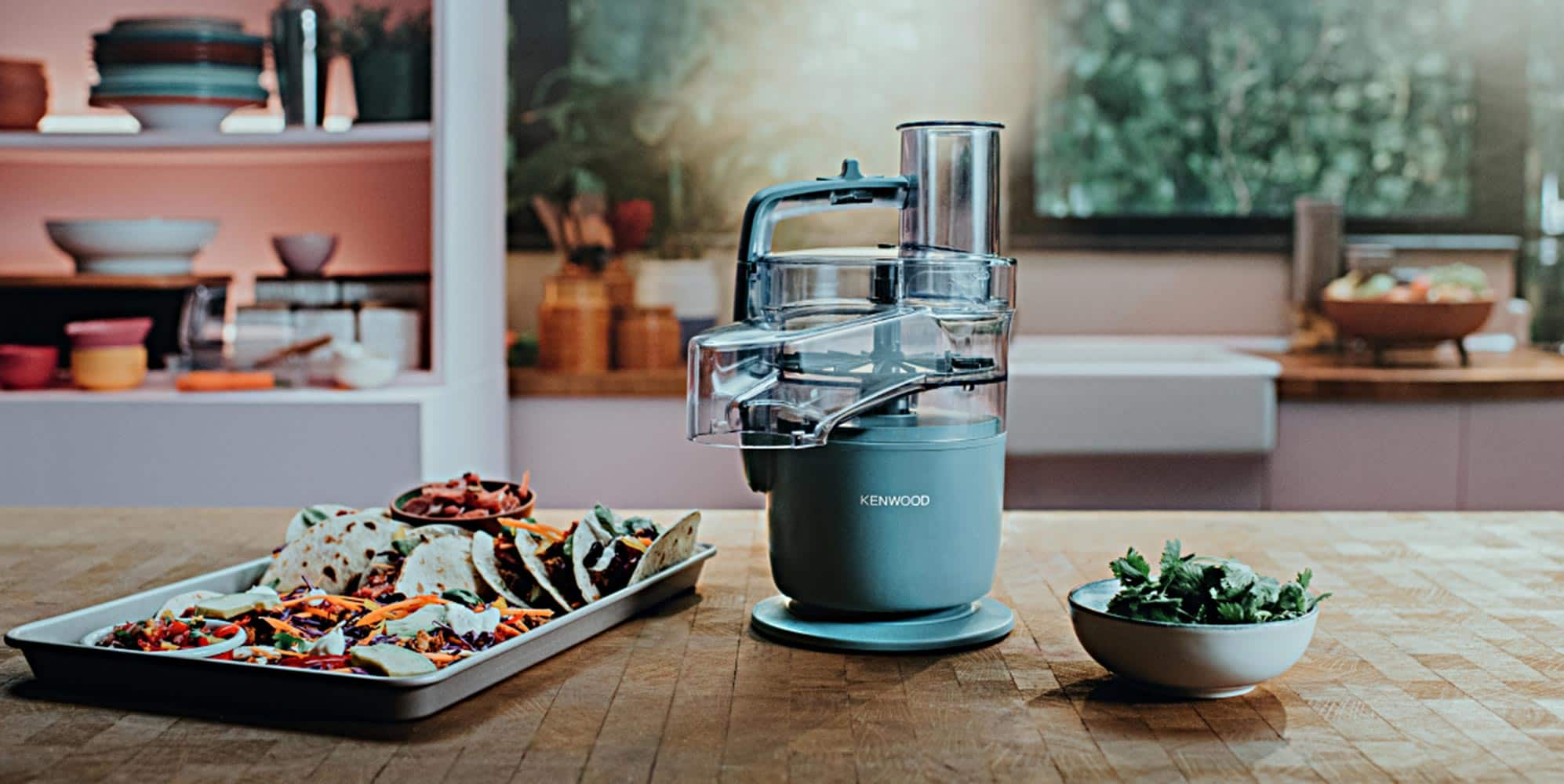 A compact food processor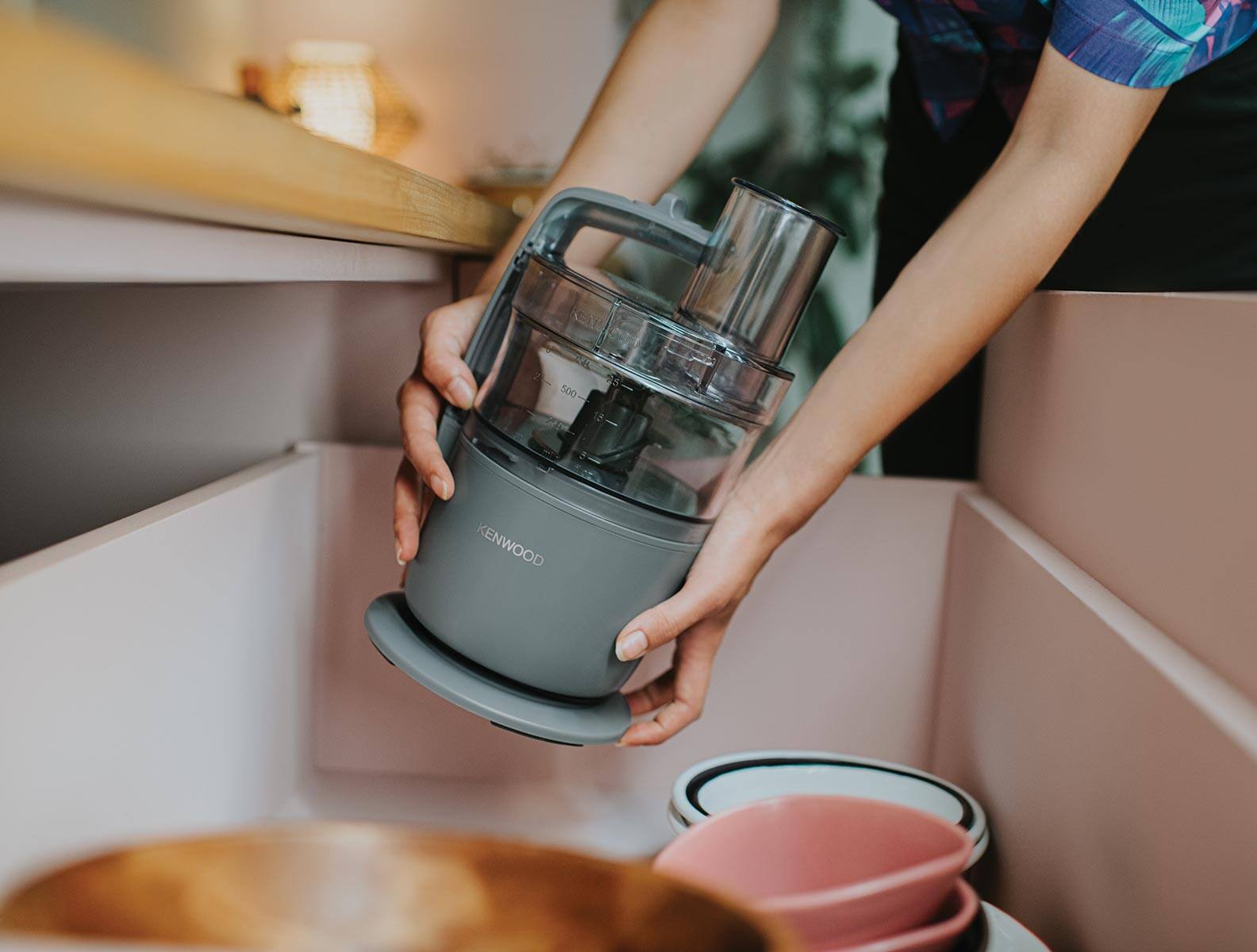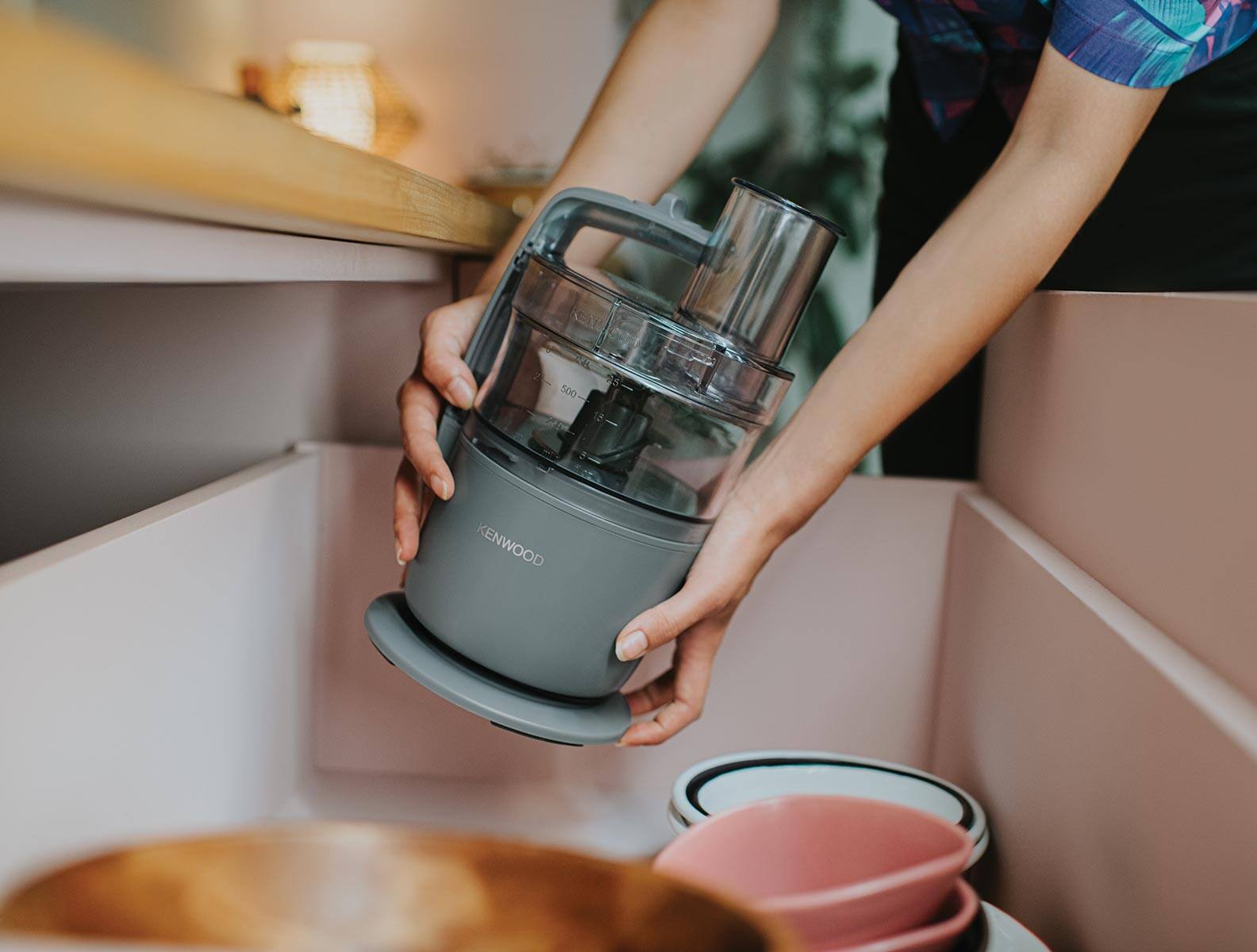 When kitchen space is at a premium, every element in the room needs to work harder, and clutter needs to be kept to a minimum. At 20% smaller than our next smallest food processor, the MultiPro Go is compact and lightweight enough to be stored readily assembled in your kitchen drawer, with the ergonomically designed handle making it easy to simply grab and go.

The knife blade and disc can be stored together inside the main bowl so everything you need is together in one place- no more scrabbling around the back of cupboards trying to find missing tools and attachments. Even the power cable can be neatly stored away, by adjusting its length and wrapping it around the plinth and tucking in. The adjustable cord length also comes in handy when you're using the food processor, avoiding excess cable on the worktop as you work.
Main uses of the MultiPro Go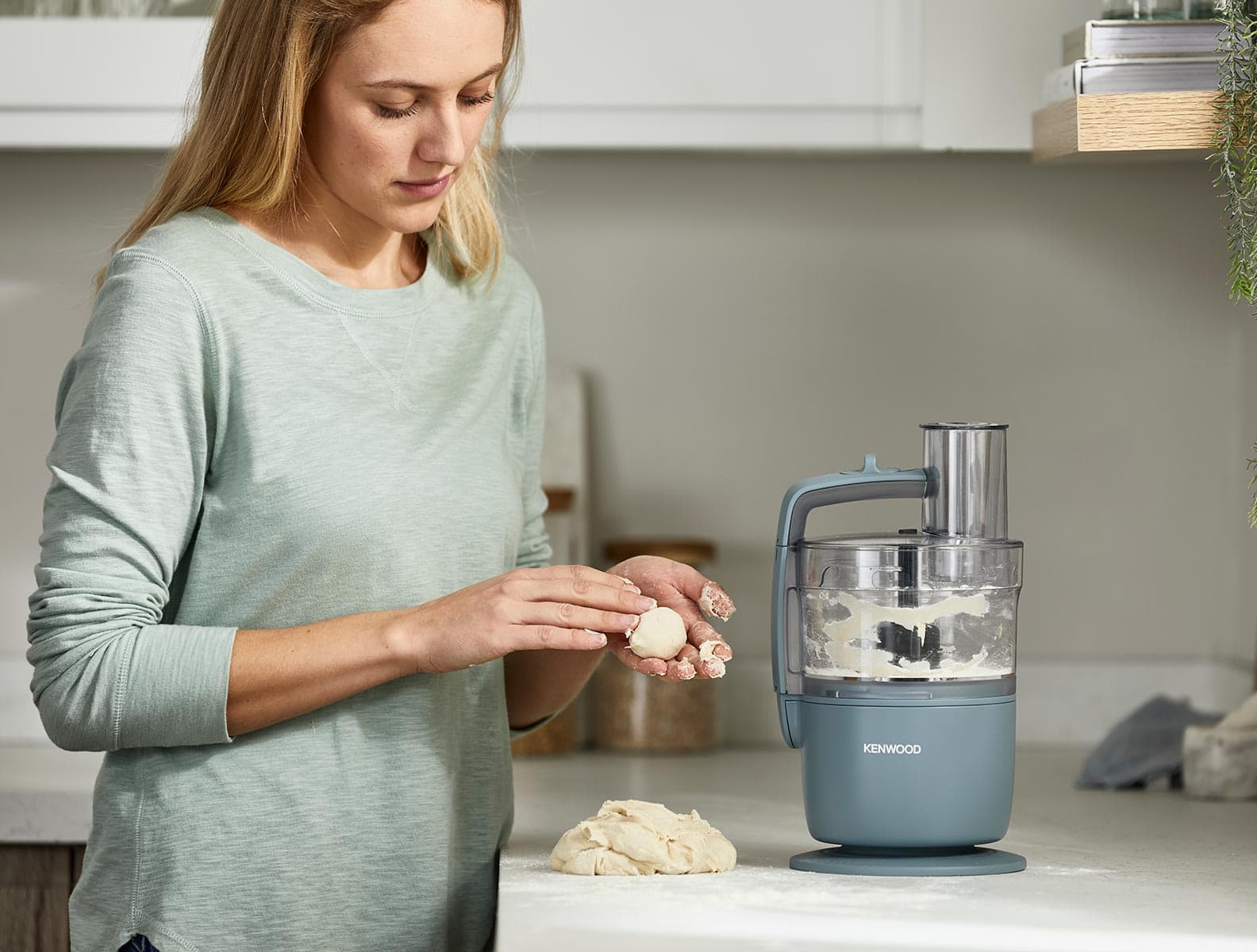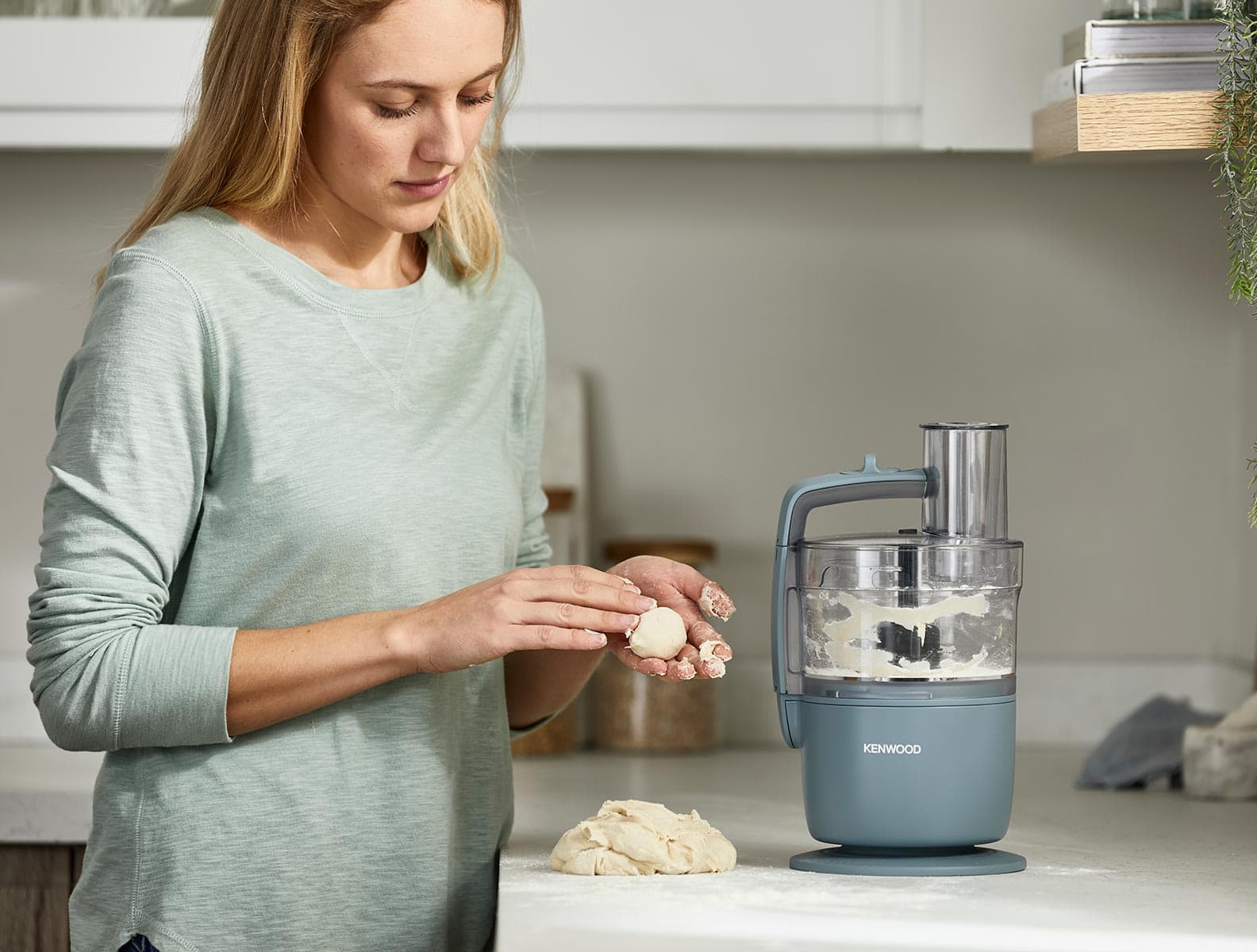 When it comes to the MultiPro Go, don't let its size fool you- it's definitely a case of being small and mighty. From whizzing up a spicy salsa to making pizza dough, with a 650W motor this food processor has got the power to tackle all your everyday meal preparation tasks- you can chop, grate, slice, purée and knead, all from just one compact base.

The feed tube size is the same standard size as other Kenwood food processors, and the bowl has a working capacity of 0.75L. The knife blade and 4mm slicing/grating disc are both made from durable stainless steel, and all the MultiPro Go's tools and parts are dishwasher safe, except for the base unit.
Express Serve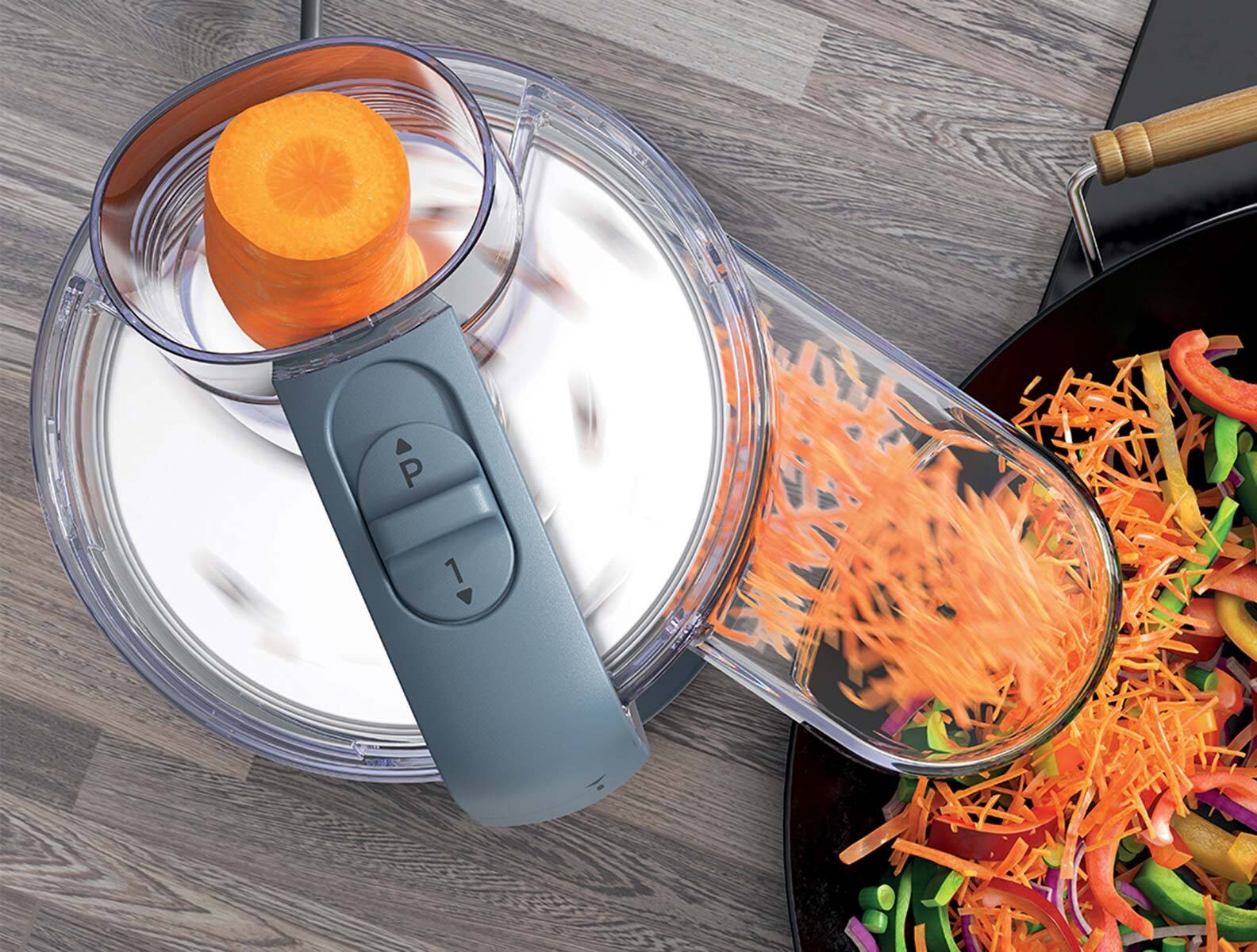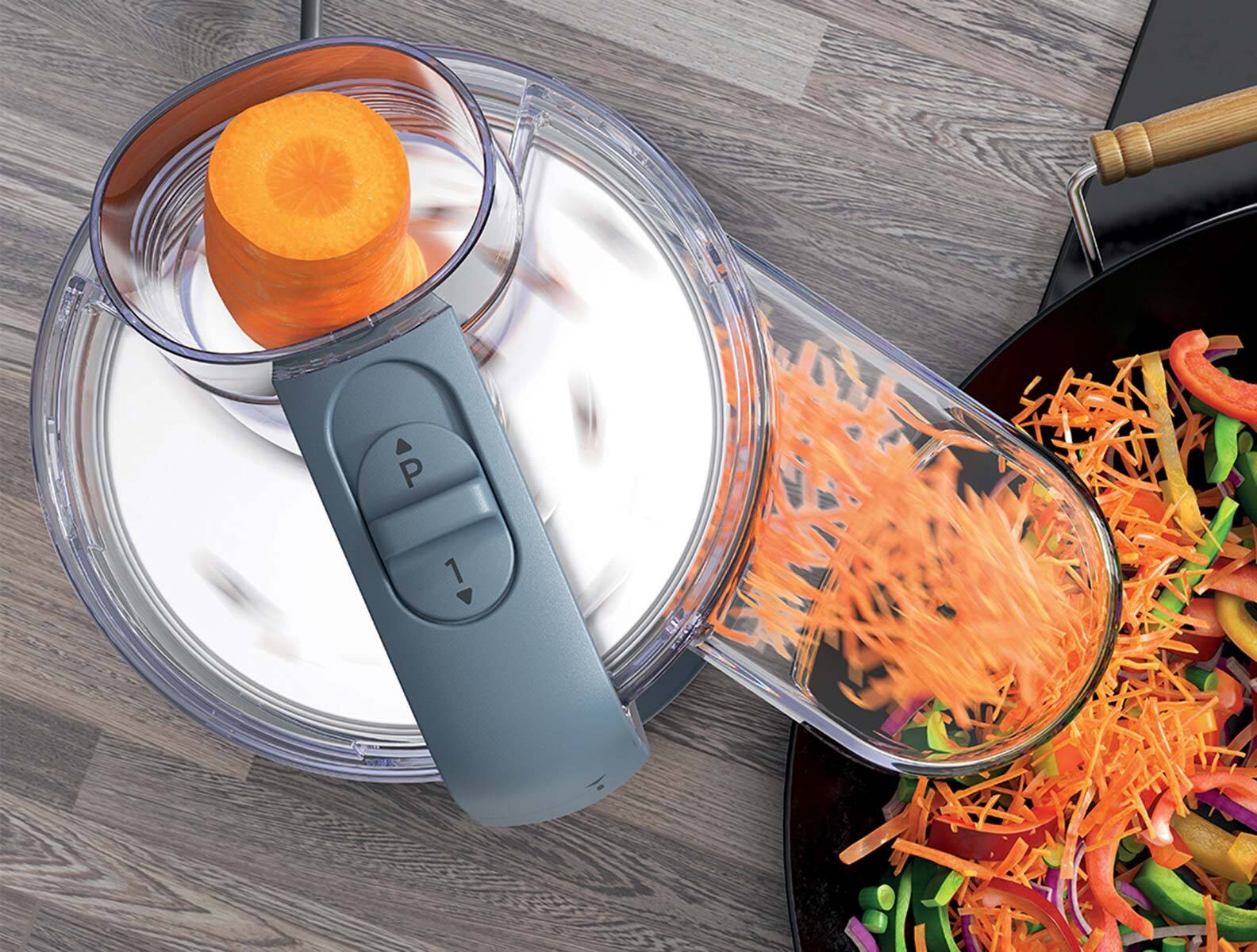 The 360° Express Serve™ means there's no limit to the quantities of ingredients you work with, with the option to slice and grate directly onto the plate or into a pan without worrying about bowl capacity. The unique 360° design means it is comfortable to use at any angle, in any kitchen set up, and it is so easy to use, with just one button to control the speed and pulse function.
Other products in the MultiPro range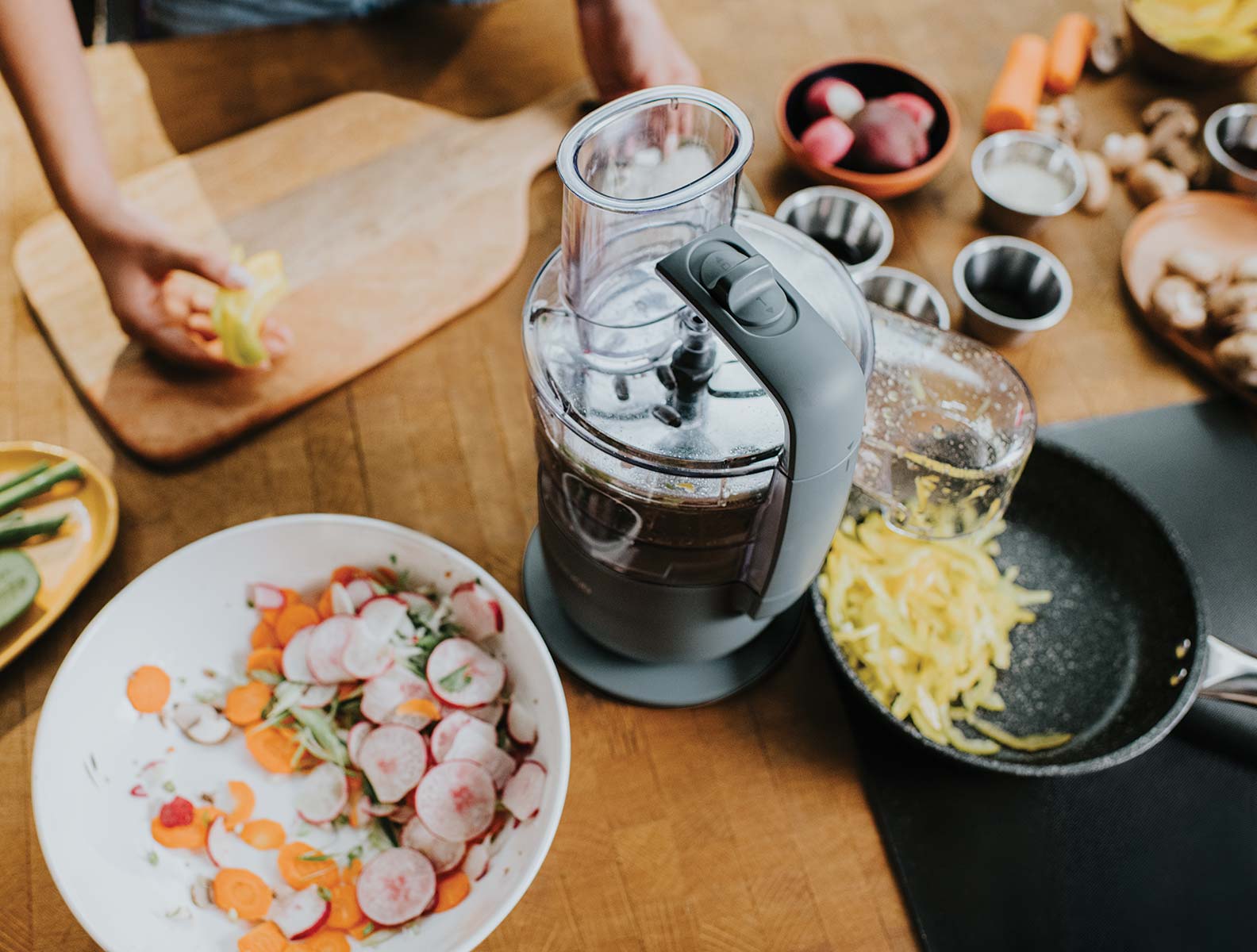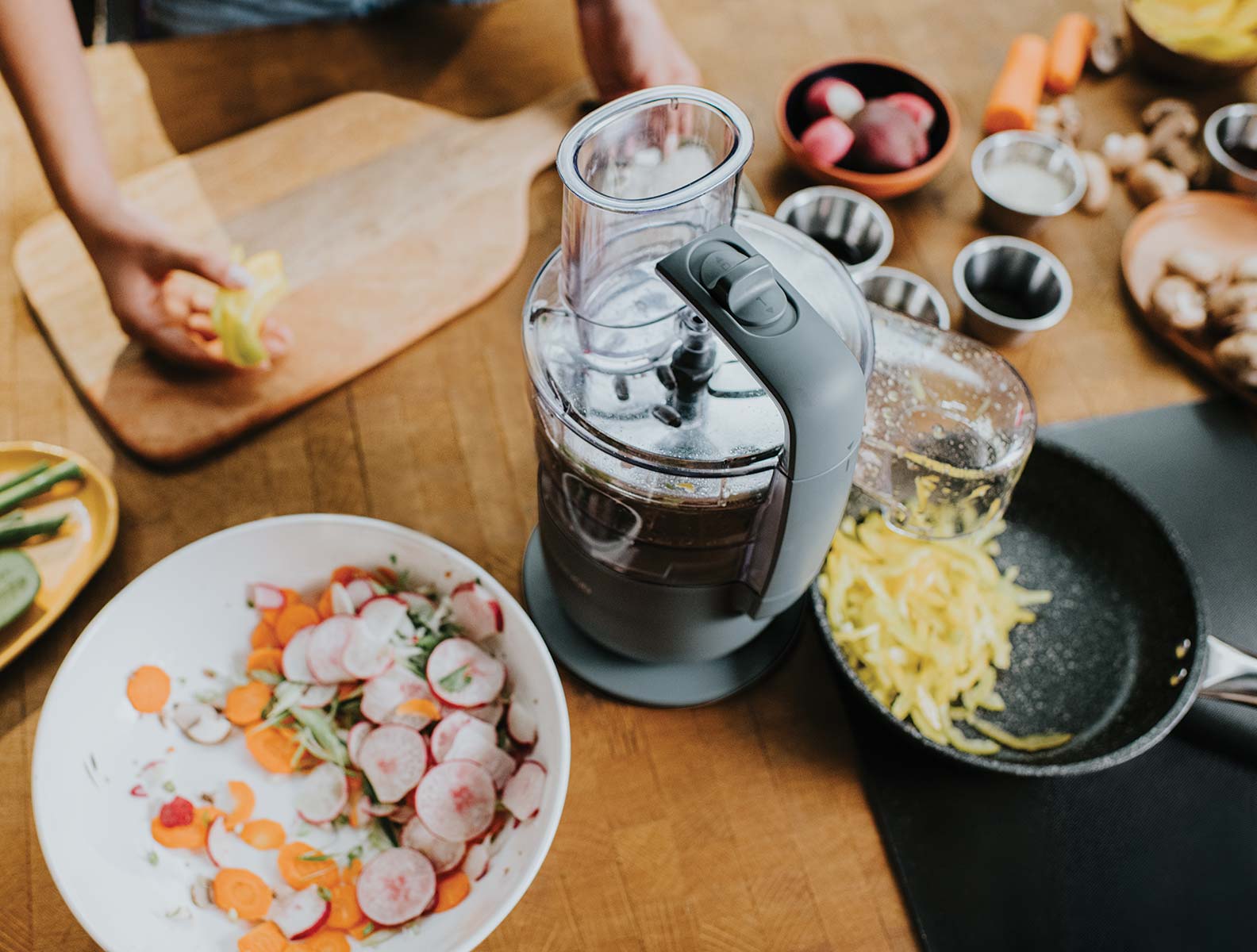 From the ultra compact to the ultimate batch-cook prepper, and with a wide variety of capacities, power capabilities and attachments, there's a MultiPro food processor to suit your needs, and your kitchen. Discover the full range 
here
.