Keep Learning with Kenwood: Making crème pâtissière
Made by heating eggs, sugar, starch and milk together and flavoured with vanilla, crème pâtissière (literally translated as 'pastry cream') is a rich and thick custard-like cream. While it's made with almost all the same ingredients as a pouring custard like crème anglaise, the addition of a starch (in the case of this recipe, cornflour) gives crème pâtissière a thicker consistency that holds its shape. This makes it ideal for piping into choux pastries like chocolate eclairs and profiteroles, or spreading between the layers of a millefeuille, as well as in other tarts, pastries and desserts.

While making crème pâtissière is relatively straightforward, getting the consistency right requires it being whisked at the correct temperature. Using your stand mixer not only makes the whole process quicker, it helps you nail the basic techniques, leaving no room for error.
Preparing ahead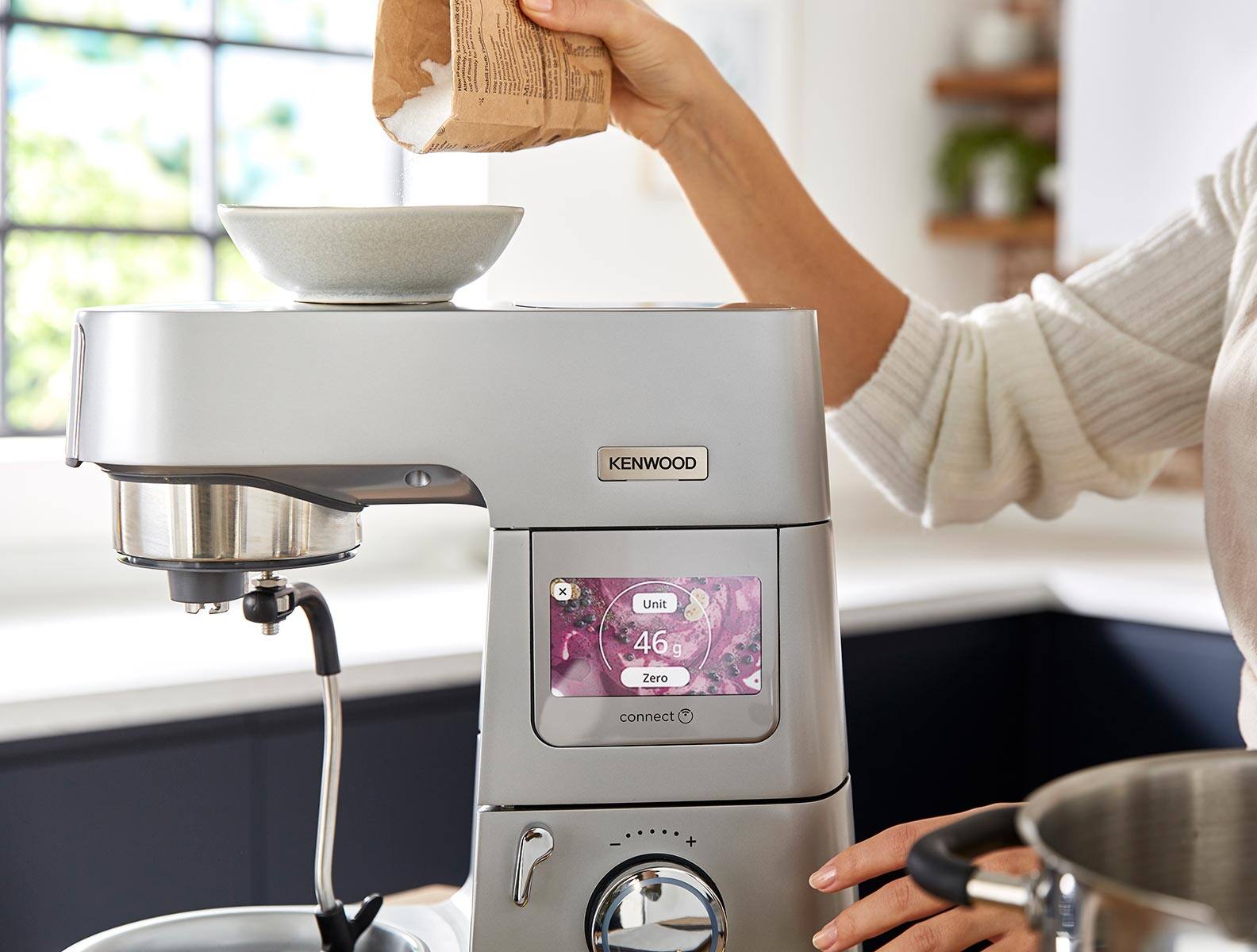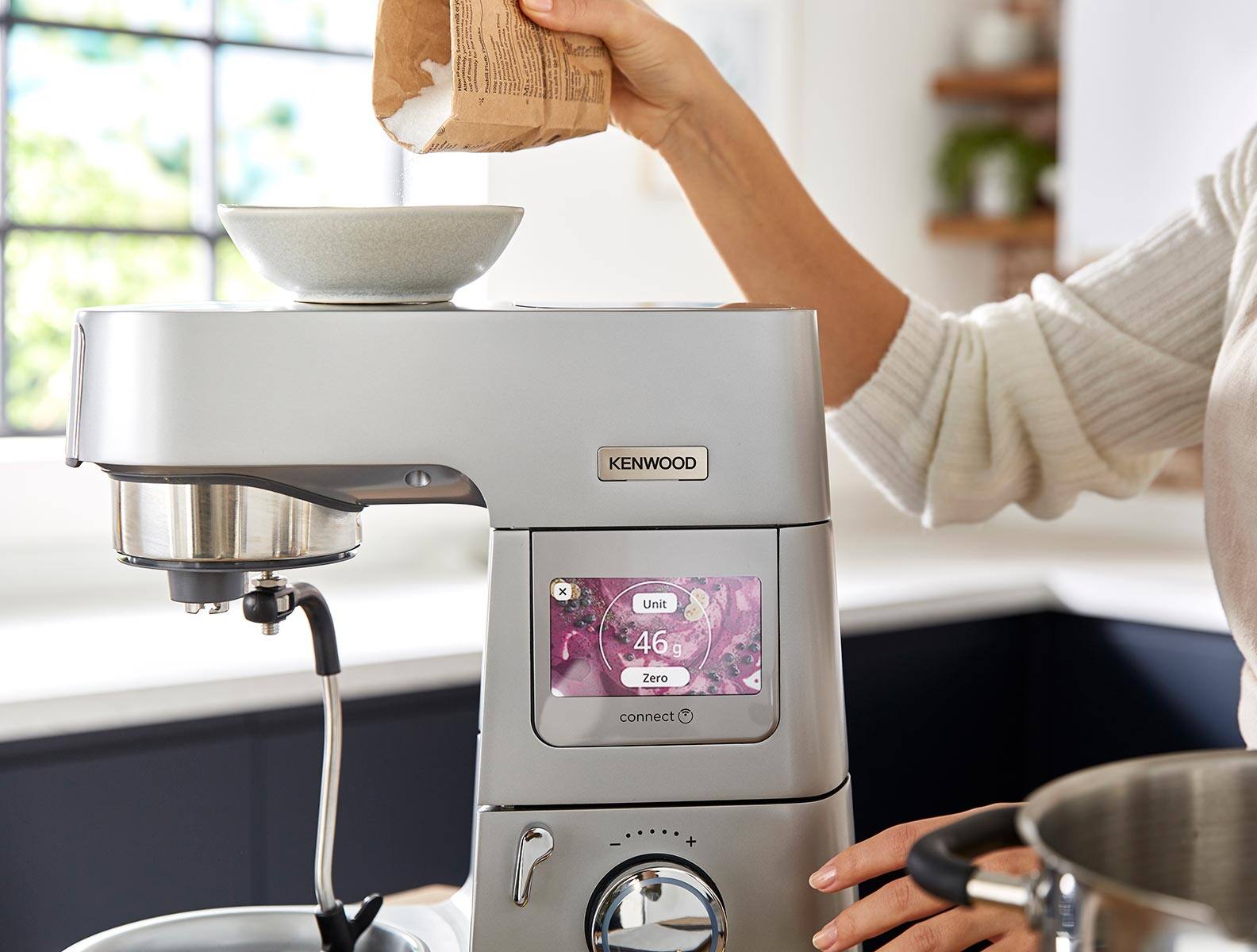 This recipe is for 430g of crème pâtissière, and takes 1hr 15 minutes to make using your Cooking Chef XL. Here's what you'll need:

Ingredients
60g egg yolk
30g caster sugar
20g cornflour
250g whole milk
250g whipping cream
1 tsp vanilla extract

Tools
Cooking Chef XL
Cooking Chef XL bowl
Jug
Large mixing bowl
Plastic wrap

Get ahead by measuring out your ingredients using your Cooking Chef XL's built in scales, and prepping your baking area.
Stage one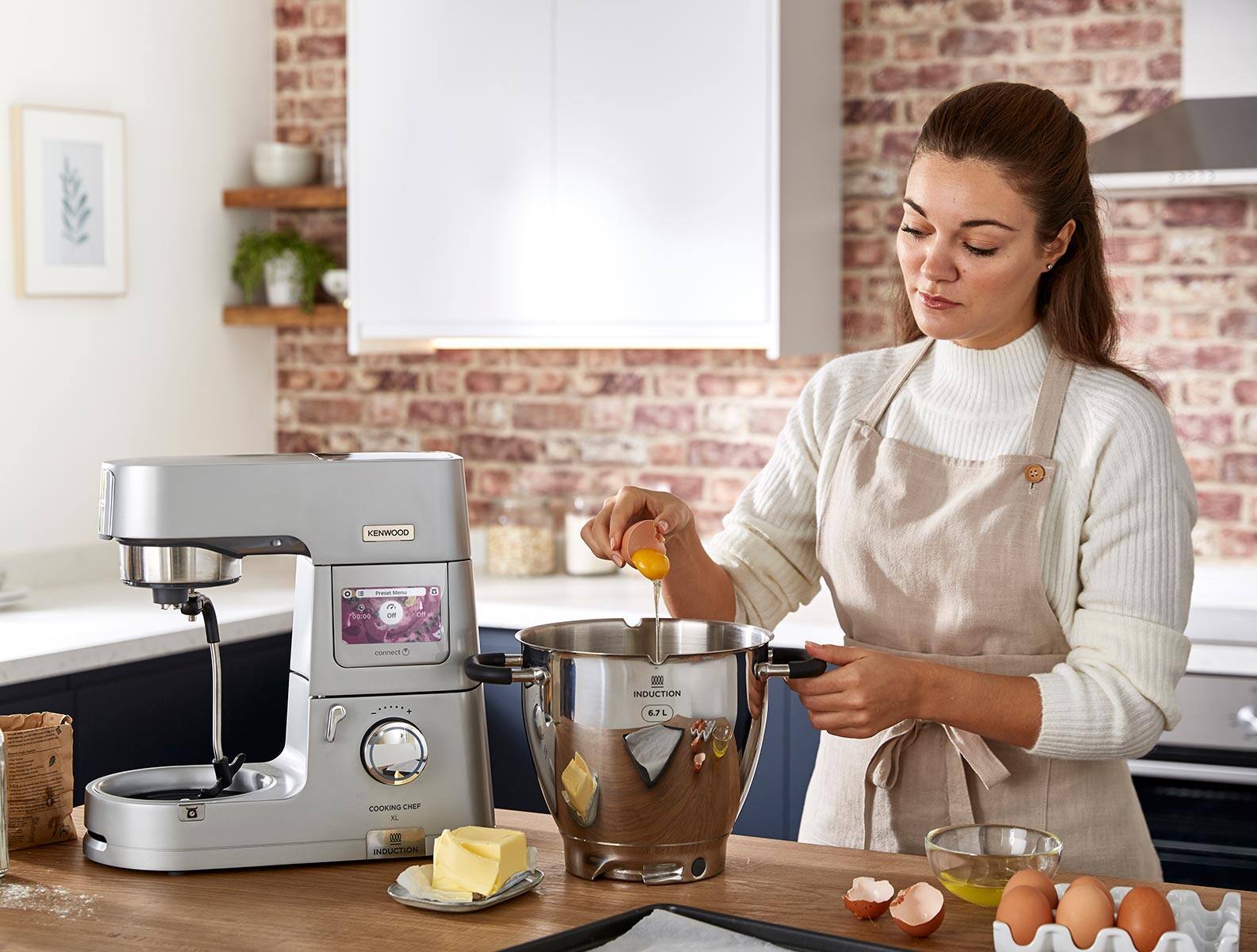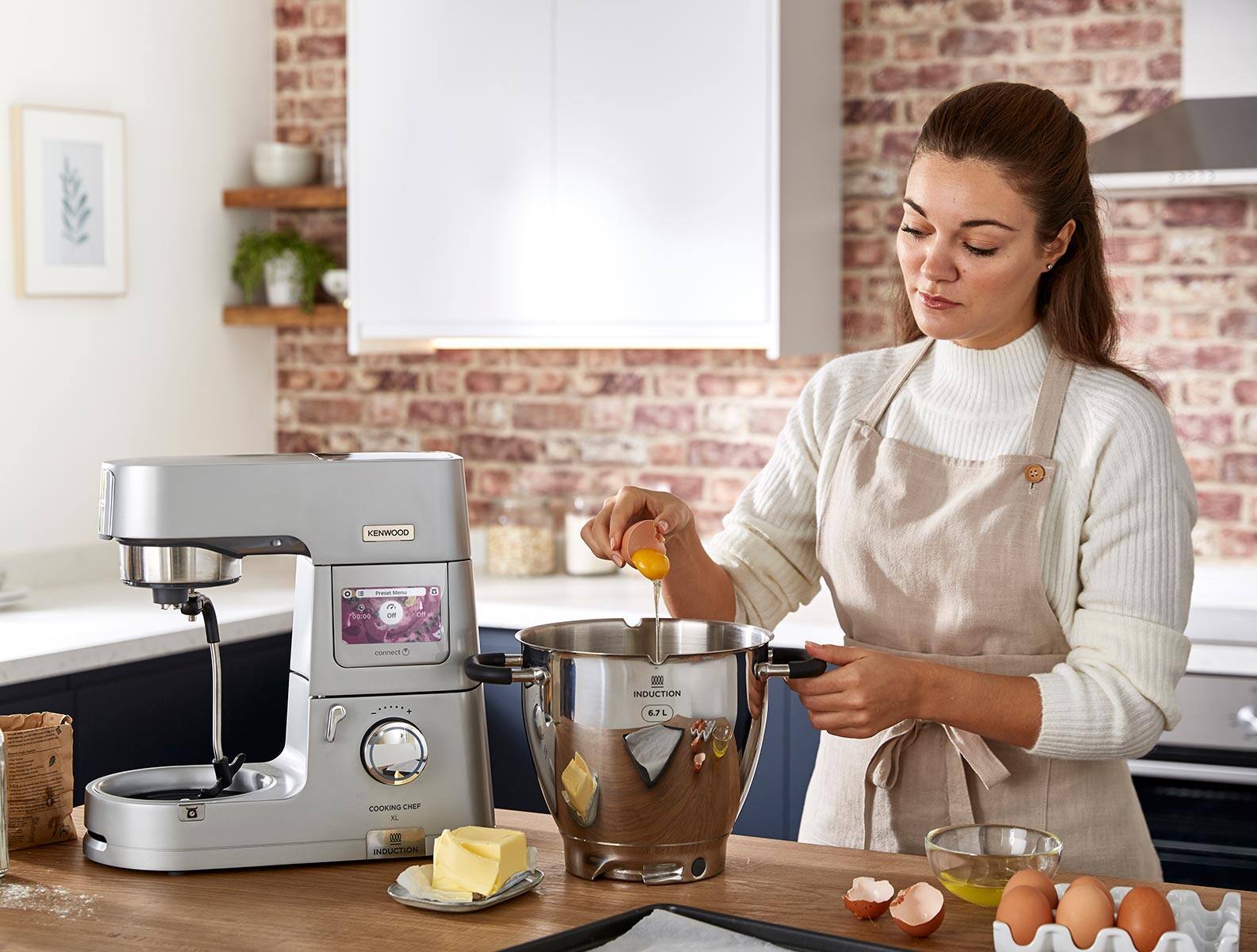 Attach the creaming beater to your machine. Add the egg yolk, caster sugar and cornflour to the Cooking Chef XL bowl and lift the mixer's head to fit the heat shield.

With the splashguard fitted, mix on speed 1 for 30 seconds, until combined.
Stage two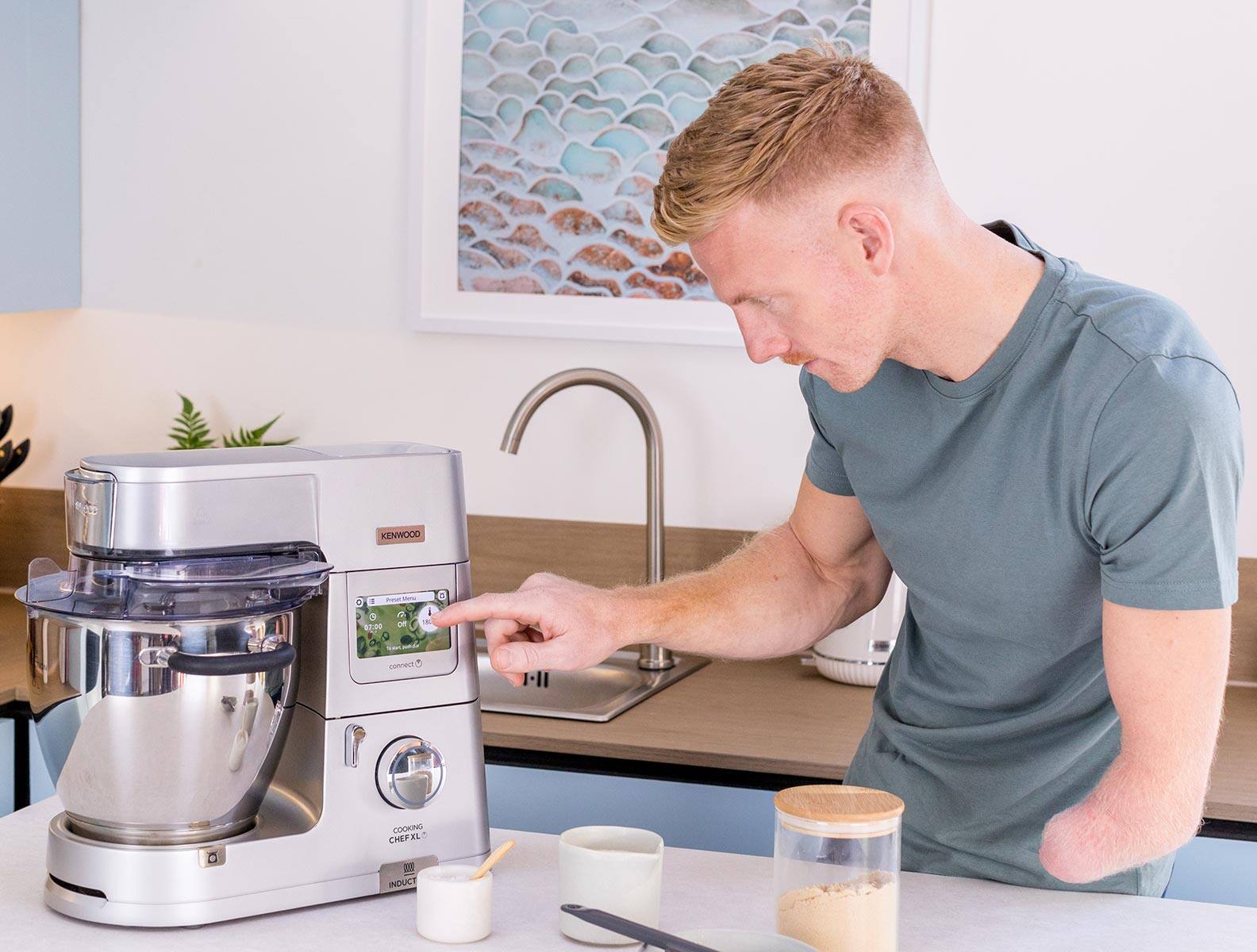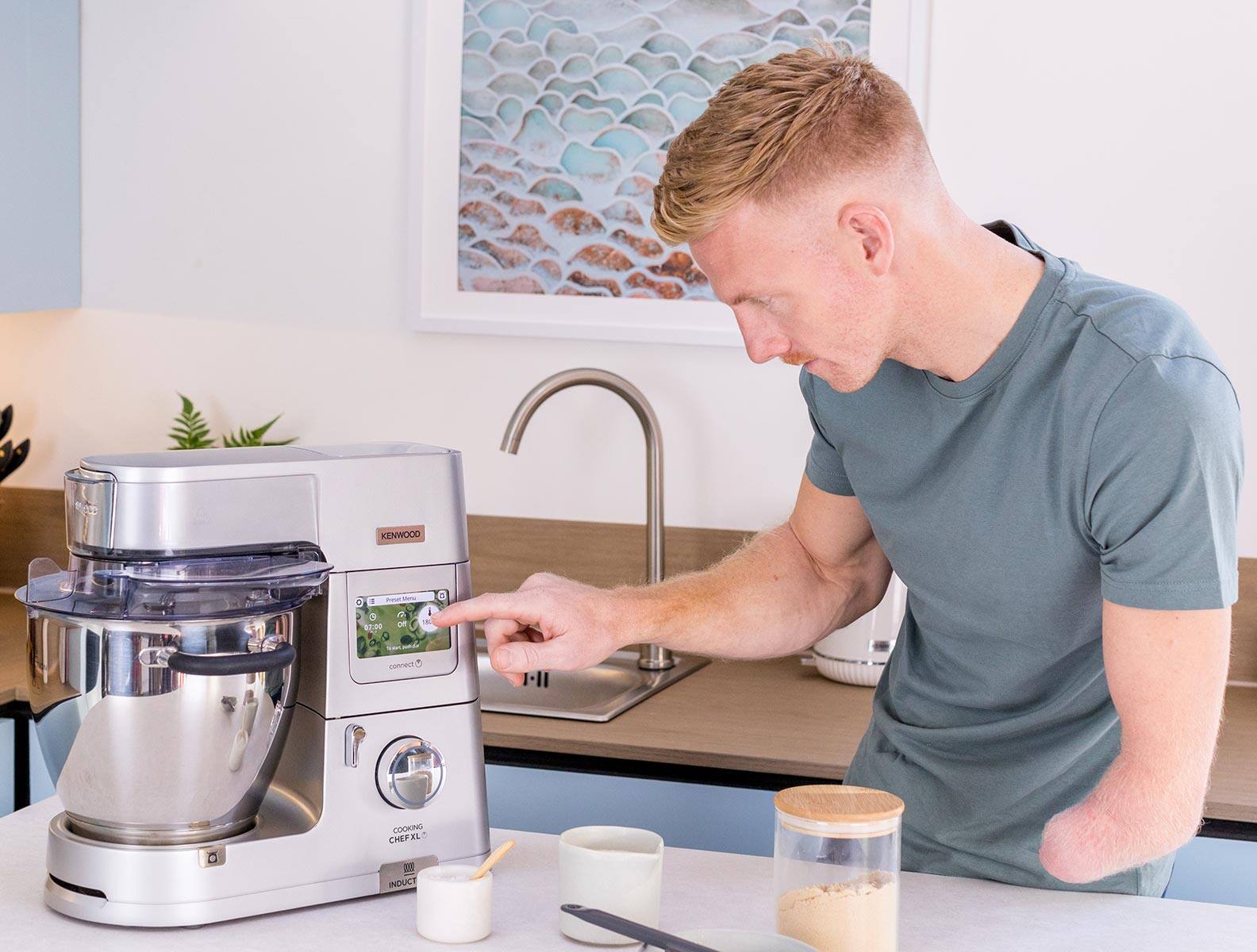 Add the milk, whipping cream and vanilla extract to a clean jug. Using a good quality vanilla extract rather than essence will produce a stronger, more natural flavour.

With the machine running, gradually pour the contents of the jug into the mixer bowl. Then, with the splashguard fitted, mix on speed 1 for 30 seconds.

Now it's time to apply the heat. To thicken the custard to a thick, smooth consistency that's perfect for piping or spreading you need to bring it to almost boiling point- not hot enough and it will be too runny and loose, but overcook it and the texture will be gritty and unpleasant. With the splashguard still in place, cook at 85°C on speed min for 7 minutes.
Stage three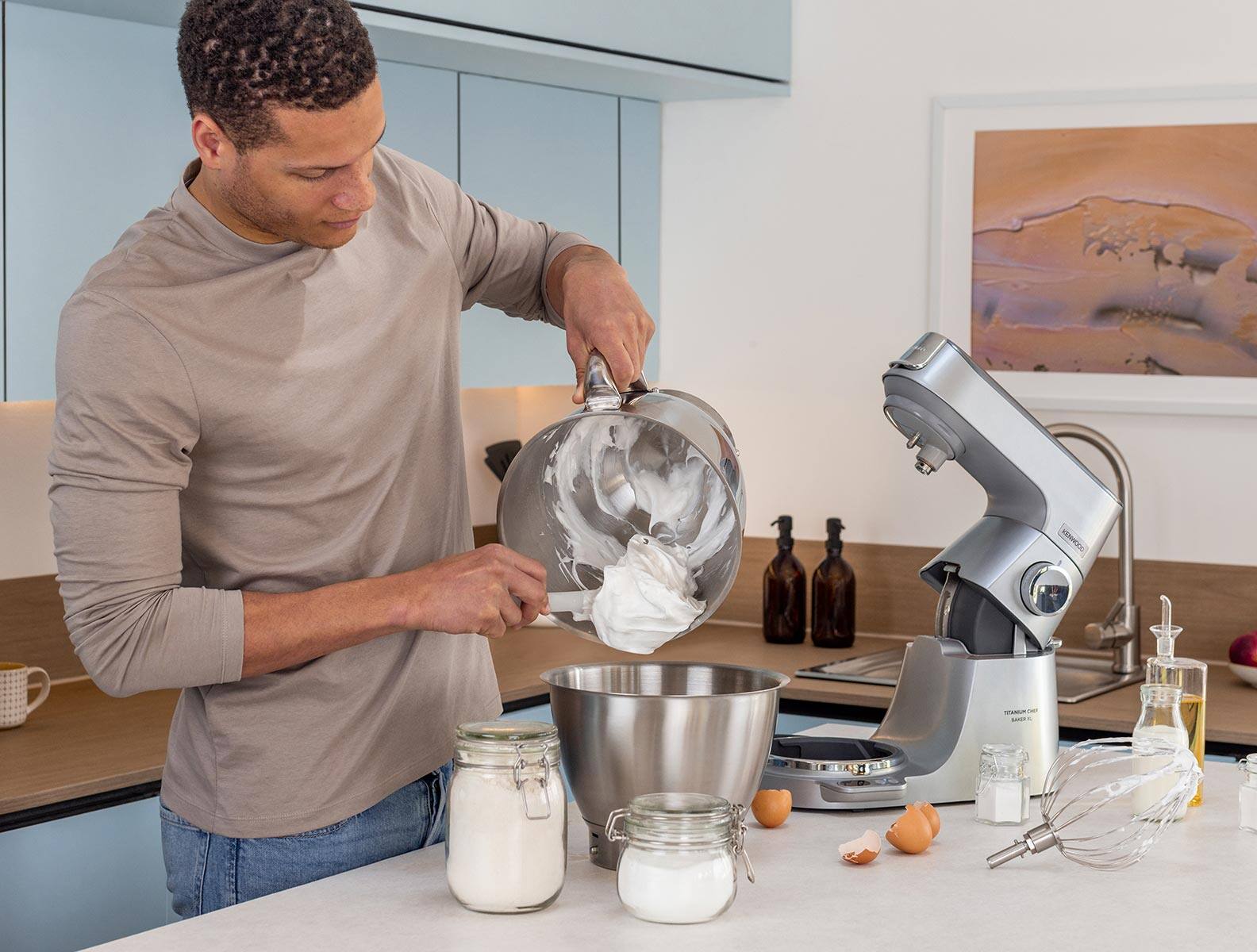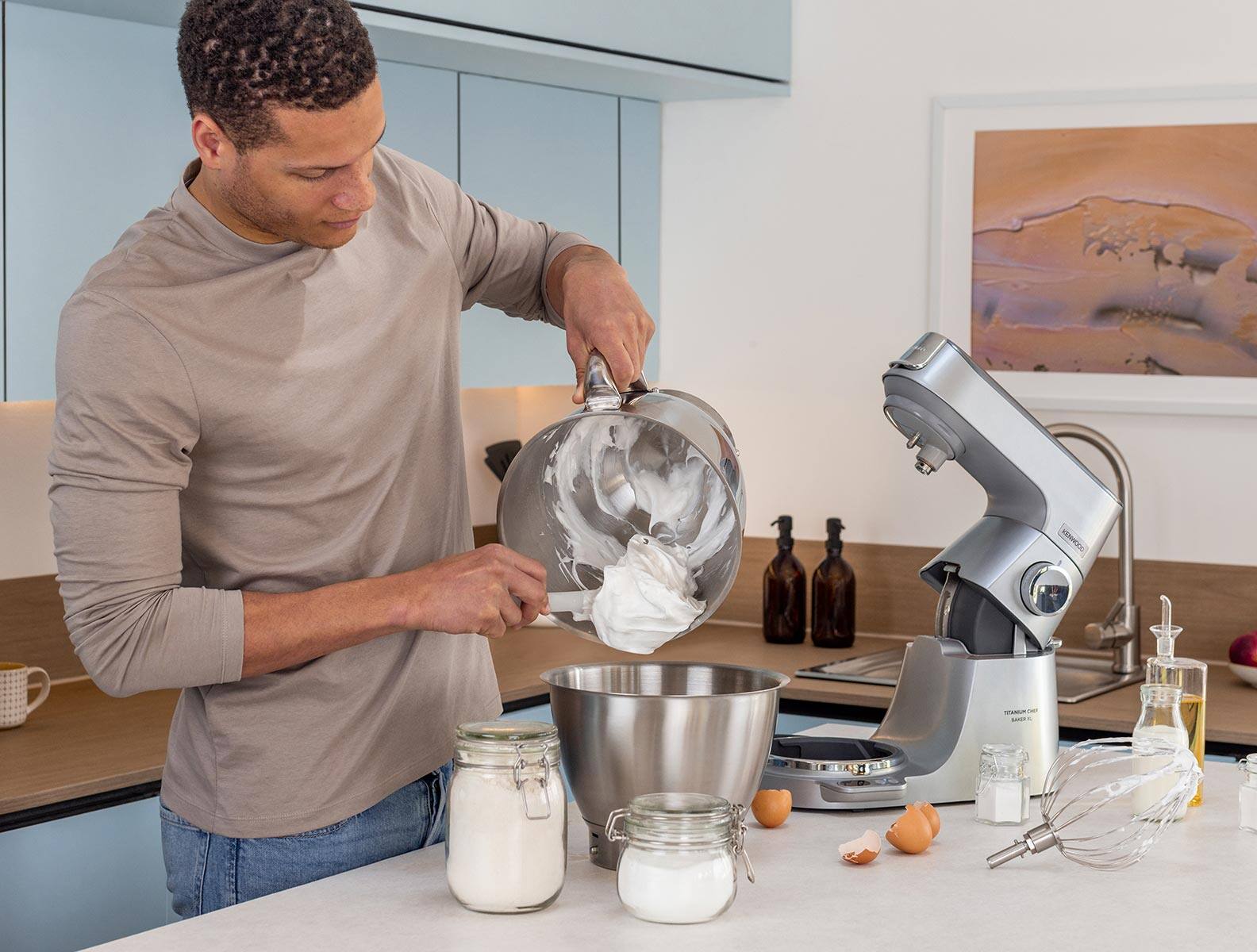 Once the mixture is cooked, transfer immediately into a large mixing bowl. Covering with plastic wrap will prevent a skin from forming as it cools.

Chill in the fridge until completely cool. Kept covered, it will last up to five days in the fridge.
Using your newfound skill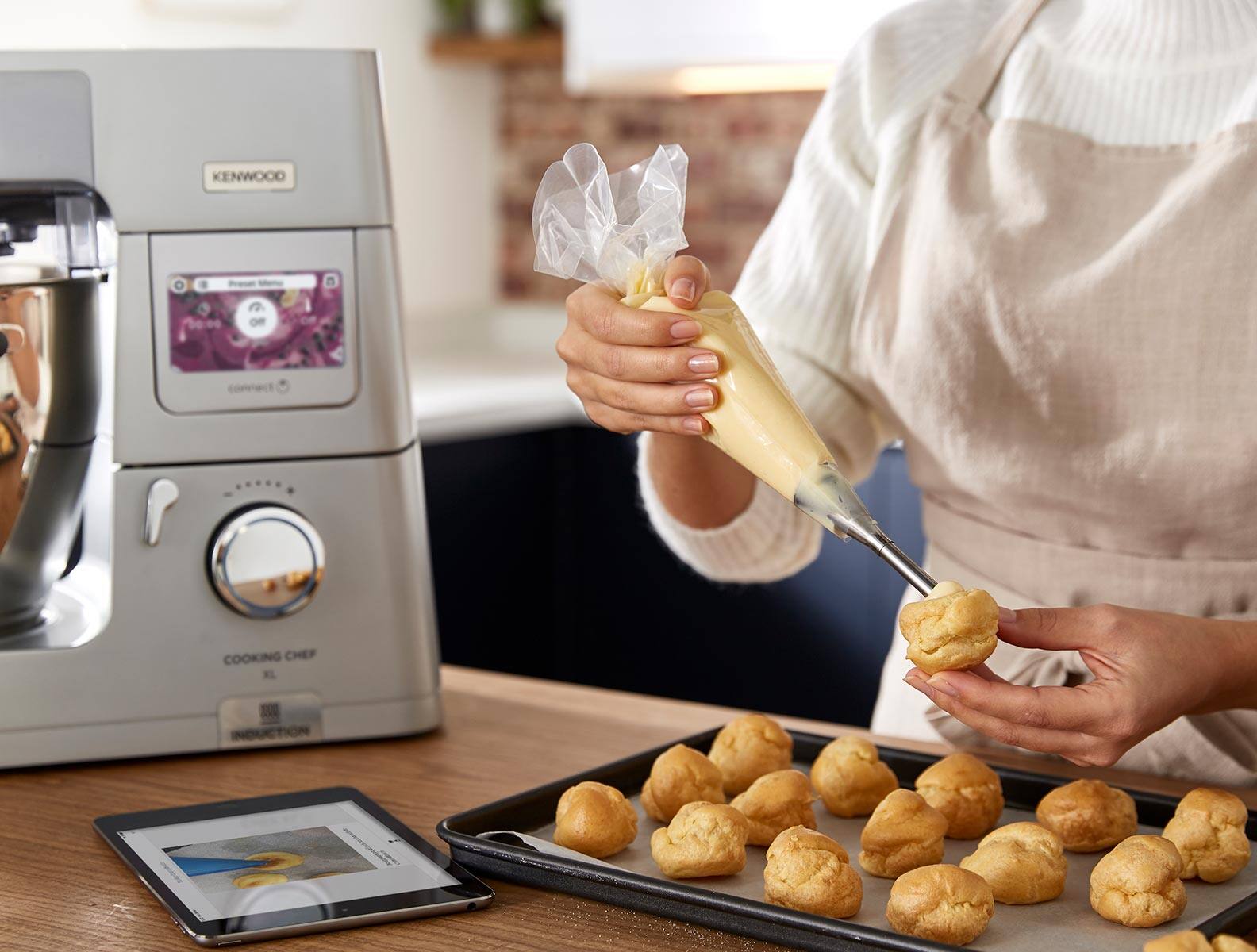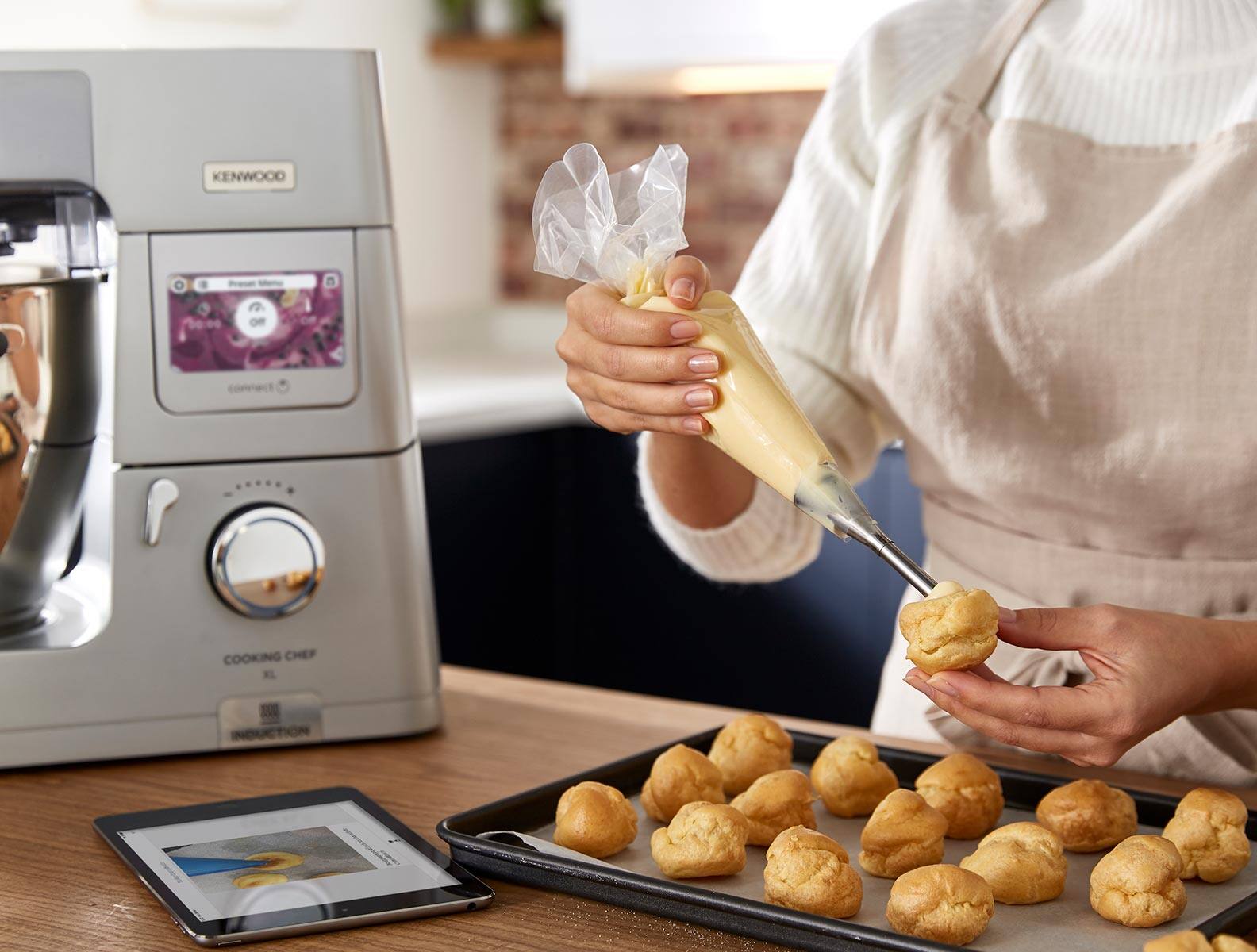 Stable and easy to work with, crème pâtissière is one of a baker's most versatile ingredients. Use it as a base for fruit tarts, spread in between cake layers, spooned generously into trifles or piped into profiteroles- in this
recipe
simply use instead of whipping cream.