Easy chocolate fondants
With a rich molten centre, these soft and gooey chocolate desserts never fail to delight dinner party guests. While they look impressive, this recipe is very quick and easy to follow, and made using everyday, store cupboard ingredients. Serve warm with cream or ice-cream for a deliciously chocolatey treat.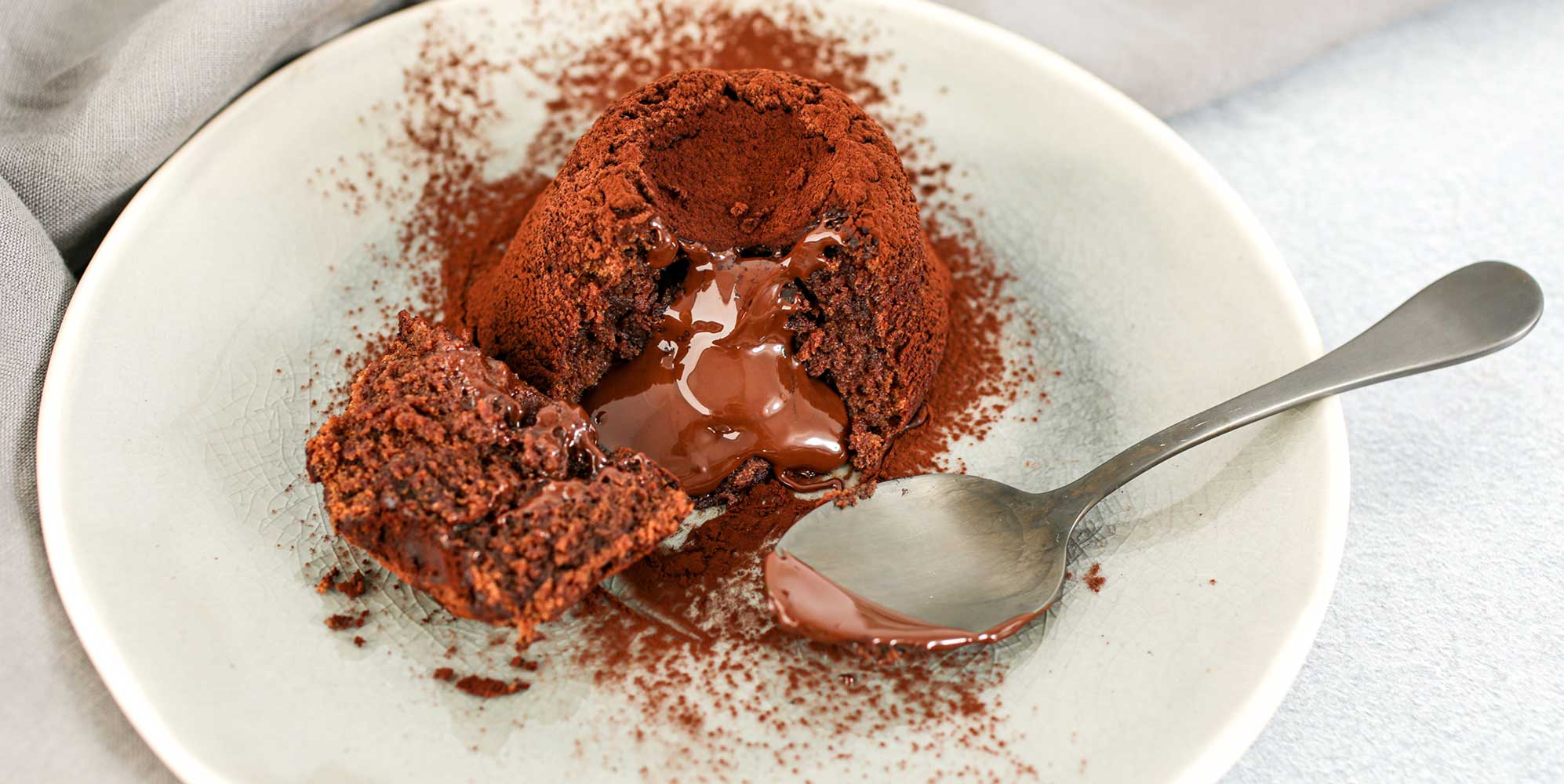 Getting started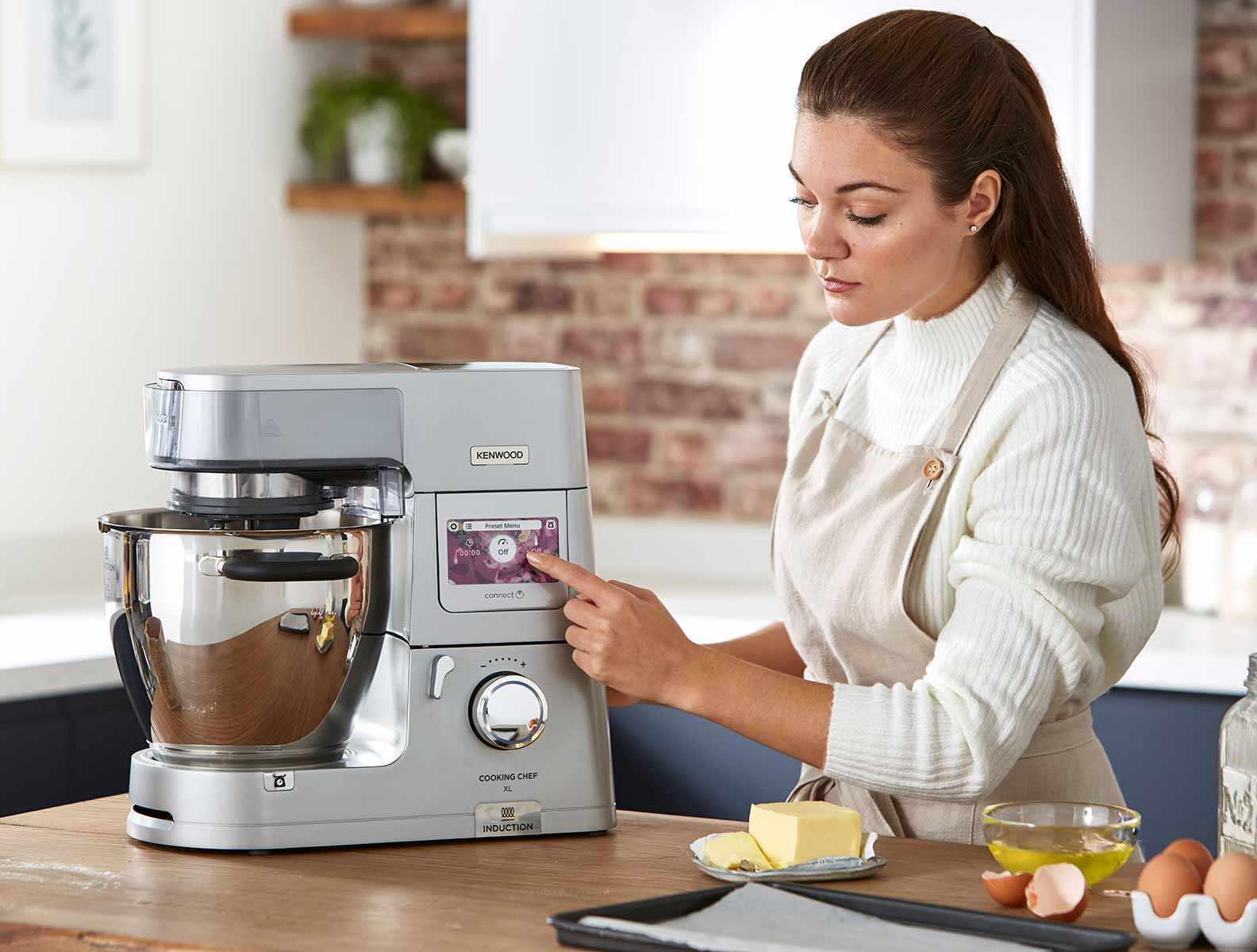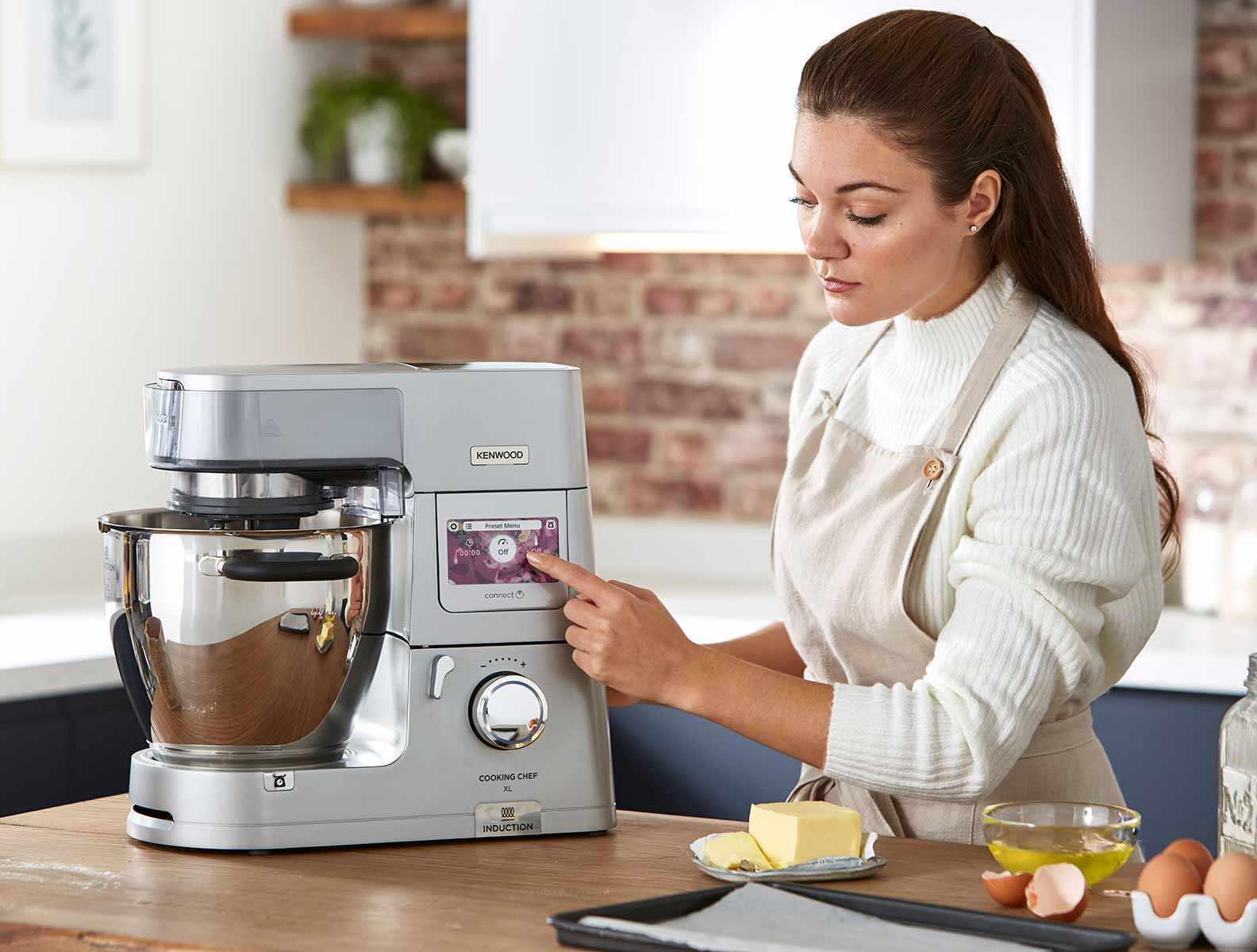 This recipe serves 6, and takes 18 minutes. Here's what you'll need:
IngredientsIngredients 1 
50g butter 
50g cocoa powder 
Ingredients 2
120g dark chocolate, broken into pieces 
110g unsalted butter, cubed and at room temperature
Ingredients 3
4 eggs 
140g caster sugar 
50g plain flour 
Tools and equipment
Cooking Chef XL
or
stand mixer
6 dariole moulds 
Baking tray
Planning ahead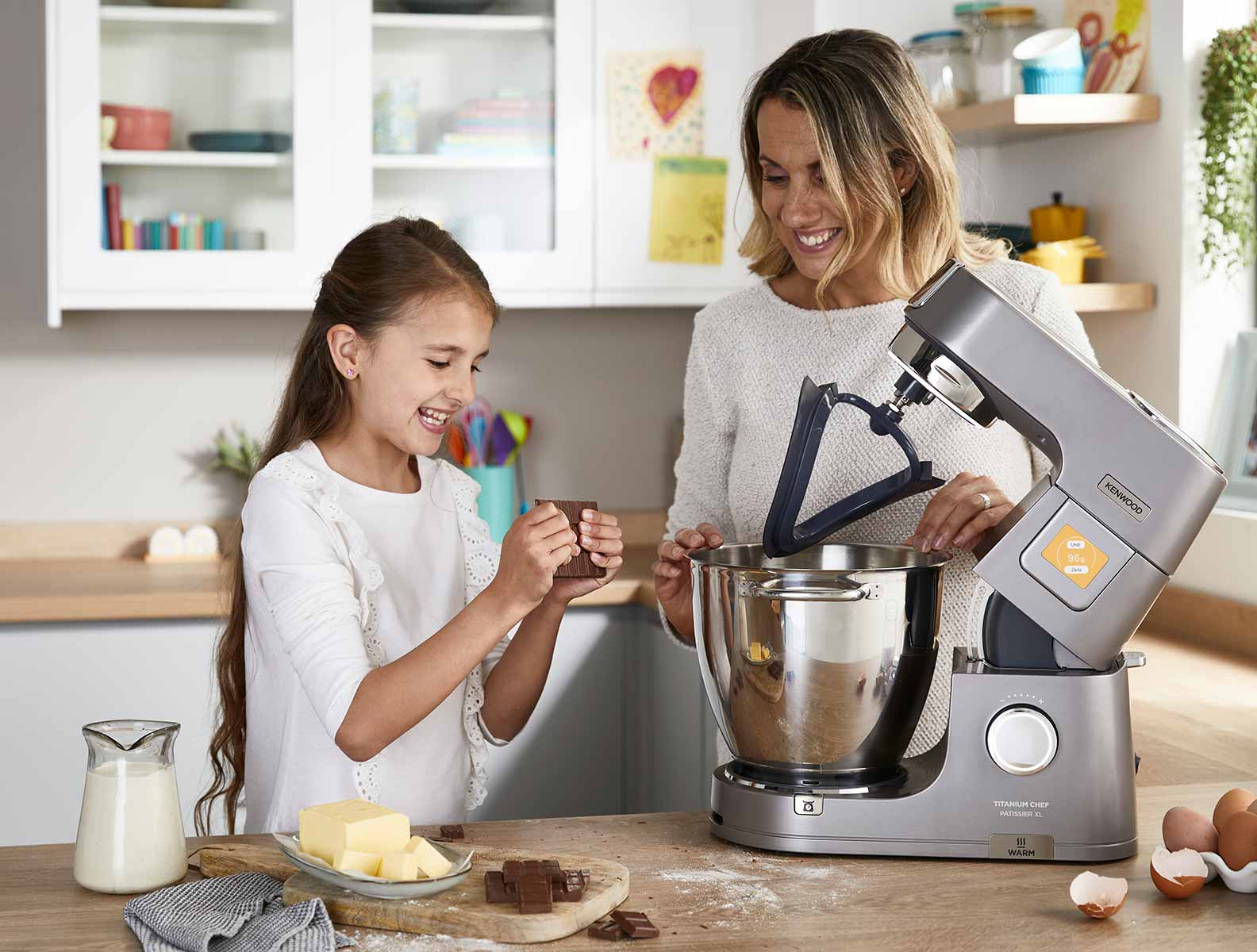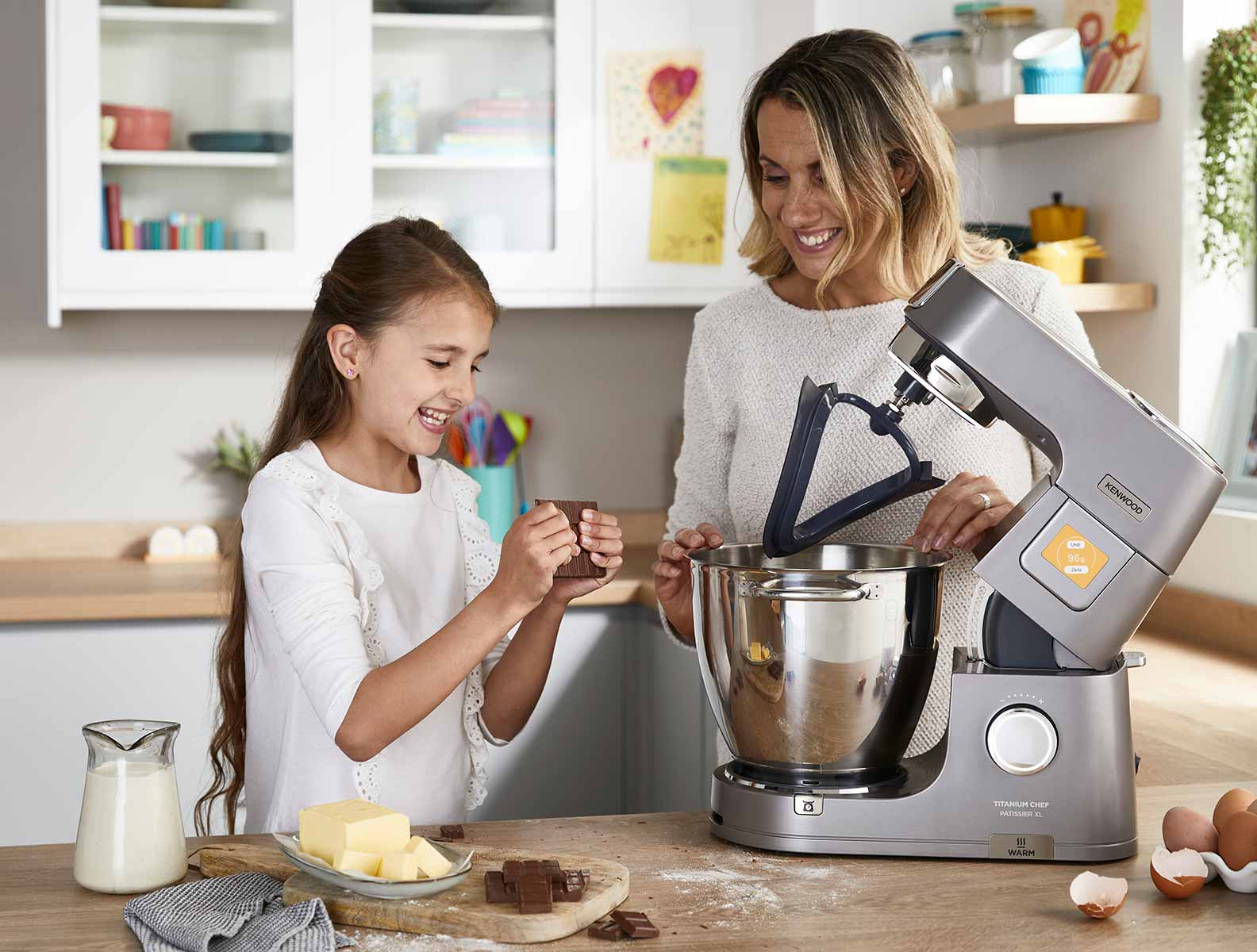 Melt 50g butter (Ingredients 1) for greasing the moulds.

Break the dark chocolate into pieces. Cube 110g butter (Ingredients 2) and leave out at room temperature to soften.

Fit the whisk tool to your stand mixer. Preheat the oven to 200℃.
Preparing the moulds
Brush the inside of 6 dariole moulds with the melted butter. Dust the sides of each mould with cocoa powder, rotating them so the sides are evenly coated. Tip any excess cocoa into the next mould and repeat, until all the moulds are coated. Place the moulds on a baking tray and put in the fridge to chill. 
Melting the chocolate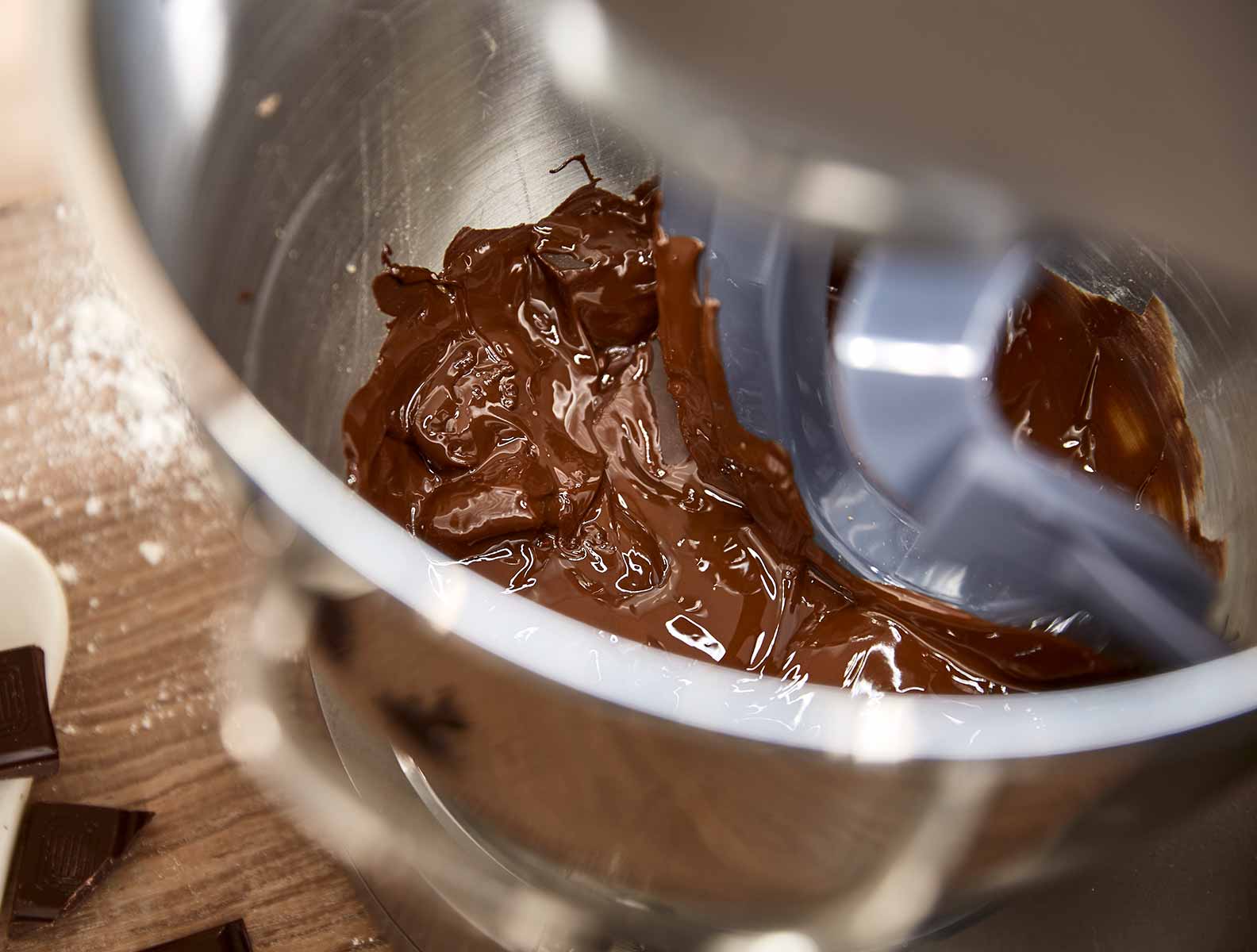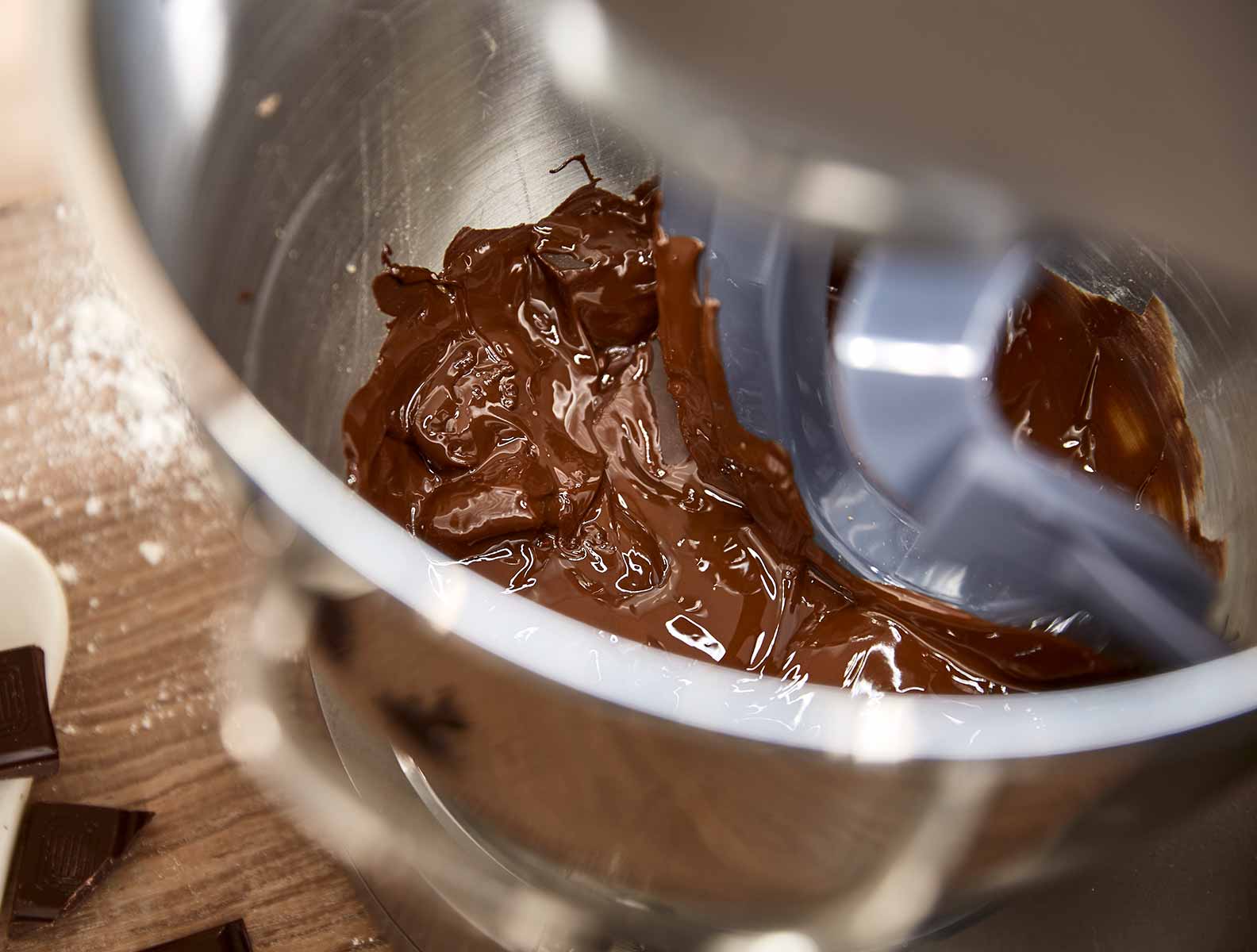 Melt the chocolate and butter (Ingredients 2) in a pan over a low heat. Set aside to cool slightly.
 
Making the fondant batter
Add the eggs and sugar (Ingredients 3) to the mixer bowl. Attach the bowl to your machine and fit the splashguard. 

Mix on speed Max for 3 minutes. Add the flour to the bowl and mix on speed 2 for a further 3 minutes.
Baking your fondants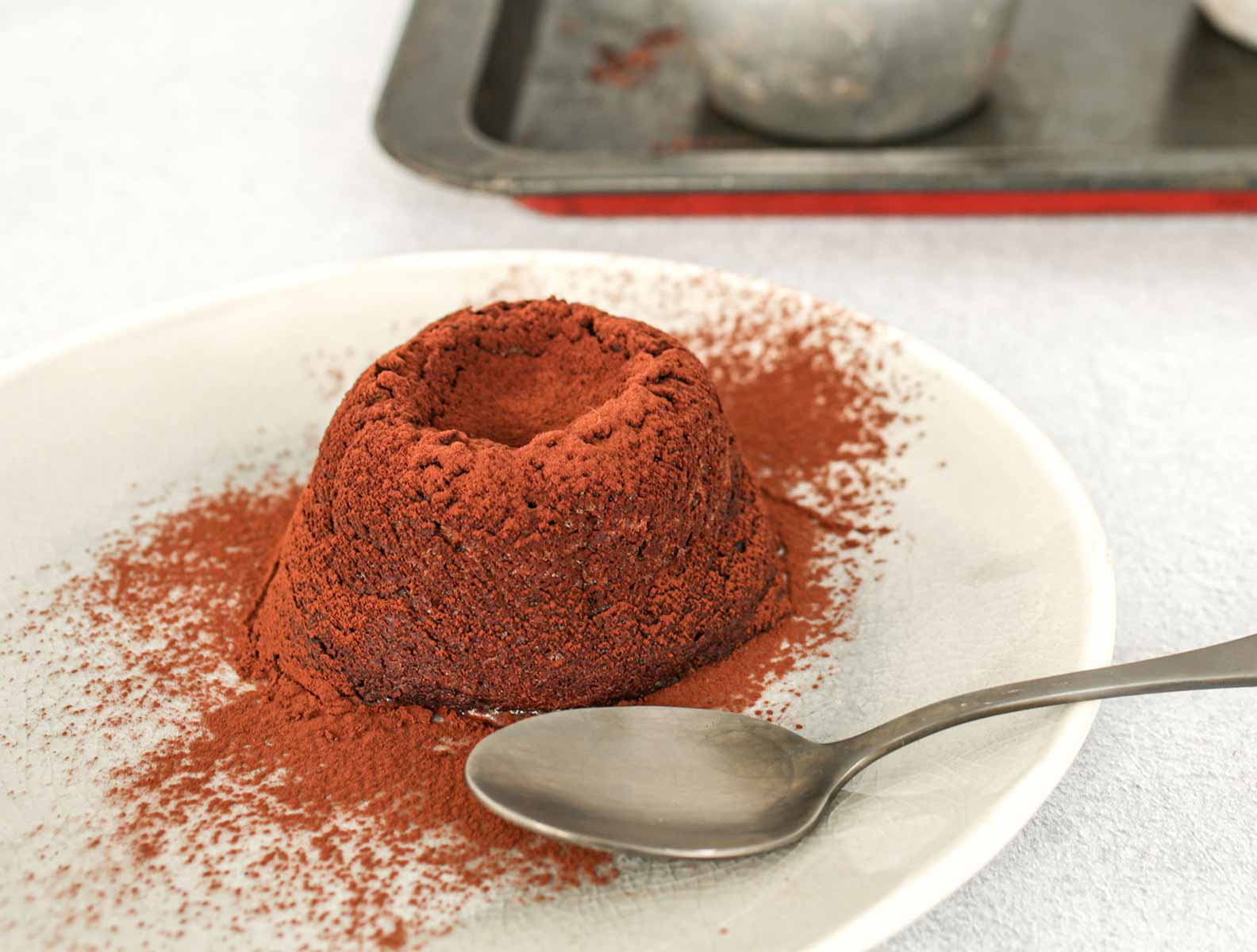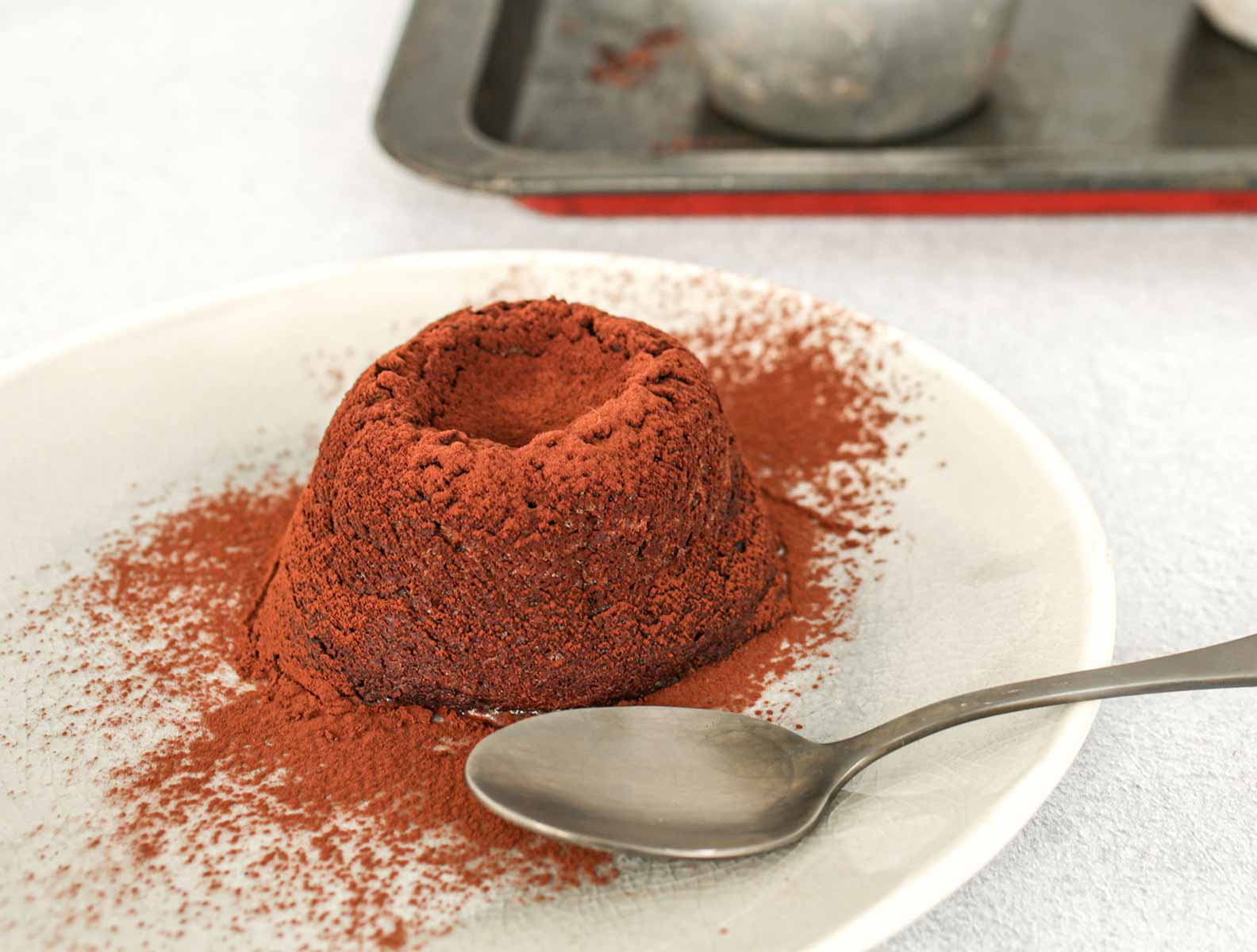 Divide the contents evenly between the moulds, leaving a 2cm gap at the top of each one. 

Put the moulds on a baking tray and bake in the oven for 8 minutes. 

Remove from the oven and leave to stand for 1 minute. Run a knife around the edge of the moulds and invert onto plates.

Serve immediately with a dollop of cream or crème fraîche, or a scoop of vanilla ice-cream.