Inspiring cooks through innovation
At Kenwood, great food is at the heart of what we do. Everything we create and design is inspired by all the passionate cooks who use our products. From an exciting new recipe to a fresh spin on a favourite, there's no limit to what you can do in the kitchen. That's why we never stop thinking of new ways to help you do more of what you love.
Driven by passion
When Kenneth Wood designed our very first Chef Mixer over 70 years ago, it offered a complete food preparation system and a ground-breaking planetary action for 'double thorough mixing' – helping cooks make amazing dishes with much less effort. 

Just like then, today's innovations are British-born. Our latest stand mixers give you more freedom than ever to get creative with your baking (see the range here), as we've continued to add and refine features that make them indispensable kitchen helpers. 

There's our in-built EasyWeigh™ scales that save you time and mess by weighing ingredients directly into the bowl (you'll find them on our Titanium Chef Baker and Titanium Chef Patissier XL). Meanwhile, the BowlBright™ light in the Titanium Chef Patissier XL allows you to see your mix come together. Plus, the Cooking Chef XL's precision induction cooking means your Kenwood doesn't just mix, it can also handle a  range of tasks from delicate chocolate tempering to delicious stir fries.
Thinking differently, delivering more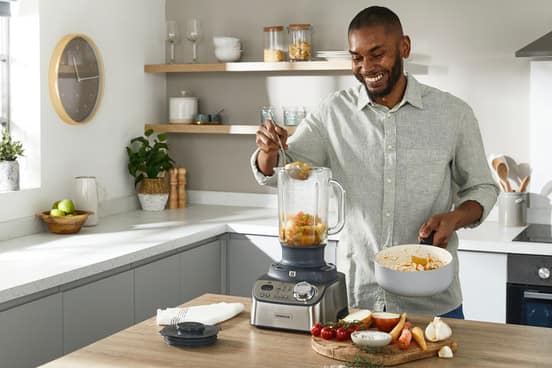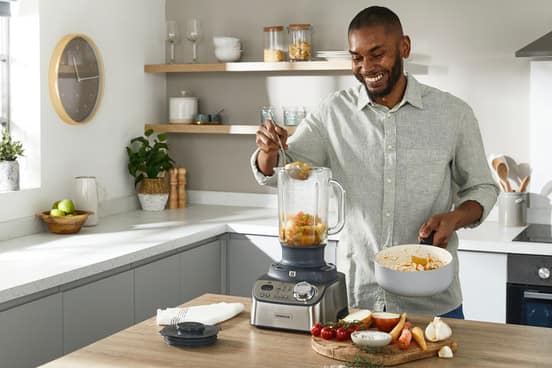 You'll find innovations like these across our other products too. Because sometimes you just want a simple way to make a healthy homemade meal, our food processors give you the complete versatility to chop, slice, dice, blend, pureé and even juice all in one machine.

To see how much you can do with our food processors, explore the range here.
More ways to help than ever before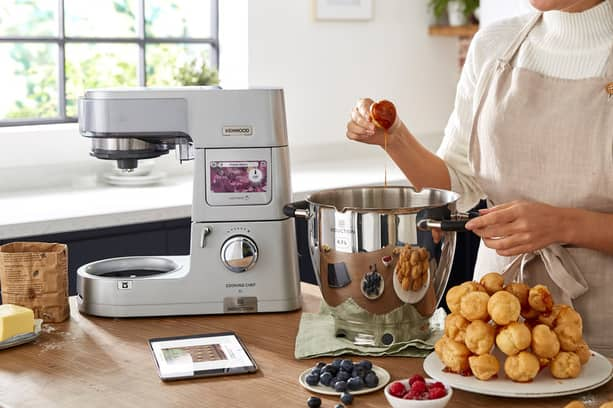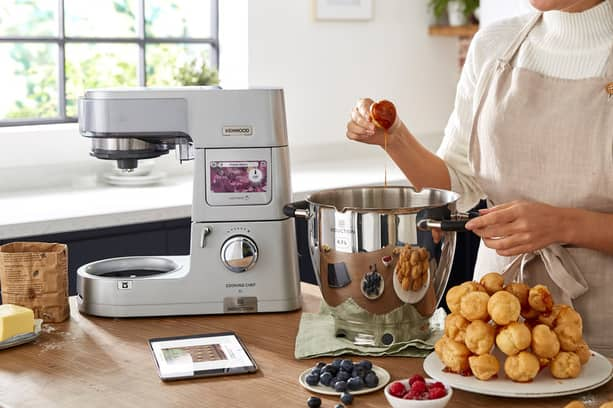 The rise of smart technology has seen us provide cooks with even more handy features that make life easier in the kitchen – such as the touchscreen controls and useful preset programmes that put enhanced control at your fingertips. 

The Kenwood World app serves up hundreds of sweet and savoury recipes from across the globe to offer exciting cooking inspiration. The connected Cooking Chef XL and all-in-one cookers even allow you to send the recipe steps from the app straight to your mixer.
Always looking ahead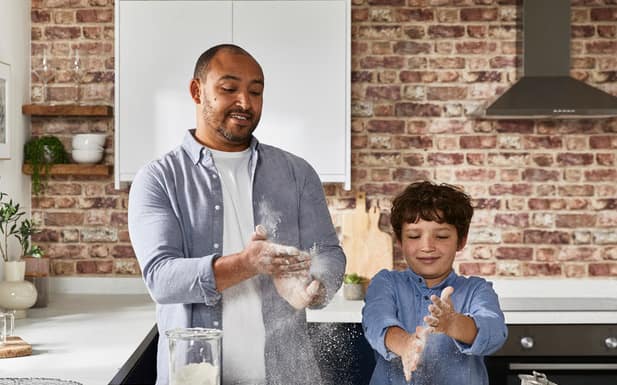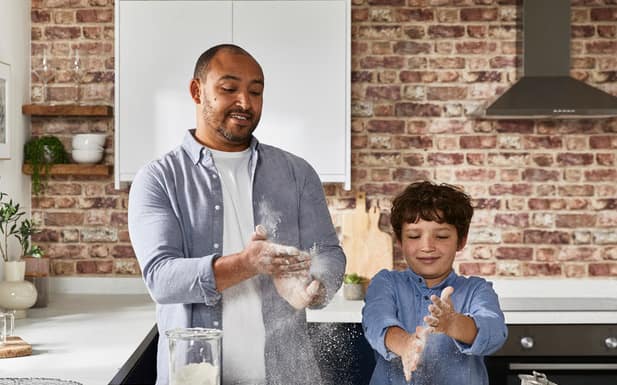 Today, more than ever, many of us use cooking and baking as a way to get creative and bring people together. Whatever cooking means to you, we'll never stop coming up with intelligent, stylish innovations to help you do more of what you love. The possibilities are endless.

​​​​​​​Discover our latest innovations now, explore our range here.