Time-saving food preparation tips
Nothing tastes quite as good as a home-cooked meal. But after a long day even the most enthusiastic cook might not fancy spending hours cooking a meal from scratch. But there's no need to reach for the takeout menu. From multi-tasking kitchen tools that whizz through food prep tasks to tips on planning ahead, these time-saving hacks are designed to help you get dinner on the table quicker.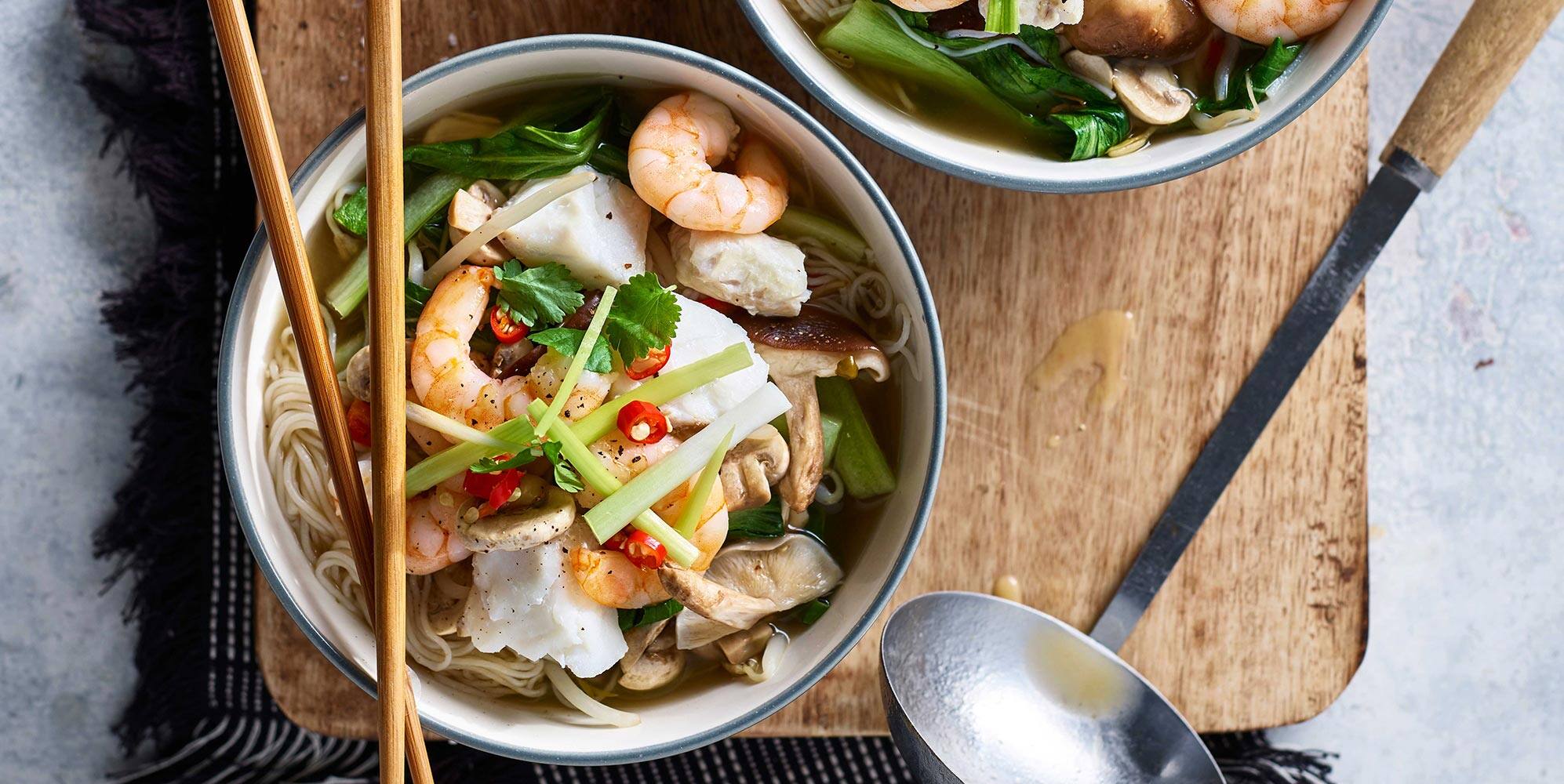 Preparing your workspace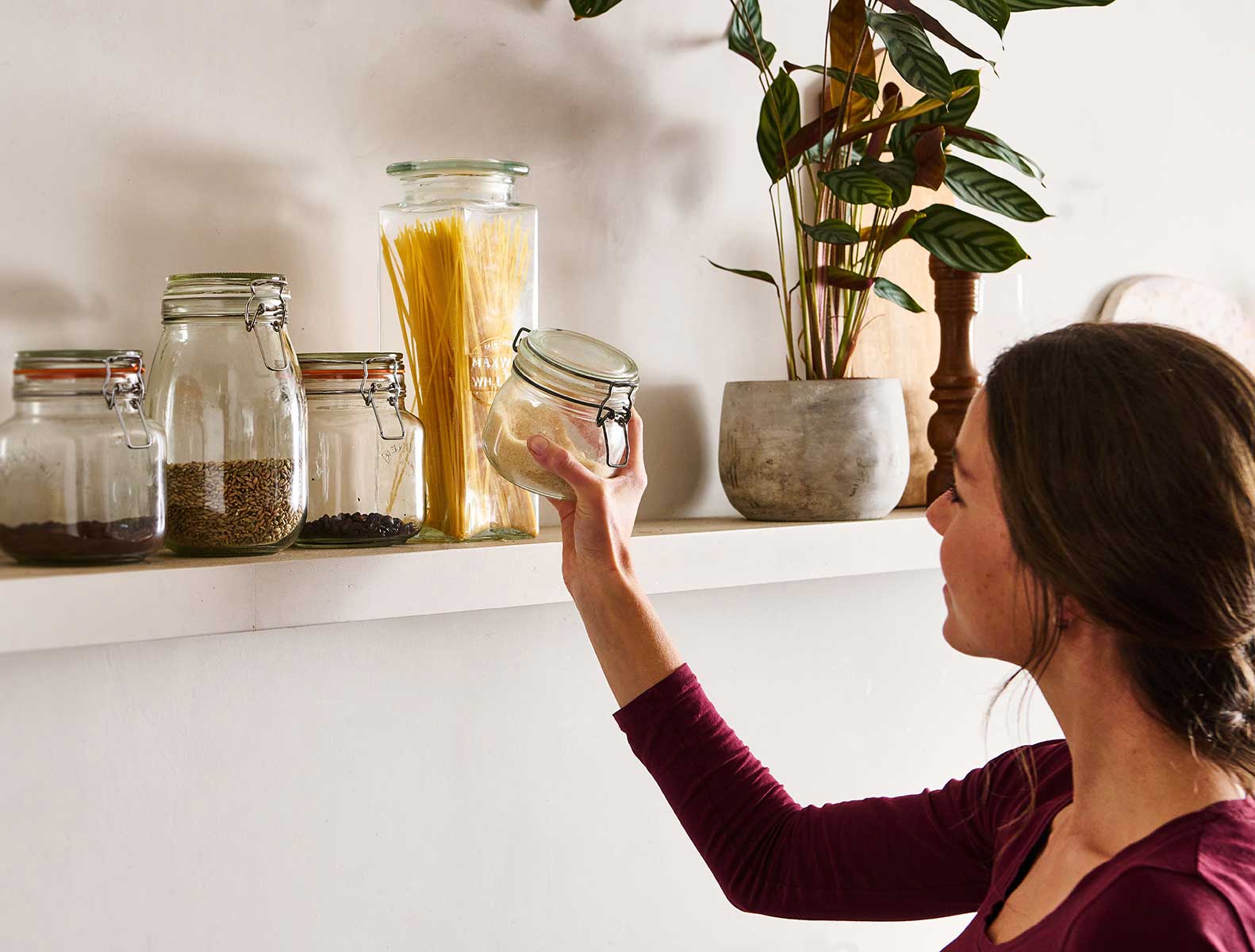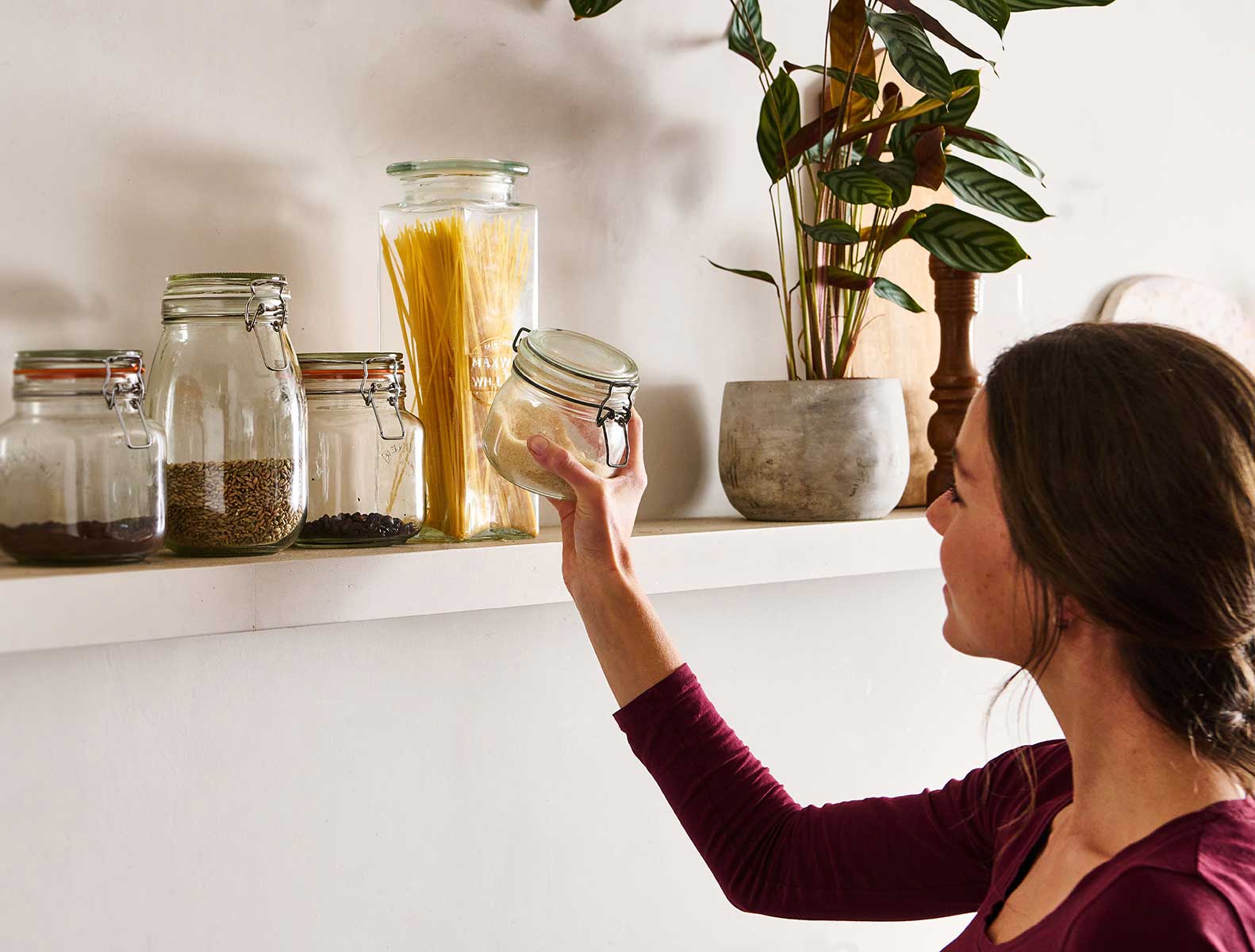 It may not sound very exciting, but having a clean, well-organised kitchen will save you precious time when cooking, and make the whole process much more enjoyable, too. No more wasting time hunting for utensils or ingredients in cluttered cupboards, just everything where it should be.

Keep your most-used tools within reach of your workspace, with knives sharpened and ready to use. Store those bits of crockery or appliances that are only used very occasionally out of the way, either at the back of cupboards or up high. Group everyday ingredients like olive oil and seasonings together at the front of cupboards or at eye level, with the labels facing forwards so they're easy to spot.

Cleaning up as you go is another time-saving trick, as it means you won't be faced with a mammoth clean up job after you've eaten. Wash up any tools or pans you've finished using while you're waiting for the water to boil or a sauce to thicken. Another kitchen hack is to keep a large bowl by your prep station. Discard any peelings and scraps as you cook, without having to walk back and forth to the food waste bin, and then just empty it once it's full.
Pre-chopping vegetables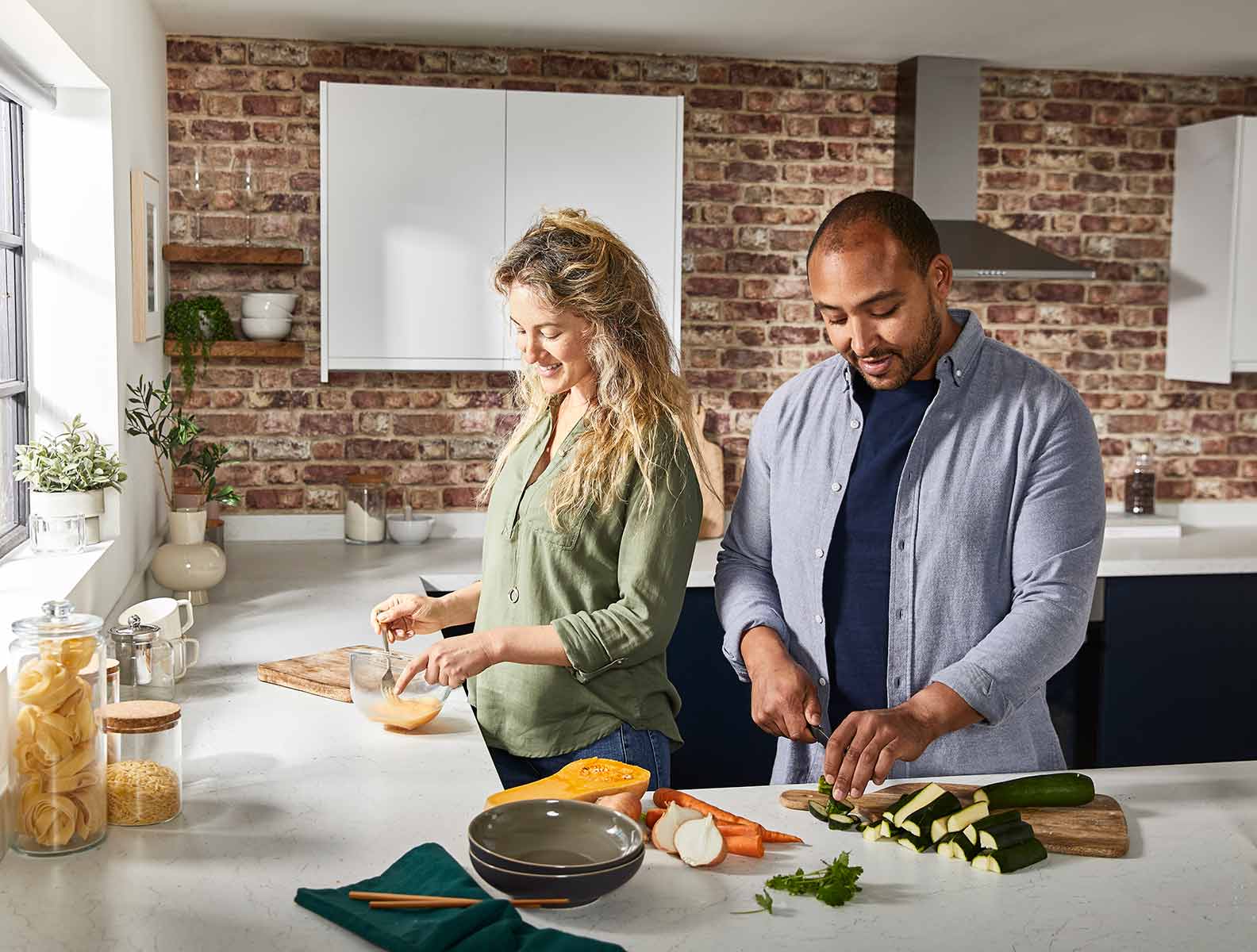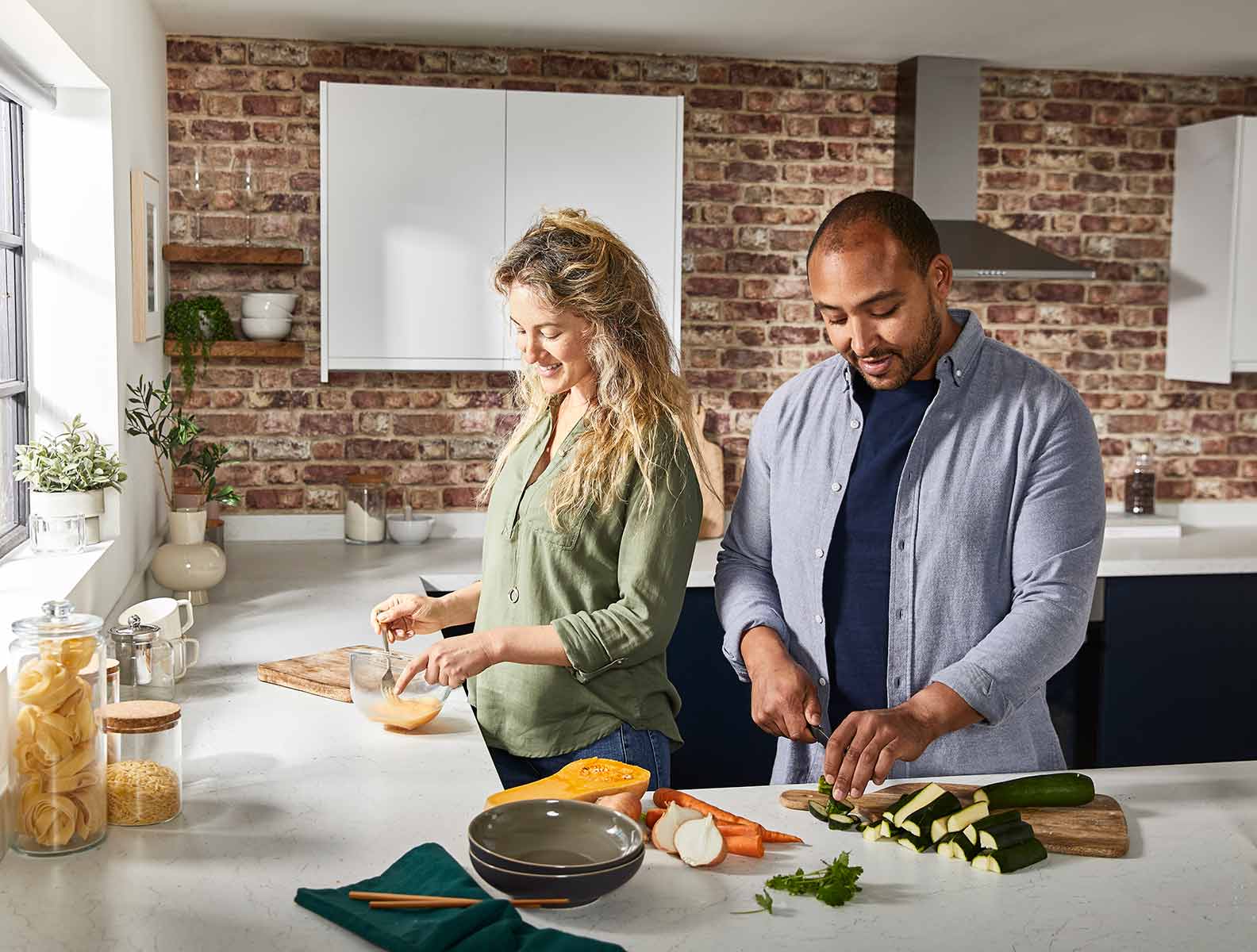 Cut down on cooking time and mess by setting aside some time each week for a bulk veg prep session. Vegetables like onions, carrots, green beans, peppers and broccoli can be washed and then peeled, cut up or grated in advance, ready to be added to stir fries, sauces and soups, or served as a side dish or healthy snack. Store in an airtight container in the fridge for a couple of days, with a damp paper towel laid on top of them to stop them drying out, or freeze portions for another time.
Using a food processor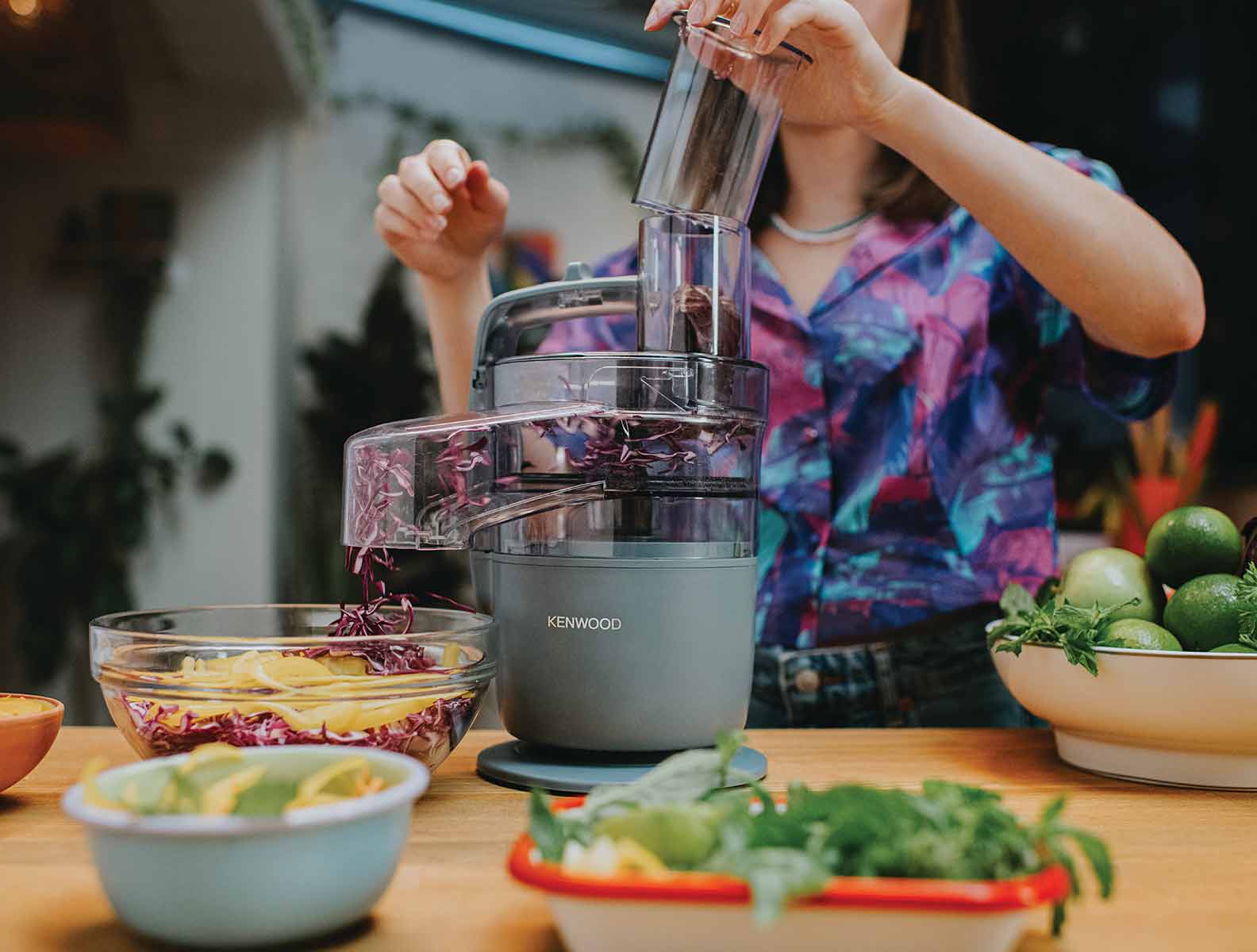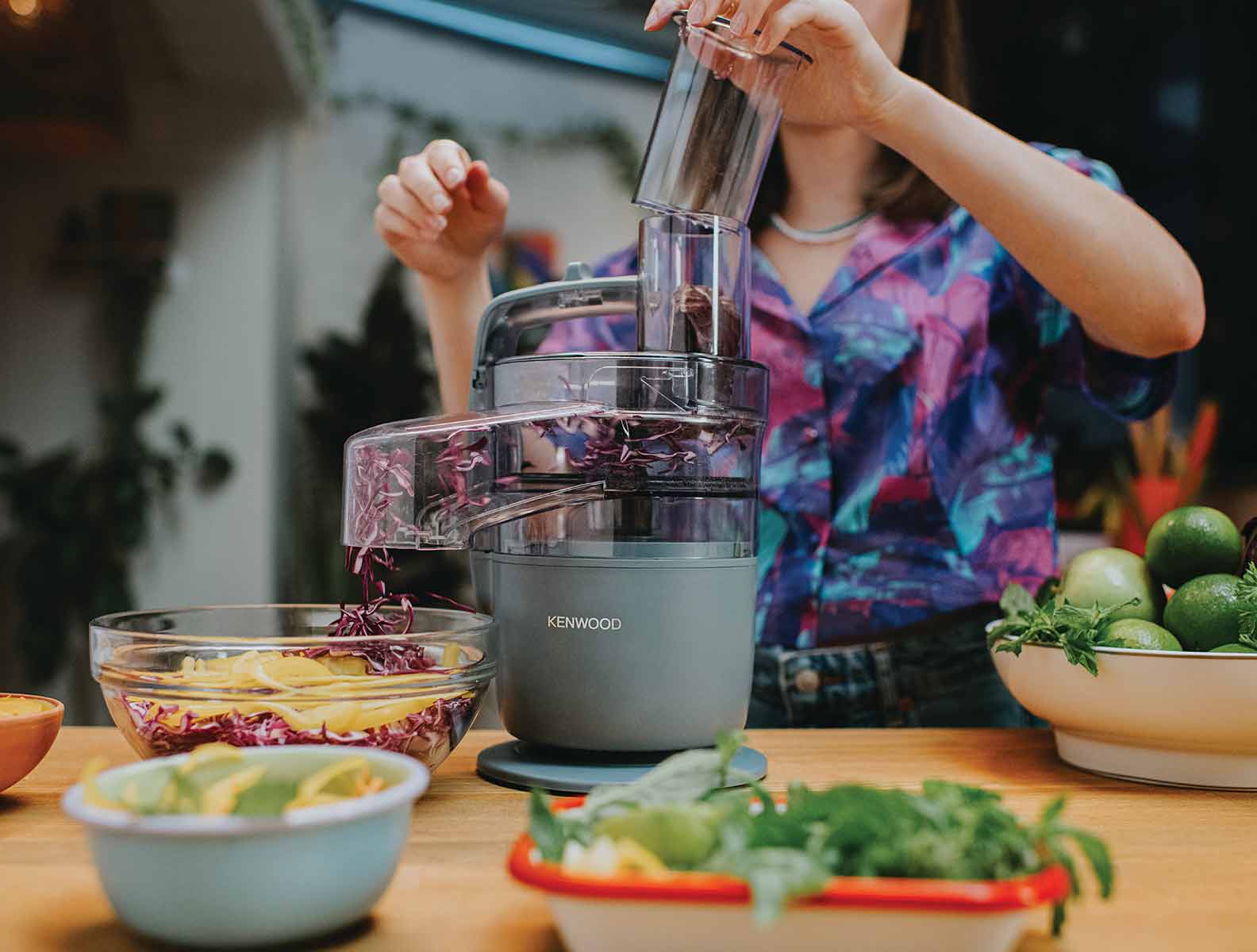 When it comes to some of the most labour-intensive food prep tasks, using a
food processor
will save you so much precious time- not to mention effort. Chop, dice, slice, grate and purée pretty much any ingredient in no time at all, or whizz up deliciously nourishing soups with models like the
MultiPro Excel
. Its ThermoResist glass blender jug allows you to blend hot ingredients straight from the pan, without having to wait for them to cool down first. Then there's the ultra compact
MultiPro Go
. Its Express Serve™ attachment allows you to slice and grate unlimited quantities directly into your pan or onto a plate, keeping the main bowl clean. Speedy veg prep, and minimal washing up!
Pre-weighing ingredients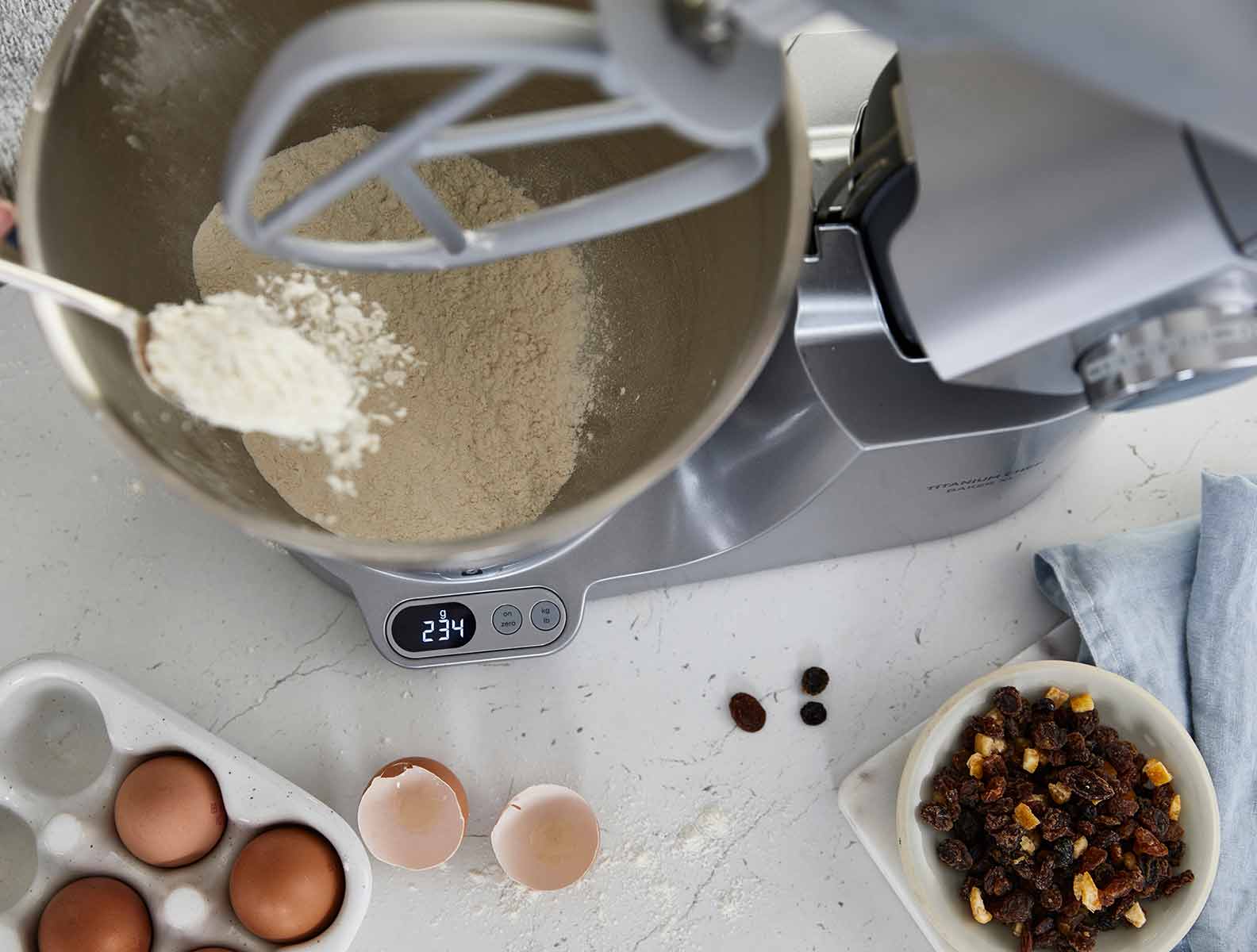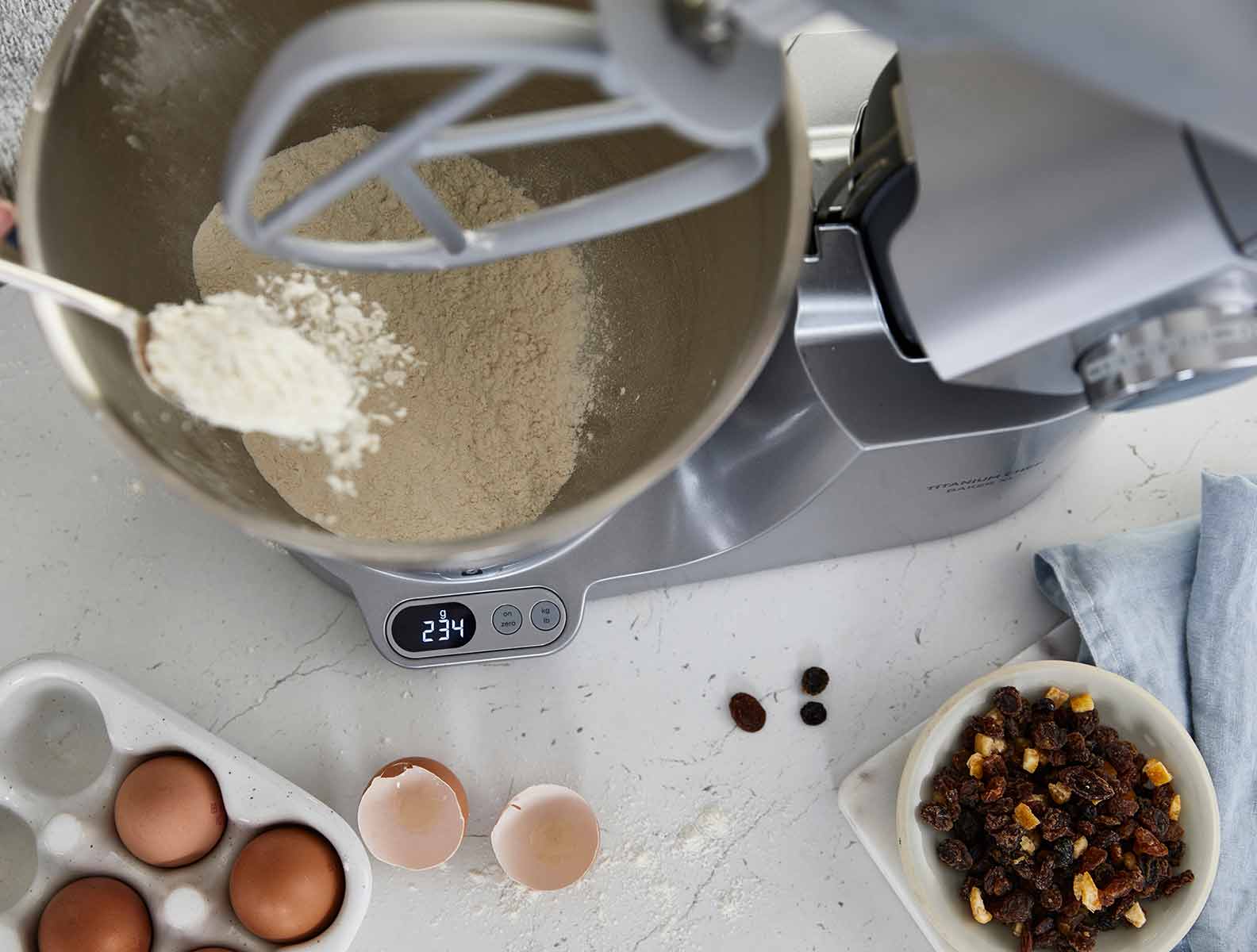 Weigh out all your ingredients before you start cooking so they are ready to use as and when you need them. This is especially helpful when following more complex recipes with lots of steps, or when it's crucial to add ingredients in quick succession.
Some of our stand mixers like the
Titanium Chef Baker
and
Chef Baker XL
,
Titanium Chef Patissier XL
and
Cooking Chef XL
, and food processors like the
MultiPro Compact + with weighing
, have integrated weighing. This allows you to accurately weigh your ingredients directly into the bowl or weighing tray, individually or incrementally as you go- saving you time, and washing up. They're the only kitchen scales you'll ever need-and you'll never need to worry about the batteries running out.
Using a stand mixer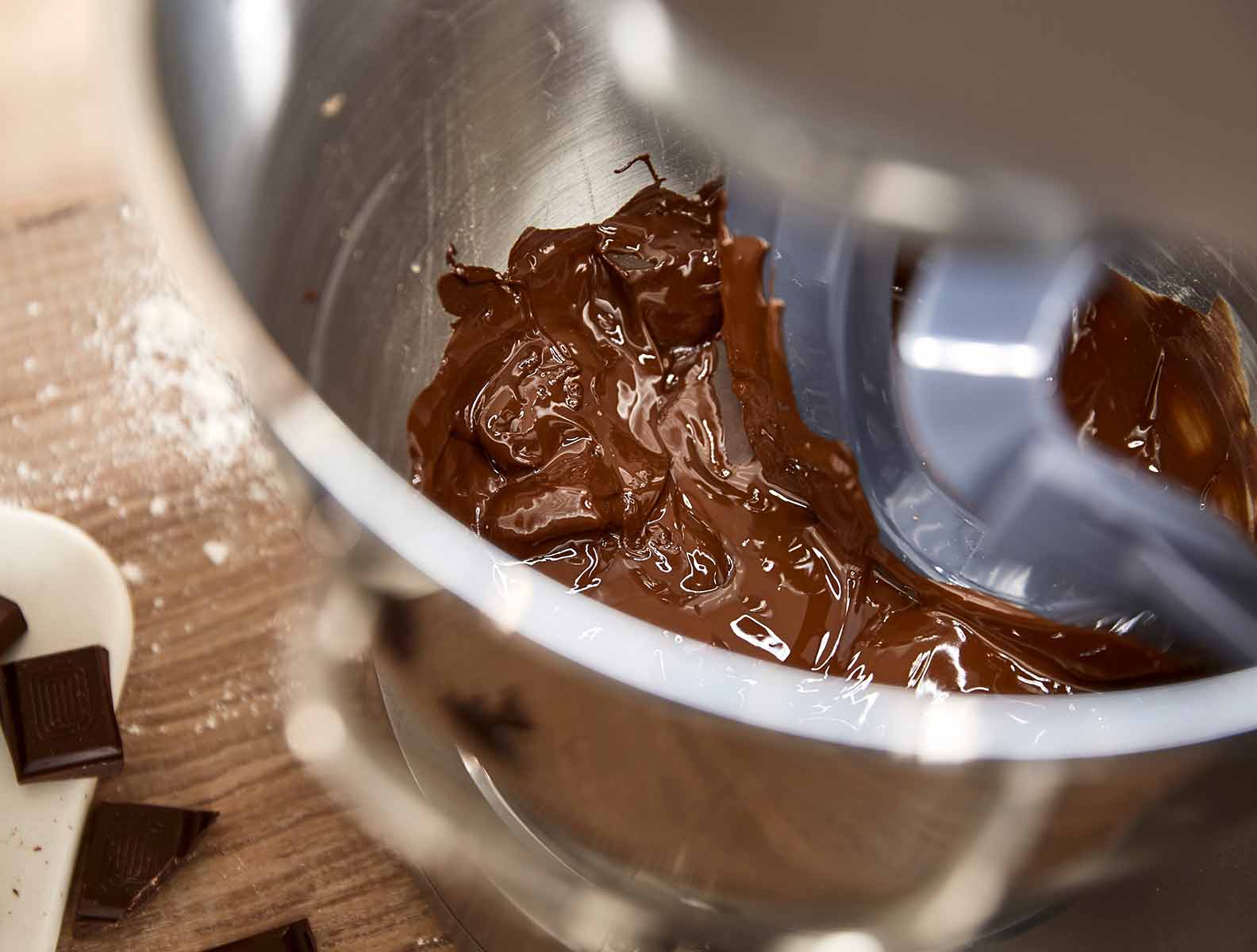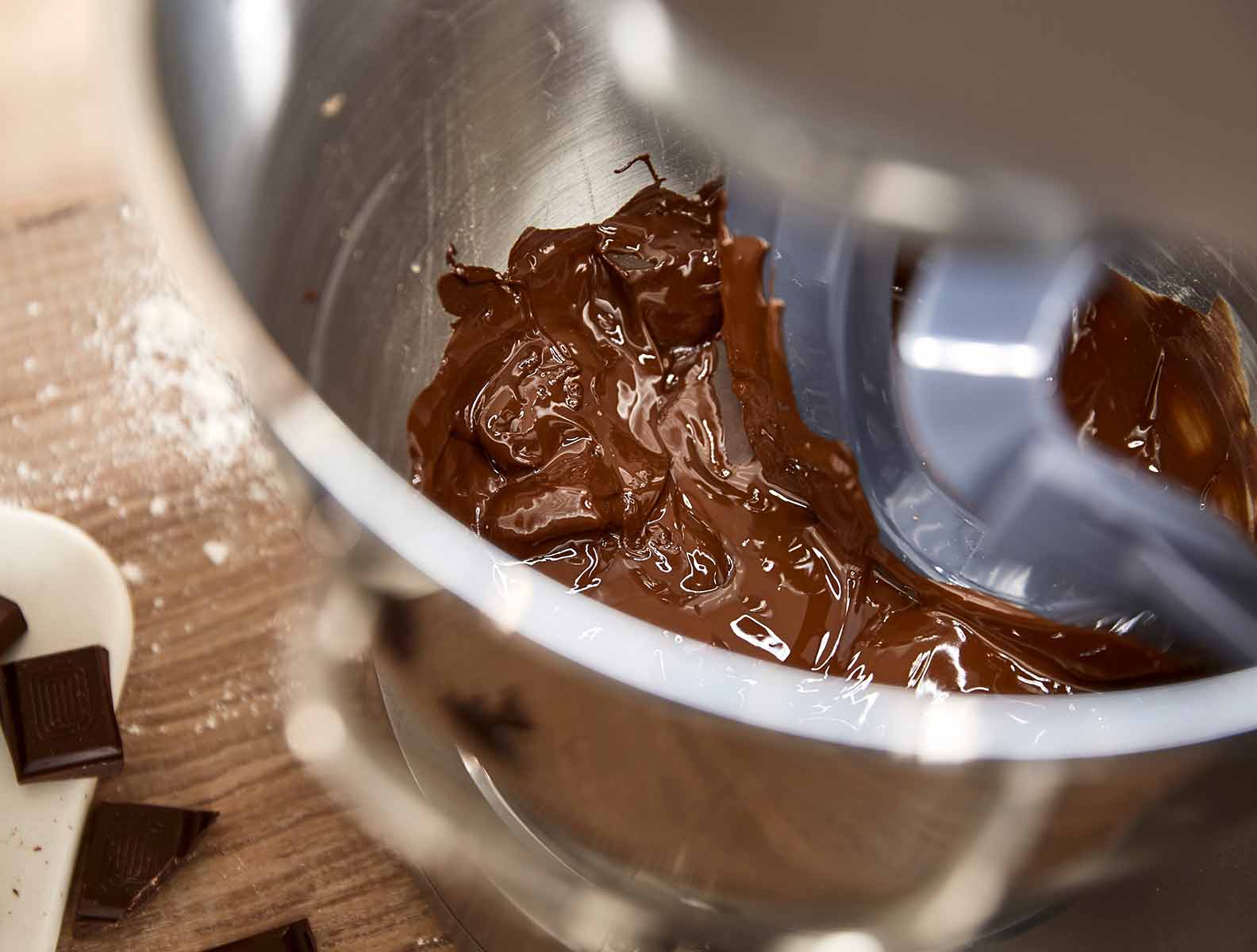 Like a food processor, a
stand mixer
is one of those bits of kitchen kit that is so versatile and time-efficient, you'll wonder how you ever managed without one. If you're a keen baker you can use it to knead dough, mix cake batters, whip up frostings and whisk egg whites far more quickly than when doing it by hand. And while it's hard at work you're left hands-free to get on with the next stage of the recipe, or clean up. Models like the
Titanium Chef Patissier XL
can also be used to prove dough and melt chocolate in a fraction of the time, while with the
Cooking Chef XL
you can steam ingredients, slow cook and even create one pot meals from scratch.
Batch cooking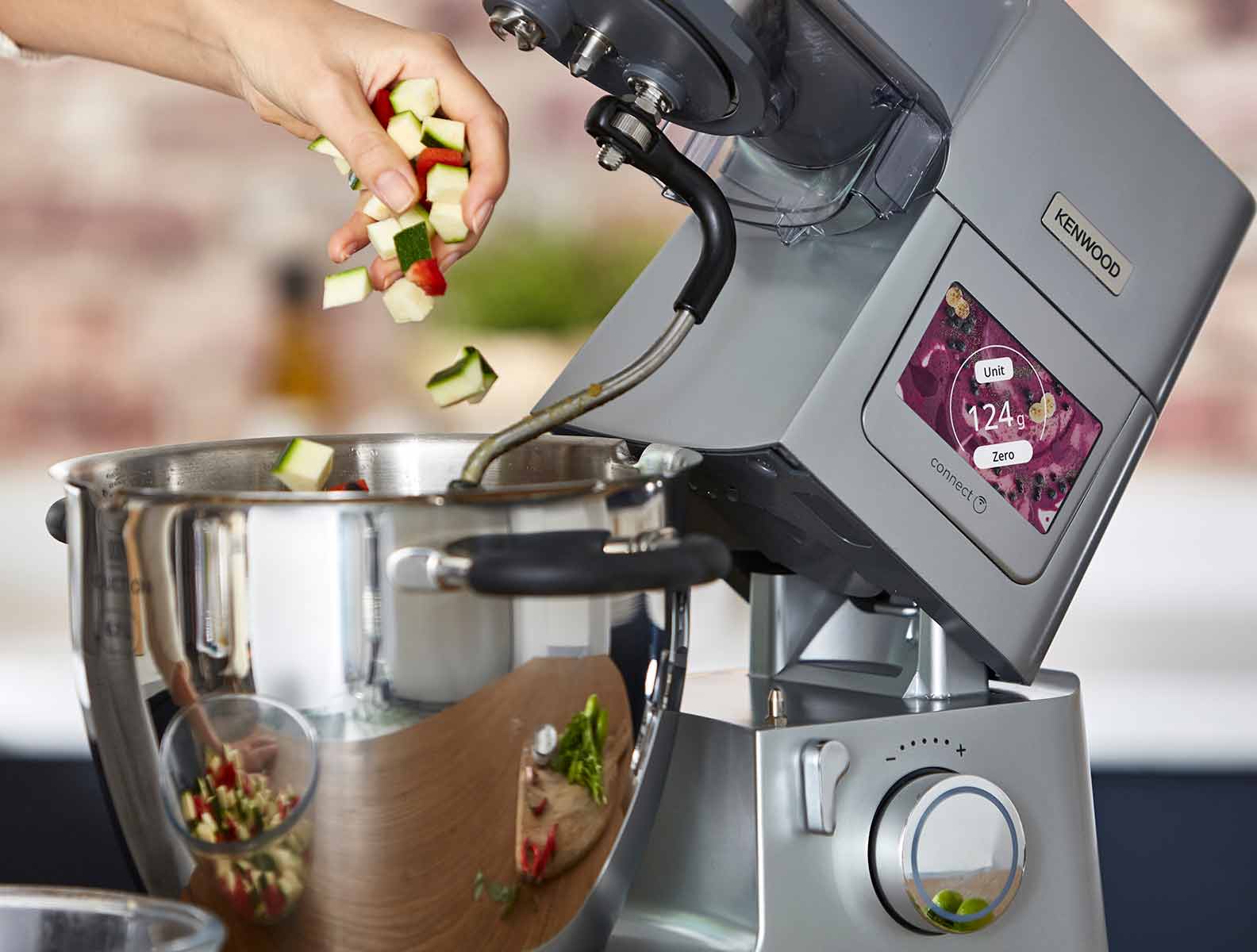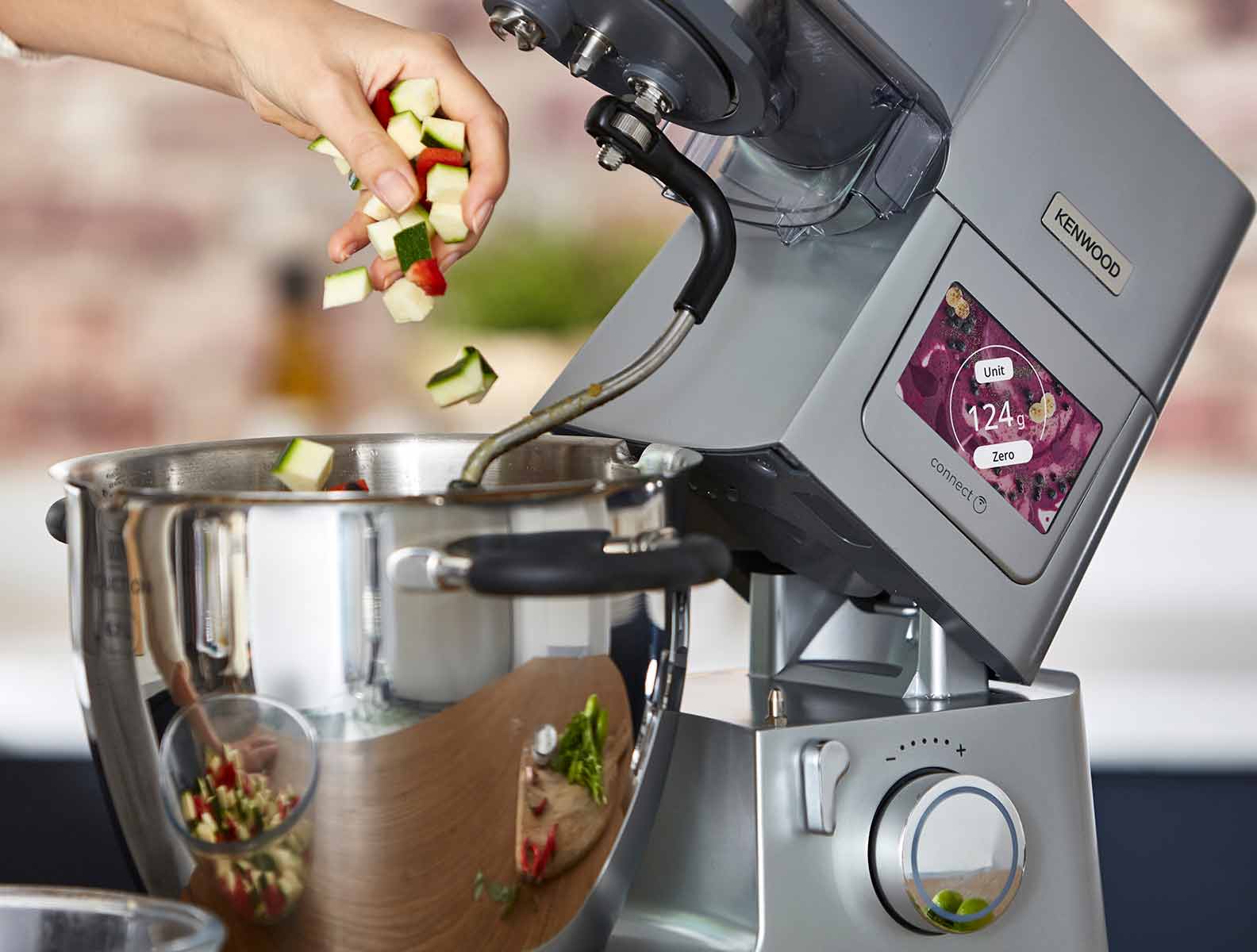 Batch cooking meals is a complete life saver for busy households. Simply make double quantities (or even triple) next time you're preparing a meal and pop the extra portions in the freezer. Then the next time you want a delicious homemade meal in a hurry, all you need to do is reheat it. Or you can bulk cook key ingredients that can be used in a range of dishes throughout the week, like roasted vegetables, shredded chicken or hard-boiled eggs. Not only is batch-cooking a great time-saver, it also helps prevent food waste and reduce how much energy you use when you cook. Win-win all round.
All-in-one cookers
Imagine only having to use one machine to prep and cook your meal. No knives, chopping boards or pans to wash up, just one very sophisticated machine that can create a complete meal from scratch. With the
CookEasy+
you can chop, steam, stir, knead, mix, weigh, stir fry, slow cook and blend. The direct prep tube allows you to directly slice, shred or grate into the cooking bowl, while the intuitive one-touch presets take all the guesswork out of everyday cooking tasks including making soup and kneading dough. All the functions have the time, temperature and speed set, so all you need to do is press the button and leave it to do the job, while you get on with other things.
Save on prep time with healthy convenience products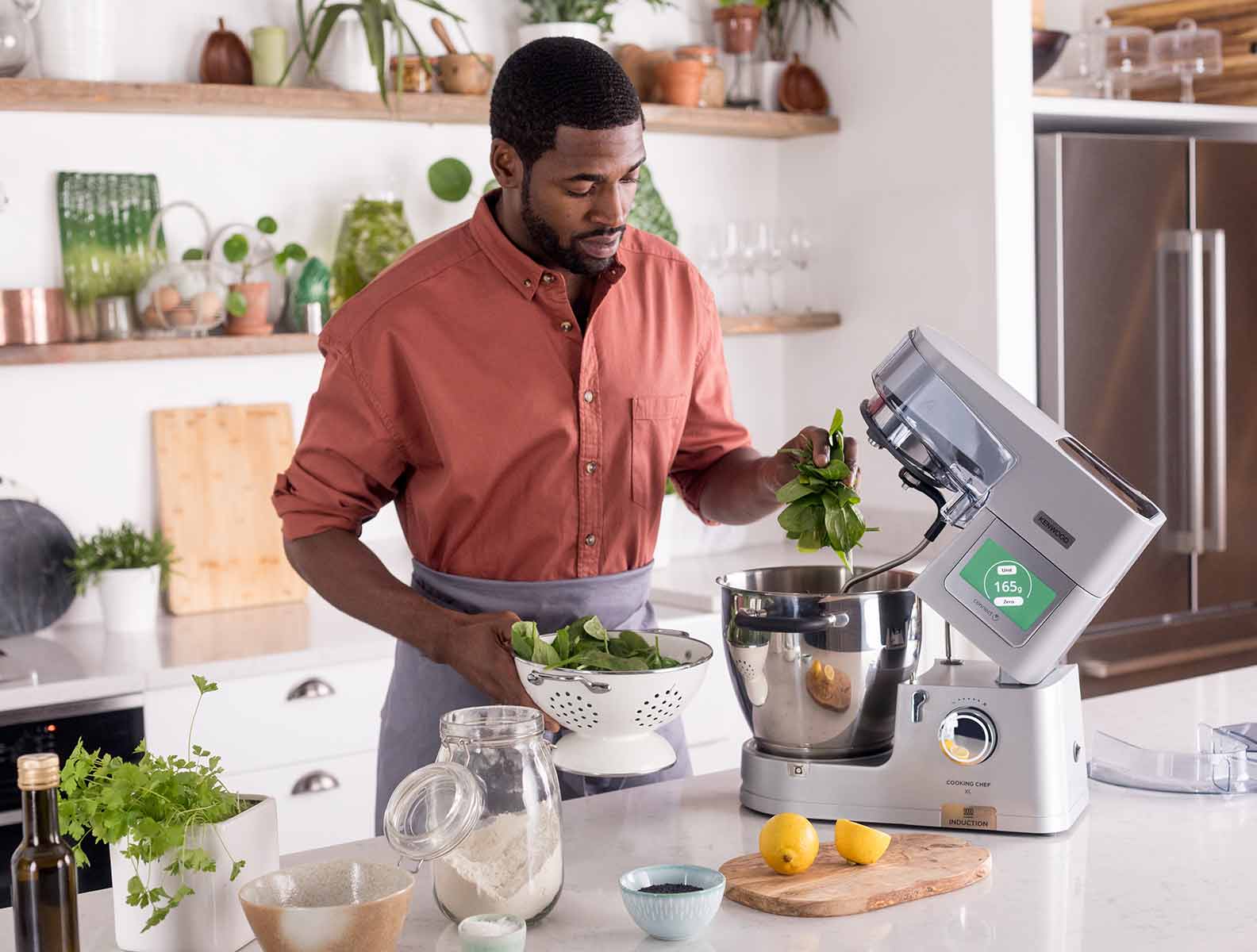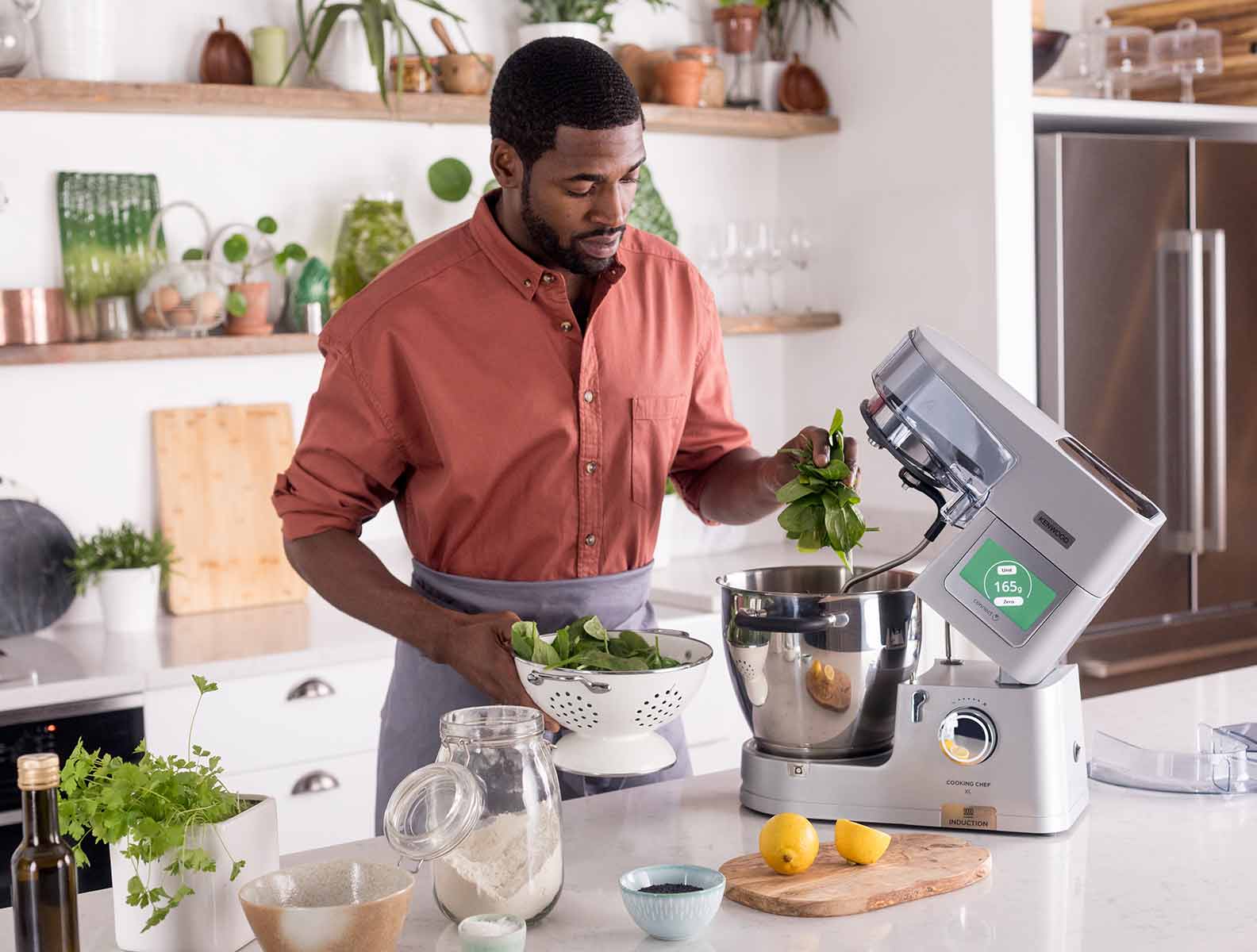 We're all busy, and there's no shame in giving yourself a helping hand sometimes. There are lots of pre-prepared everyday ingredients available that will really speed up meal prep times, and can be just as healthy to use:

- Microwavable pouches of brown rice, couscous, lentils or quinoa will be ready in only a couple of minutes- and there's no saucepan to wash up.

- Tinned beans and legumes like chickpeas and black beans are ready to use as soon as you open the can- no soaking required.

- Stir in herb and spice pastes will give stir fries, stews, marinades and sauces an instant flavour boost without having to grate ginger or garlic. Similarly, dried herbs can be substituted for fresh in many recipes, and you won't need to buy a whole bunch of something when you only need a few leaves for your recipe.

- Pre-chopped frozen vegetables, like broccoli or cauliflower florets, or cubed butternut squash, ensure you will always have some veg to hand to accompany a meal, and because they are frozen within a few hours of being picked they usually have the same nutritional value as fresh produce.