Getting to grips with the Multipro Express Weigh+
Your guide to this ultimate all-in-one food processor that has the right tool for every job and is ready to help you take on new challenges in the kitchen.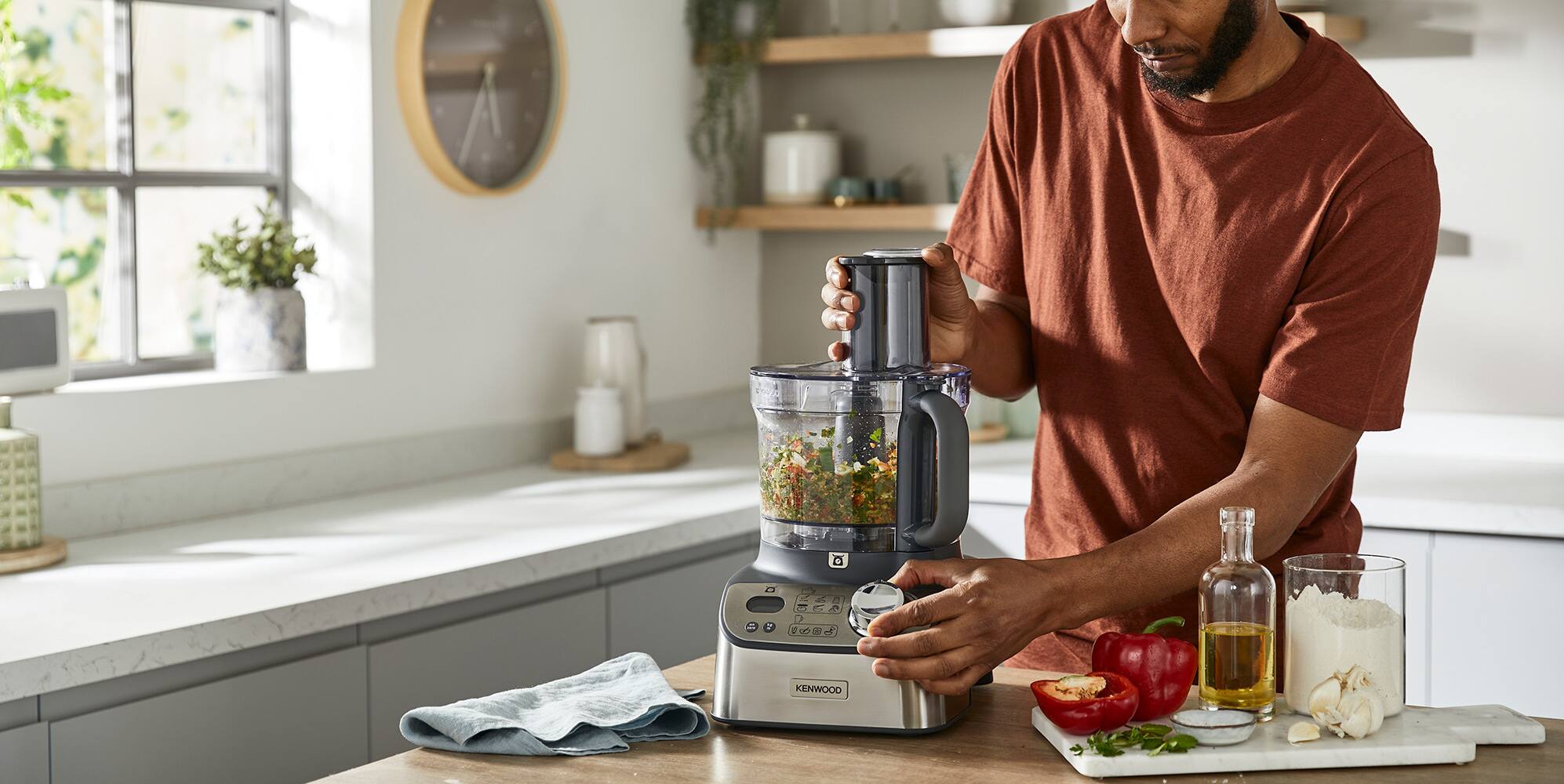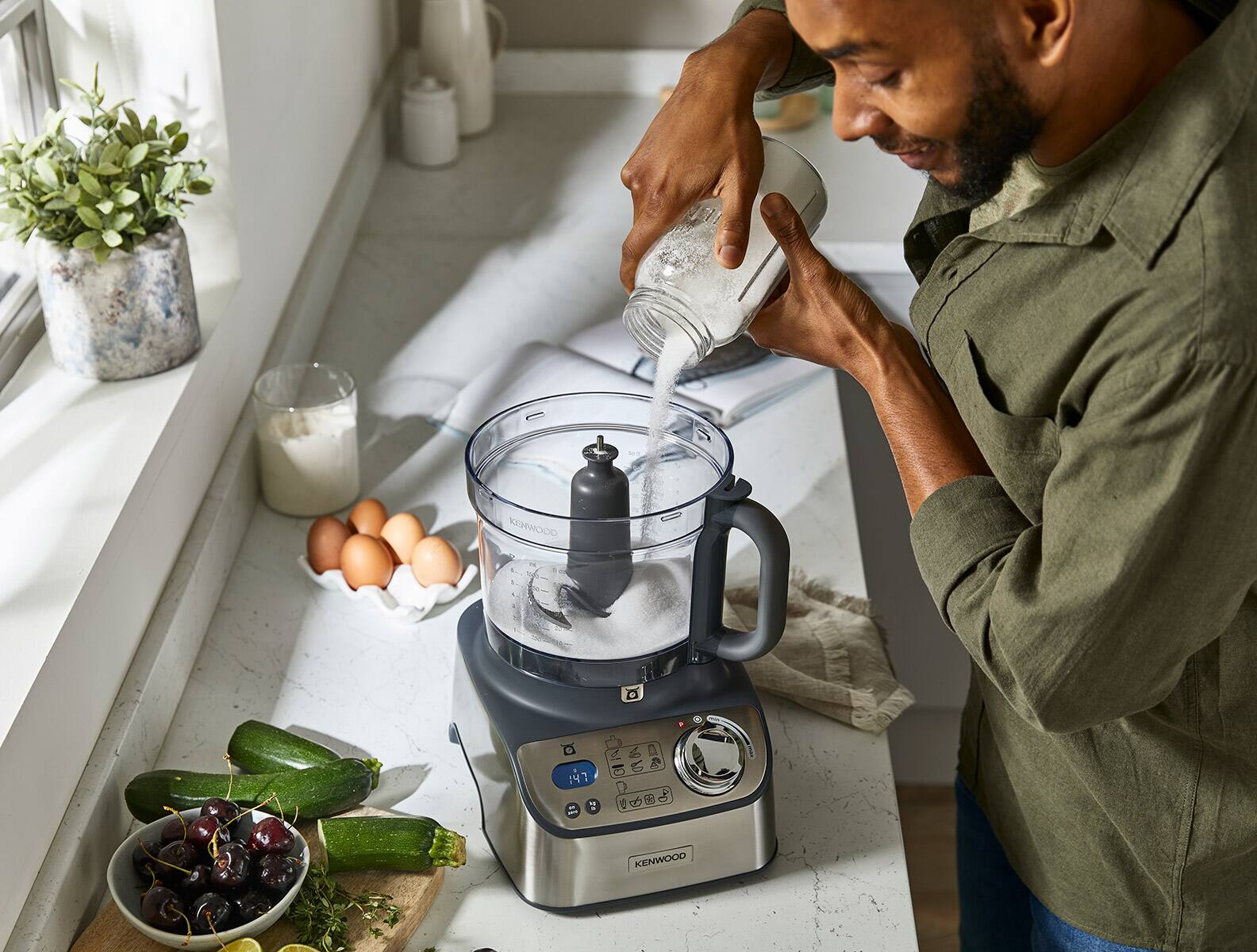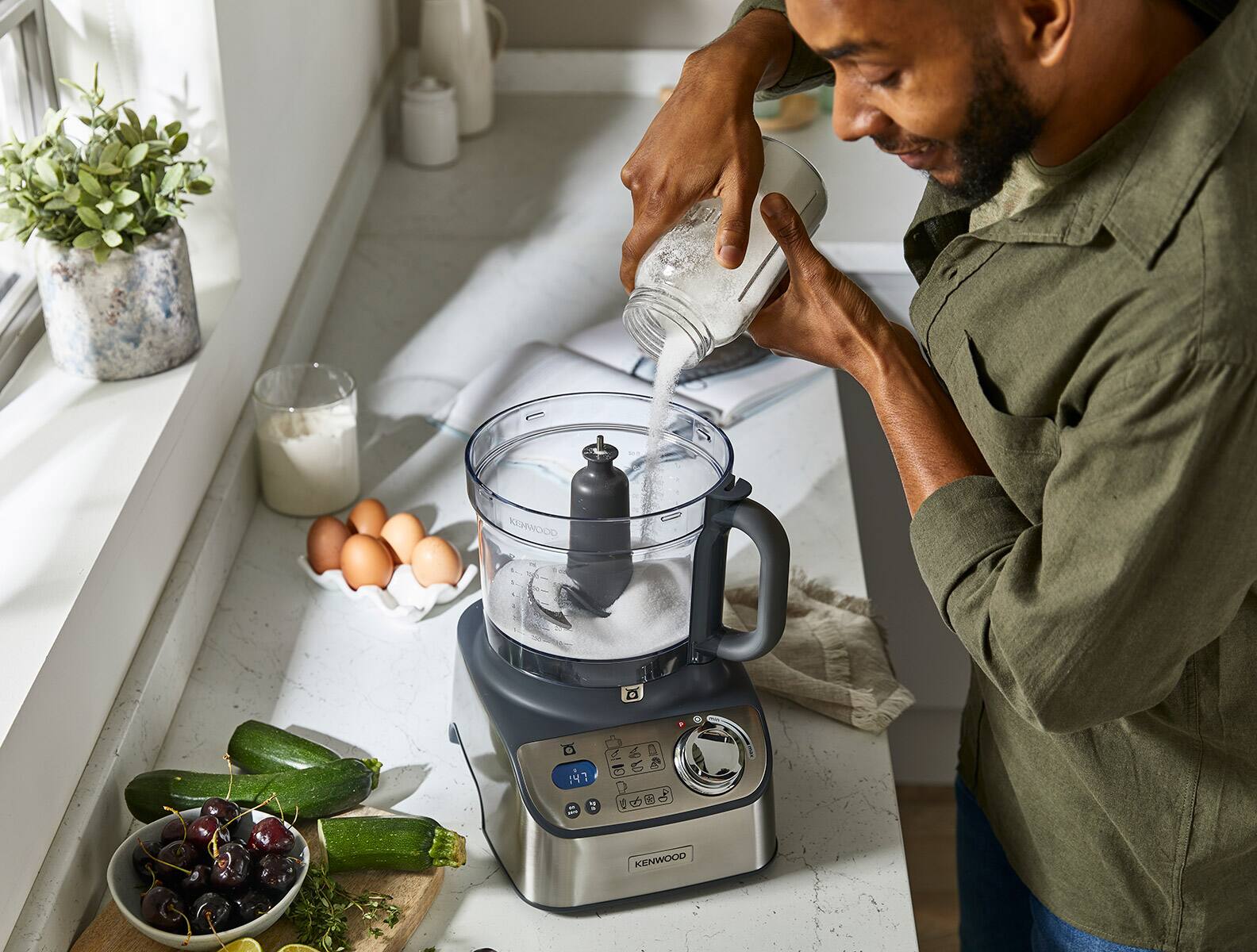 Not all food processors are built equal, and the MultiPro Express Weigh+ more than proves it.

Not only can it chop, slice, dice and blend with speedy efficiency and precision, this all-in-one system comes with a range of attachments that means it can turn its hand to pretty much any task you throw at it. And it doesn't stop there. It also comes with integrated digital weighing and a direct to plate attachment which allows you to prep your ingredients directly onto your serving dish. Every feature of this high-performance model is designed to help you get creative in the kitchen while saving you time, mess and hassle. 

Here's the lowdown on the MultiPro Express Weigh+ to help you get the most from this ultimate kitchen powerhouse. 
 
Why use the Multipro Express Weigh+?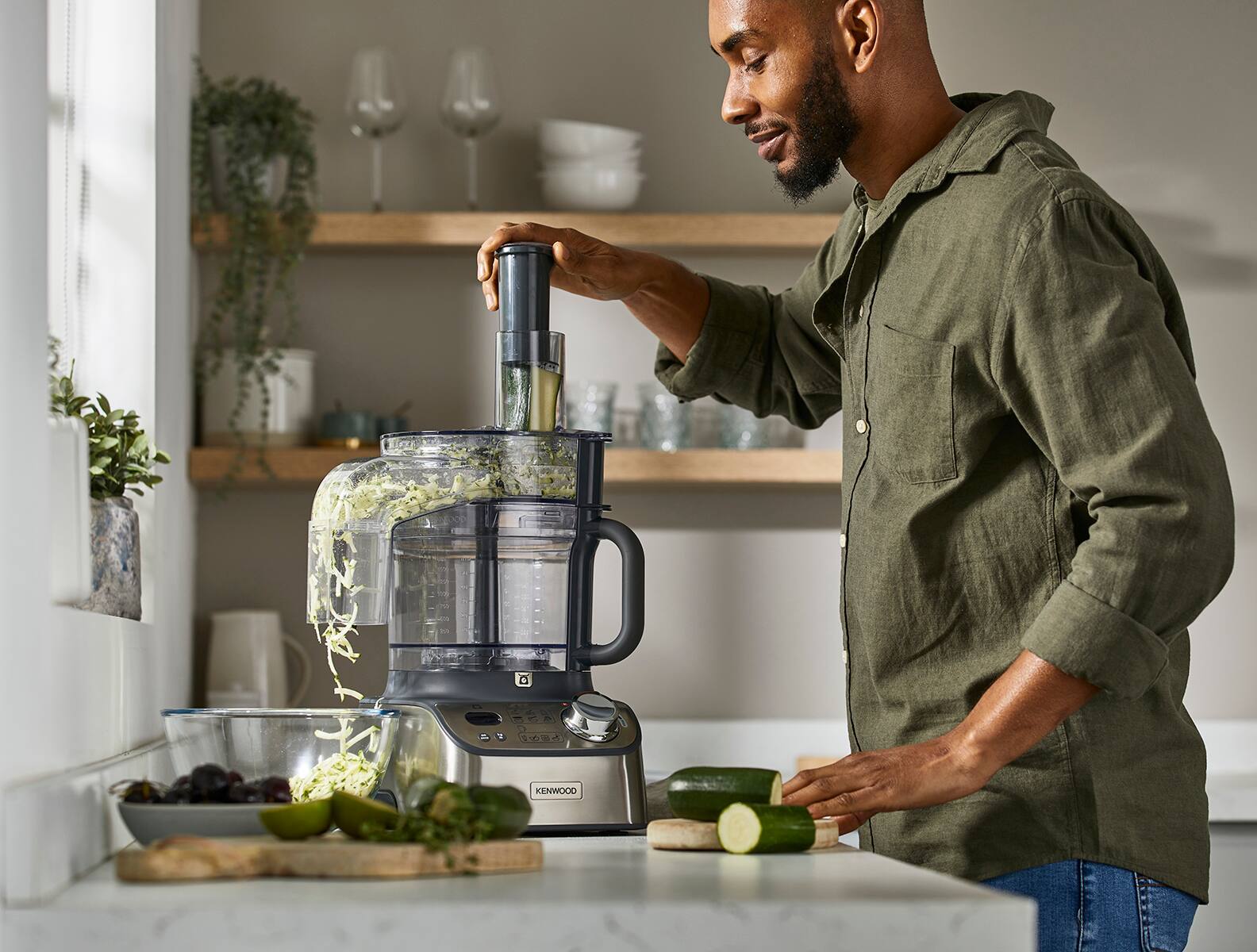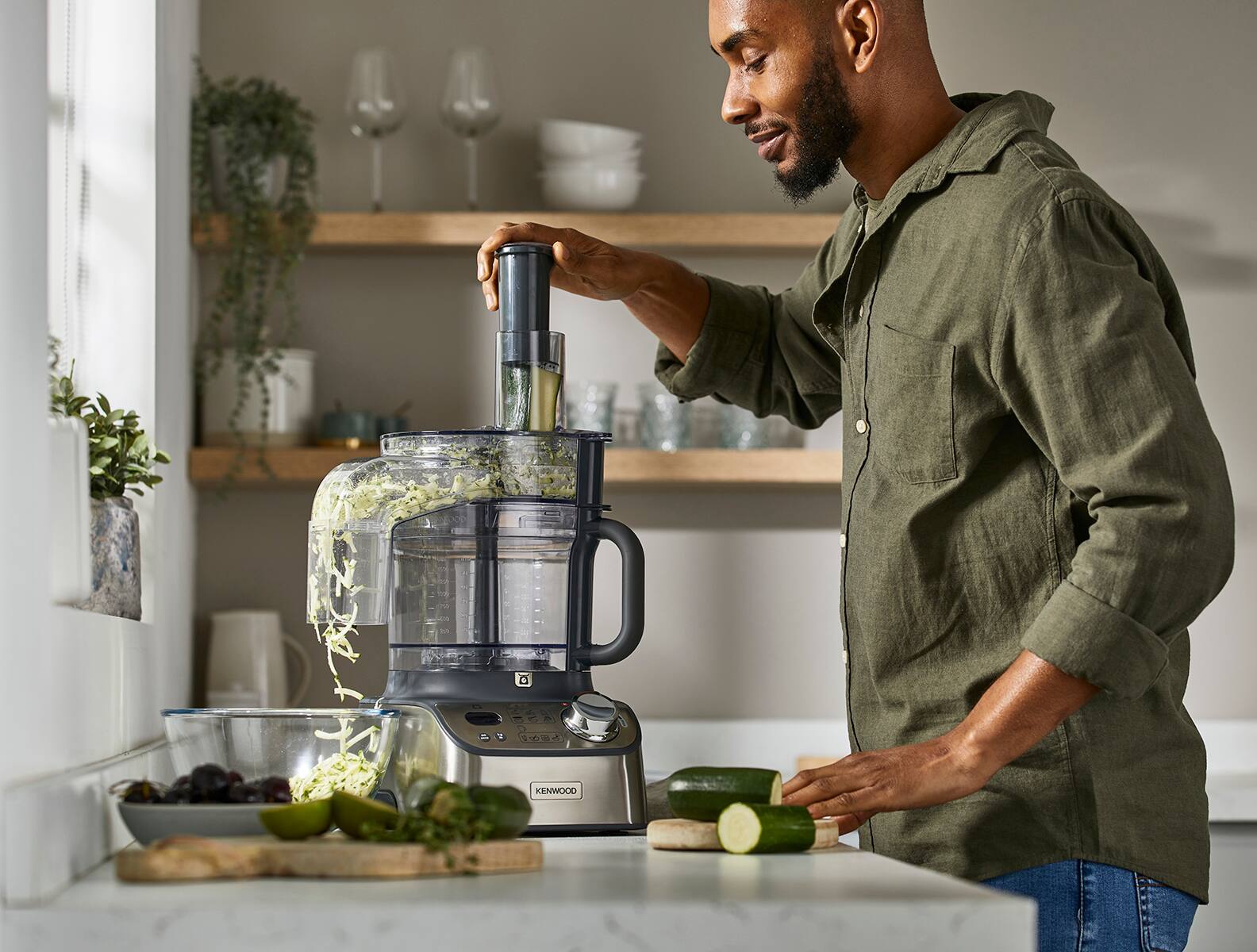 With the right tool for every job, this versatile food processor delivers the best results time after time so you feel inspired to experiment and develop your culinary skills.  

The generous 3L bowl is perfect for when you're feeding a crowd or batch cooking, but designed to work just as well for smaller quantities. The 1000w motor is powerful enough to take on any recipe, with easy to use variable speed and pulse function offering you full control for when you're working with more delicate ingredients. 

And because this one machine does it all, from one base, it's easy to store away when not in use. All the tools are dishwasher safe too, so you can spend less time cleaning up and more time creating. 
The complete package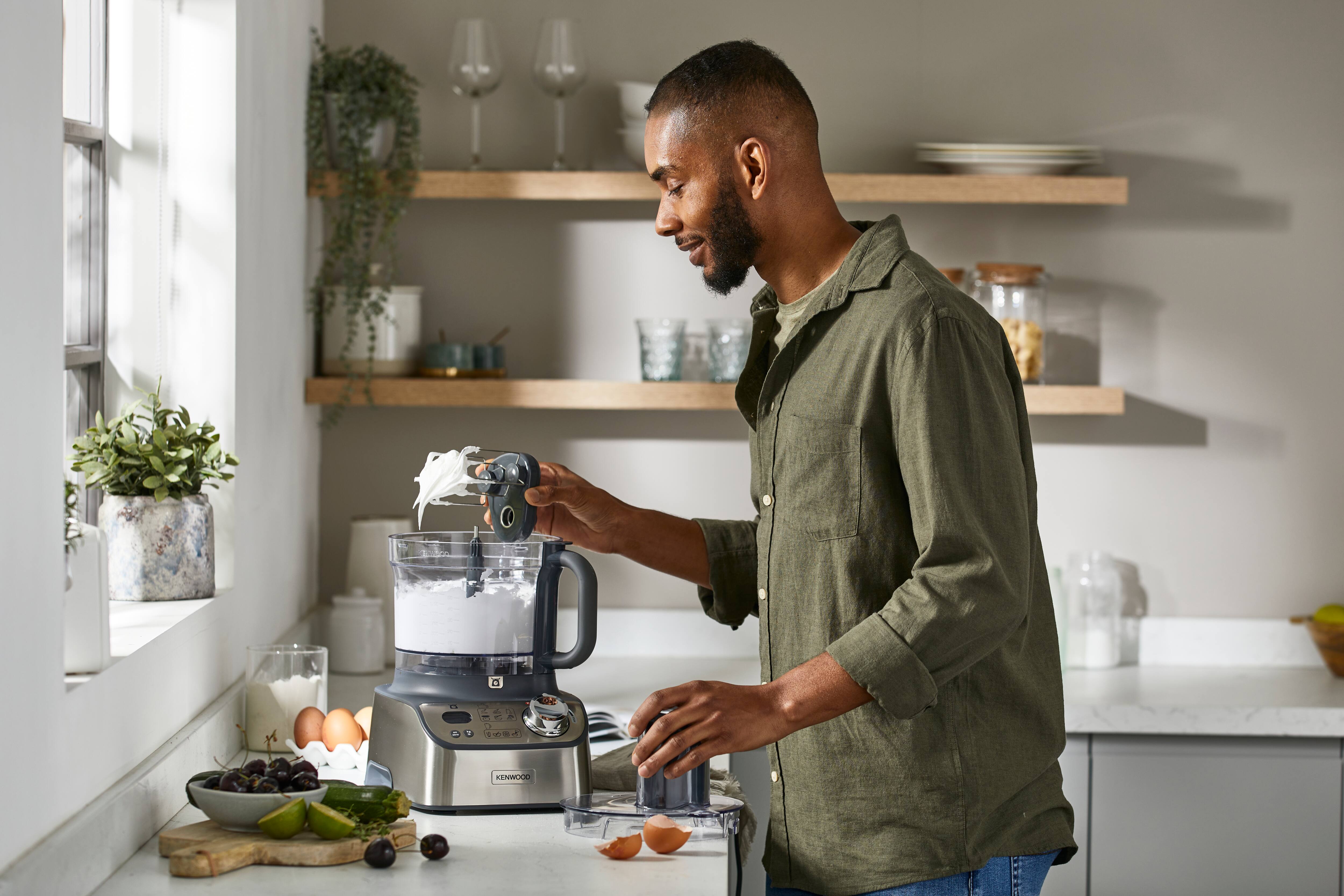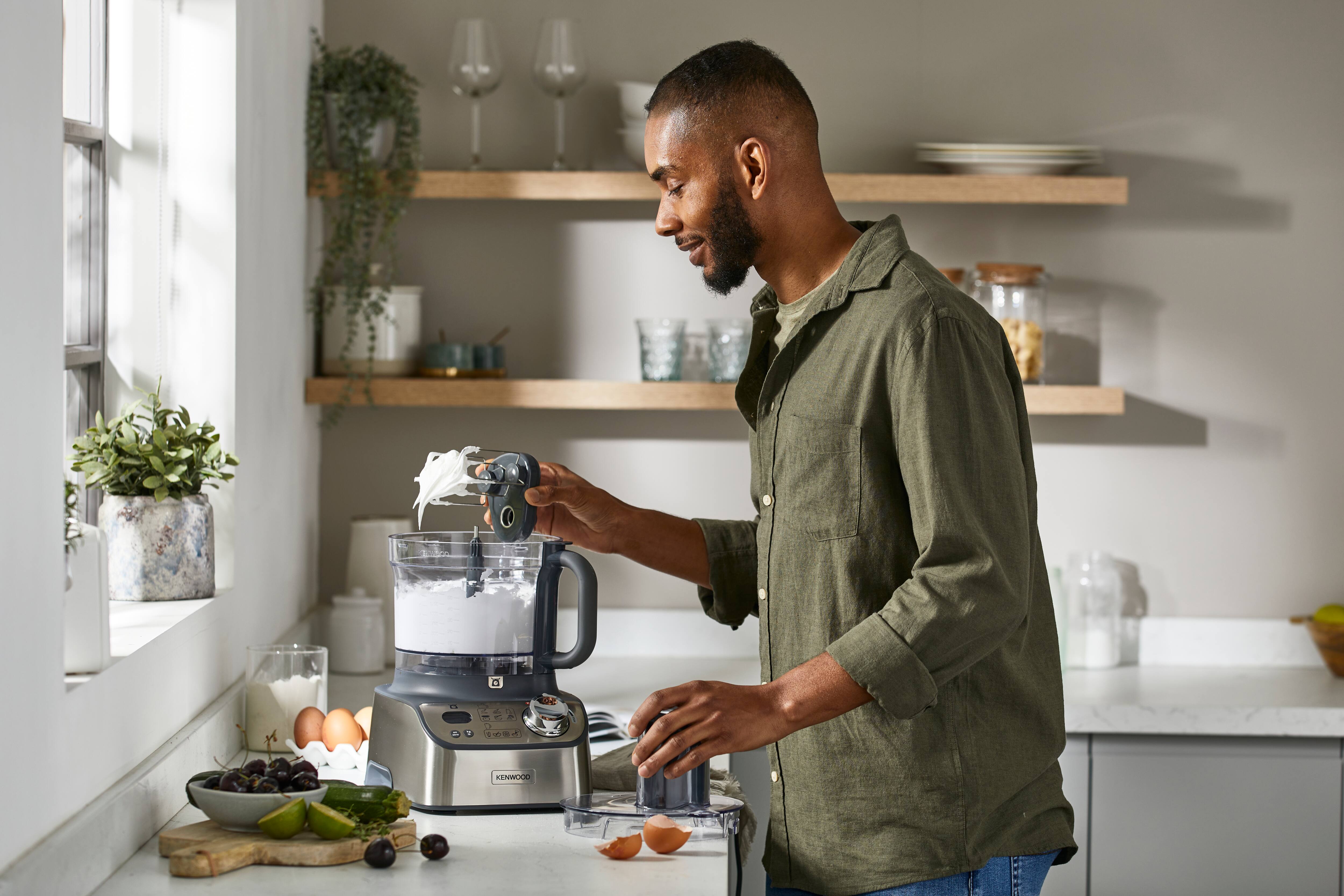 Chop, grate, slice, blend, knead, whisk - even juice; with a range of attachments the MultiPro Express Weigh+ does it all, from just one base. 

The unique cutting system and micro-serrated blades allow you to fine cut, coarse chop or puree with consistent results, every time, while the unique dual metal whisk incorporates more air into your mix, for perfectly whipped cream and featherlight meringues. And because the whisk works within the bowl your kitchen remains a splash-free zone too. Then there's the Duo feed tube, with a mini pusher with measurement markers that makes it ideal for when you're working with small quantities of ingredients. 
 
Integrated digital weighing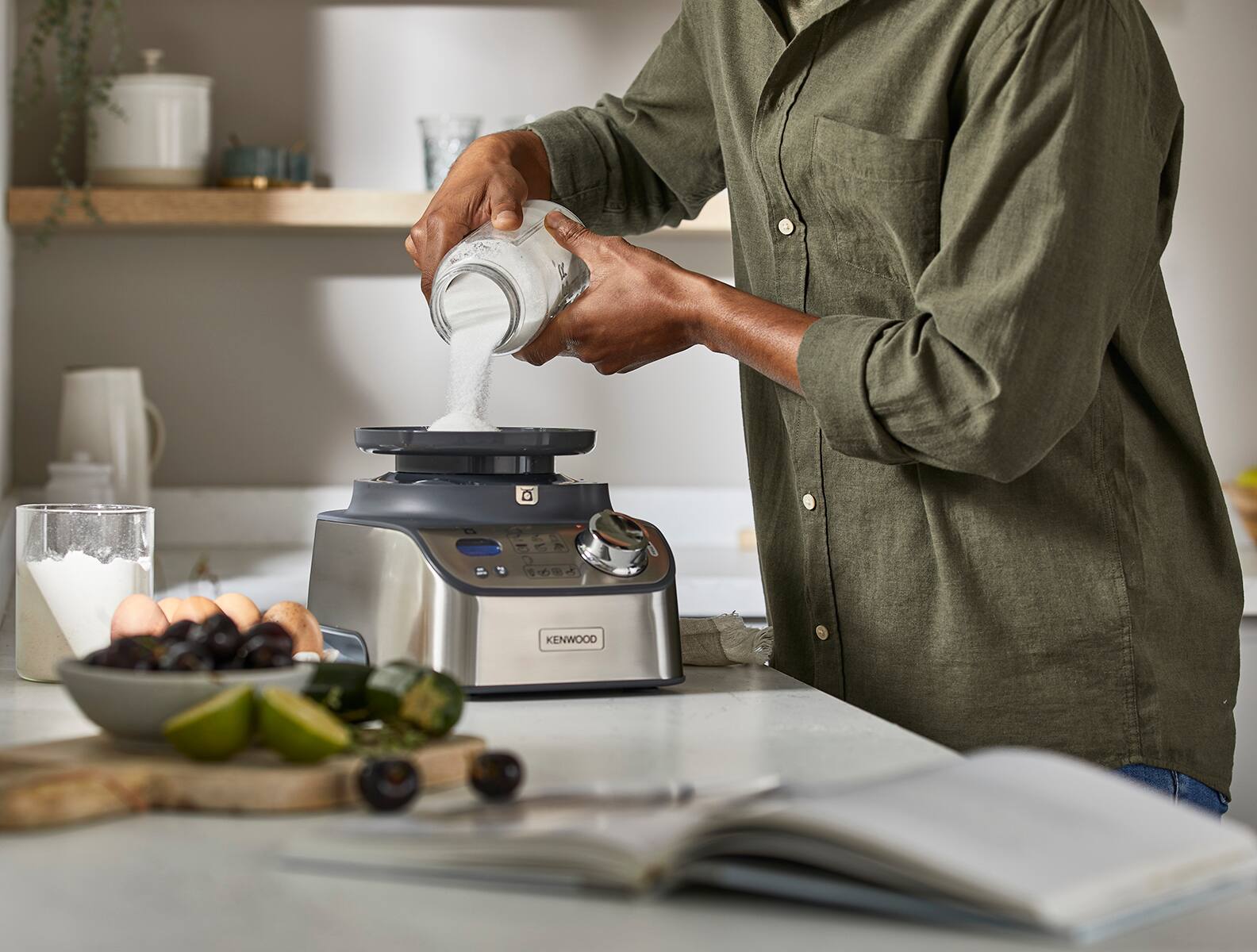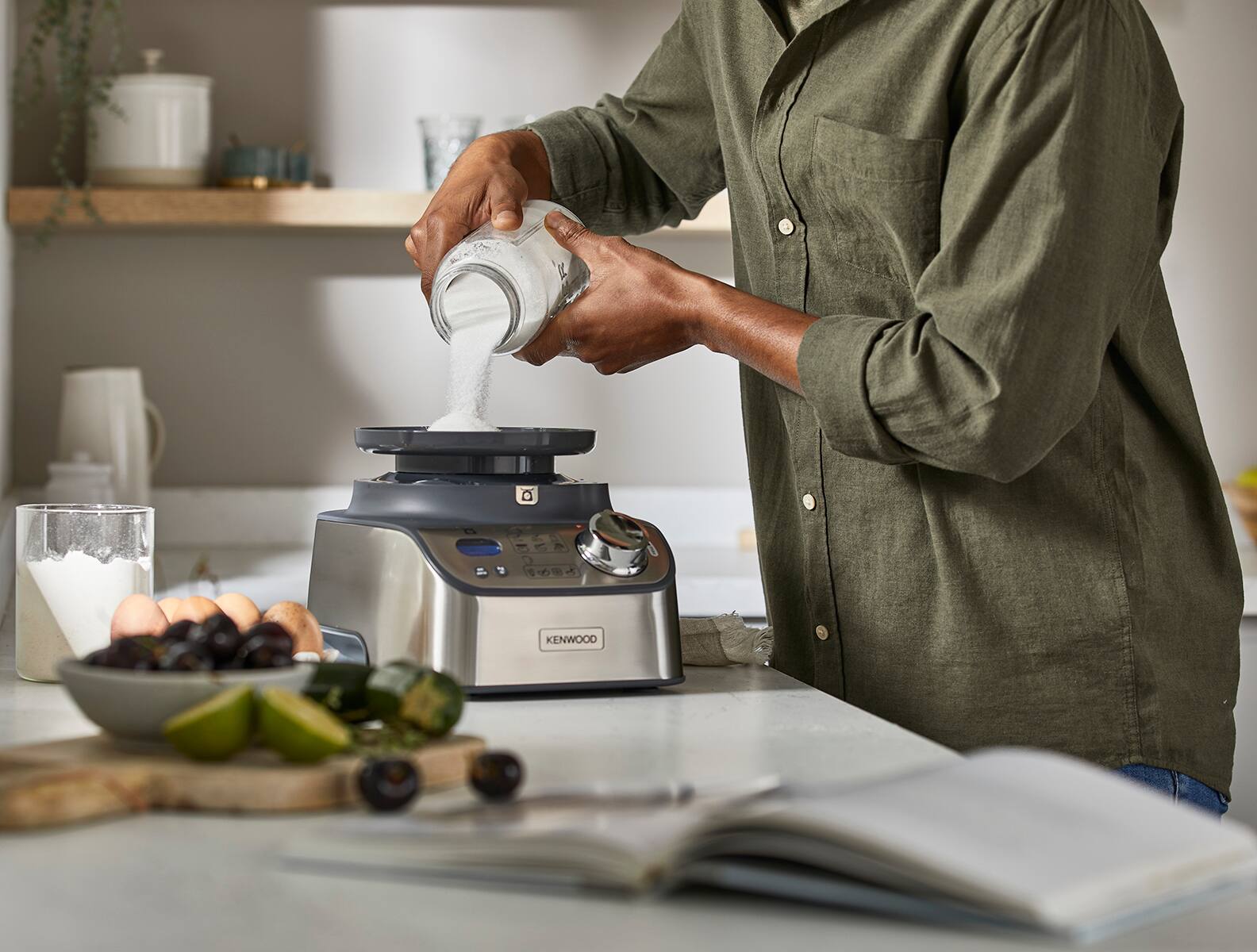 No need to bother getting the scales out of the cupboard. With the Multipro Express Weigh+ you can weigh your ingredients directly into the bowl or onto the weighing tray, incrementally or individually. So, no more time spent weighing out ingredients into separate bowls before you get started, meaning less mess to clear up and less fuss- and as a bonus, you never need to worry about the batteries on your weighing scales running out again, either. 
Express serve and dice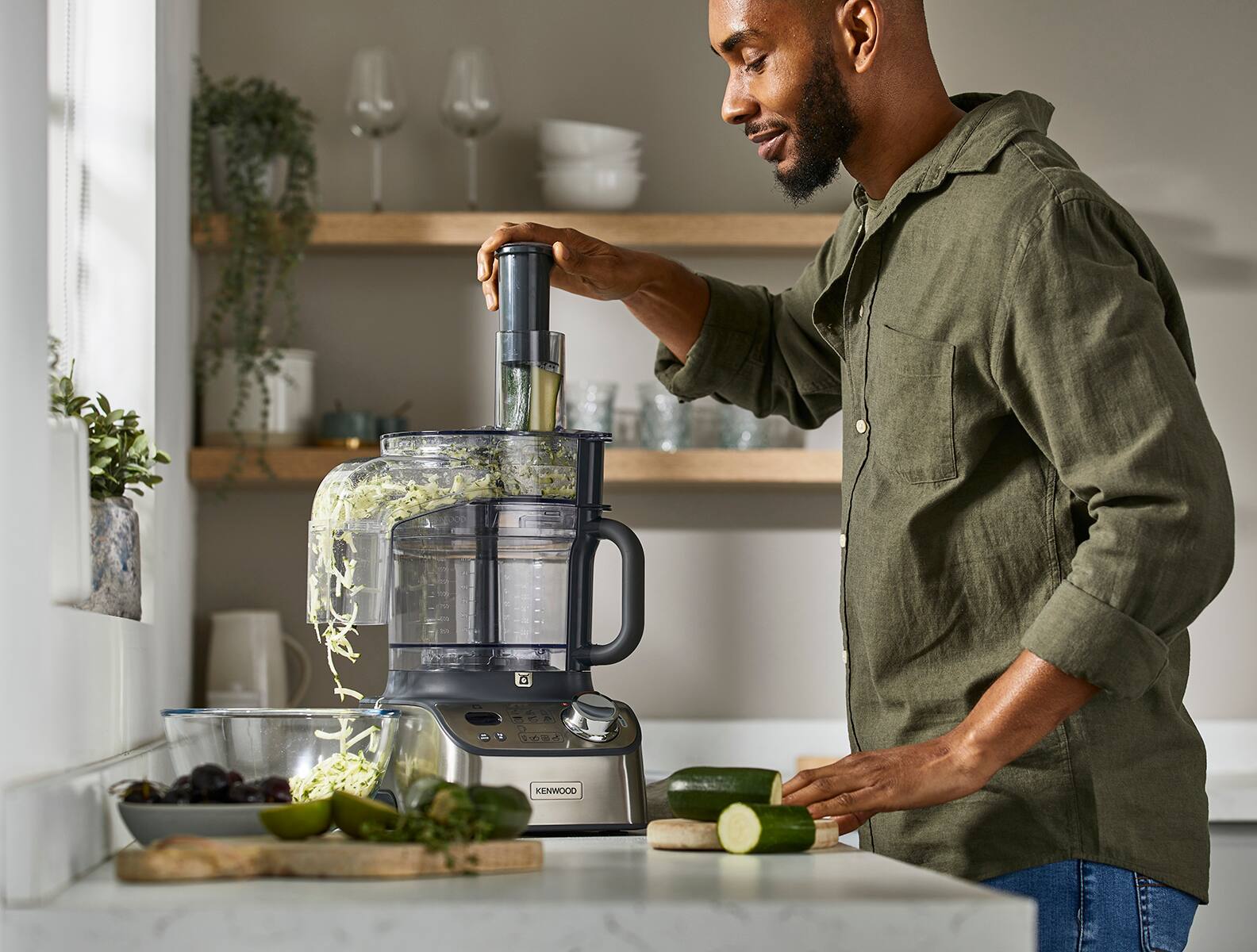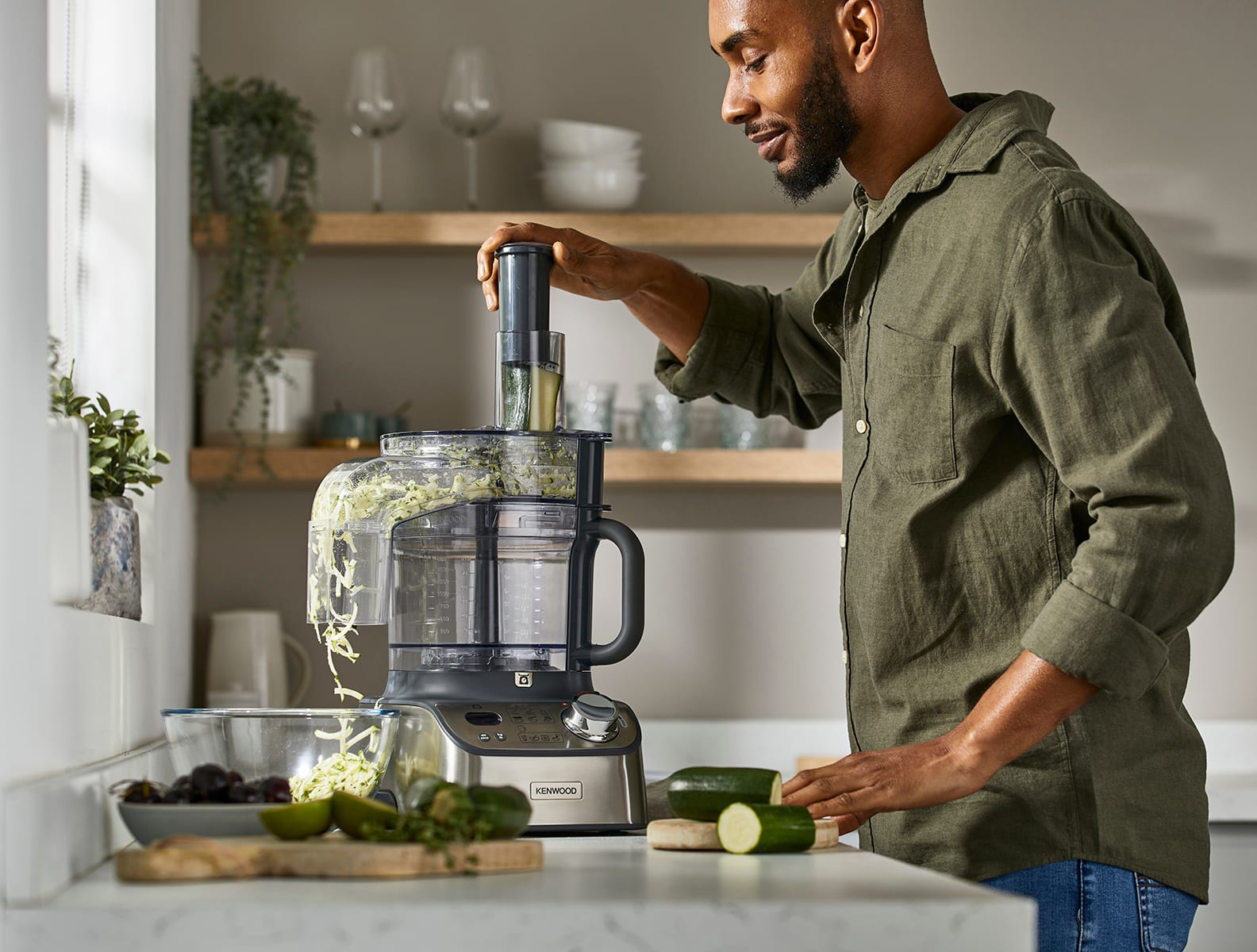 Save on washing up as you use the unique Express Serve and Dice™️ attachment to grate, slice and dice with speed and precision, directly onto a plate or pan- while the main bowl stays spotlessly clean. Perfect for making vegetable crudités for last minute guests, dicing veggies for a crunchy salad or preparing tasty homemade chips. 
ThermoResist glass blender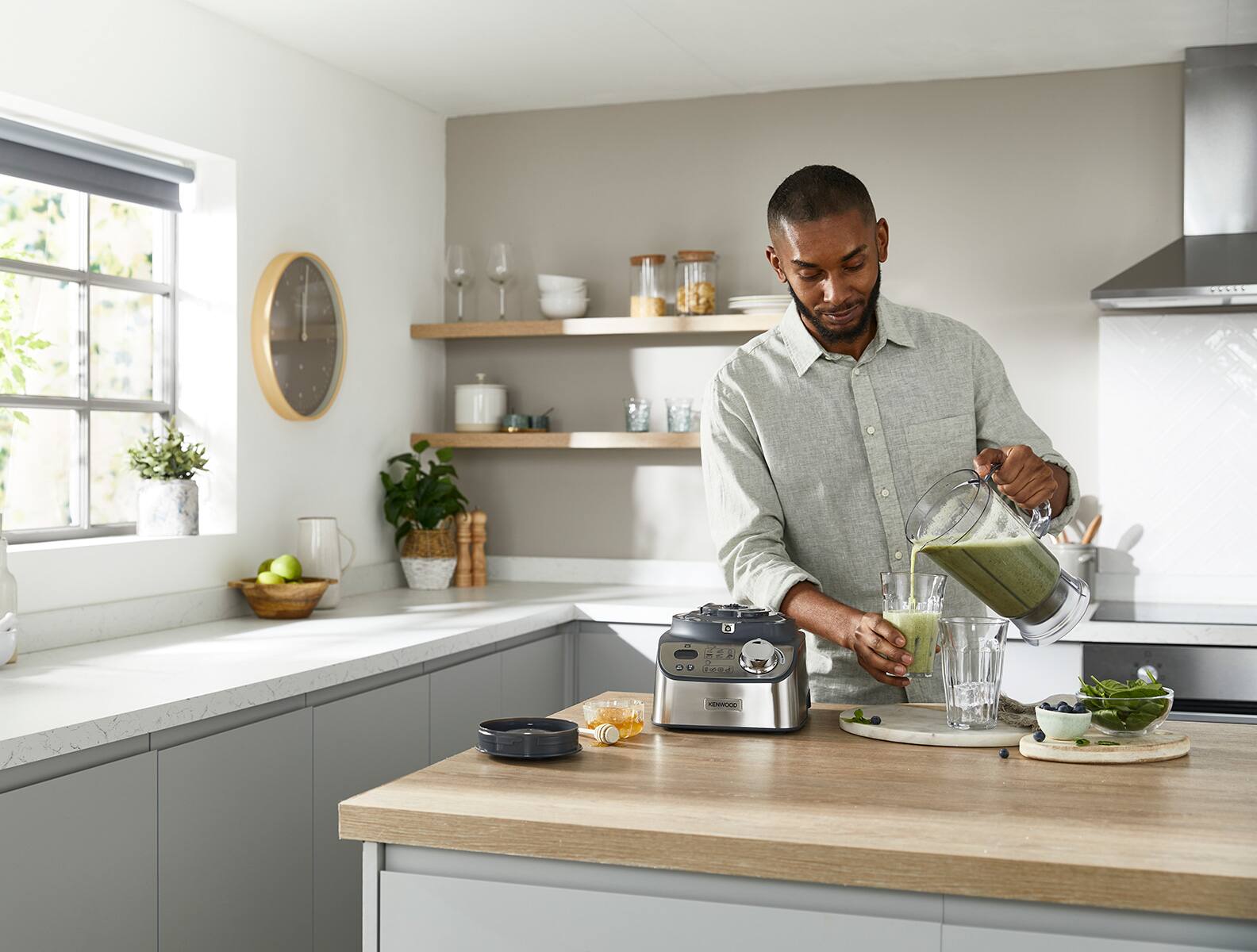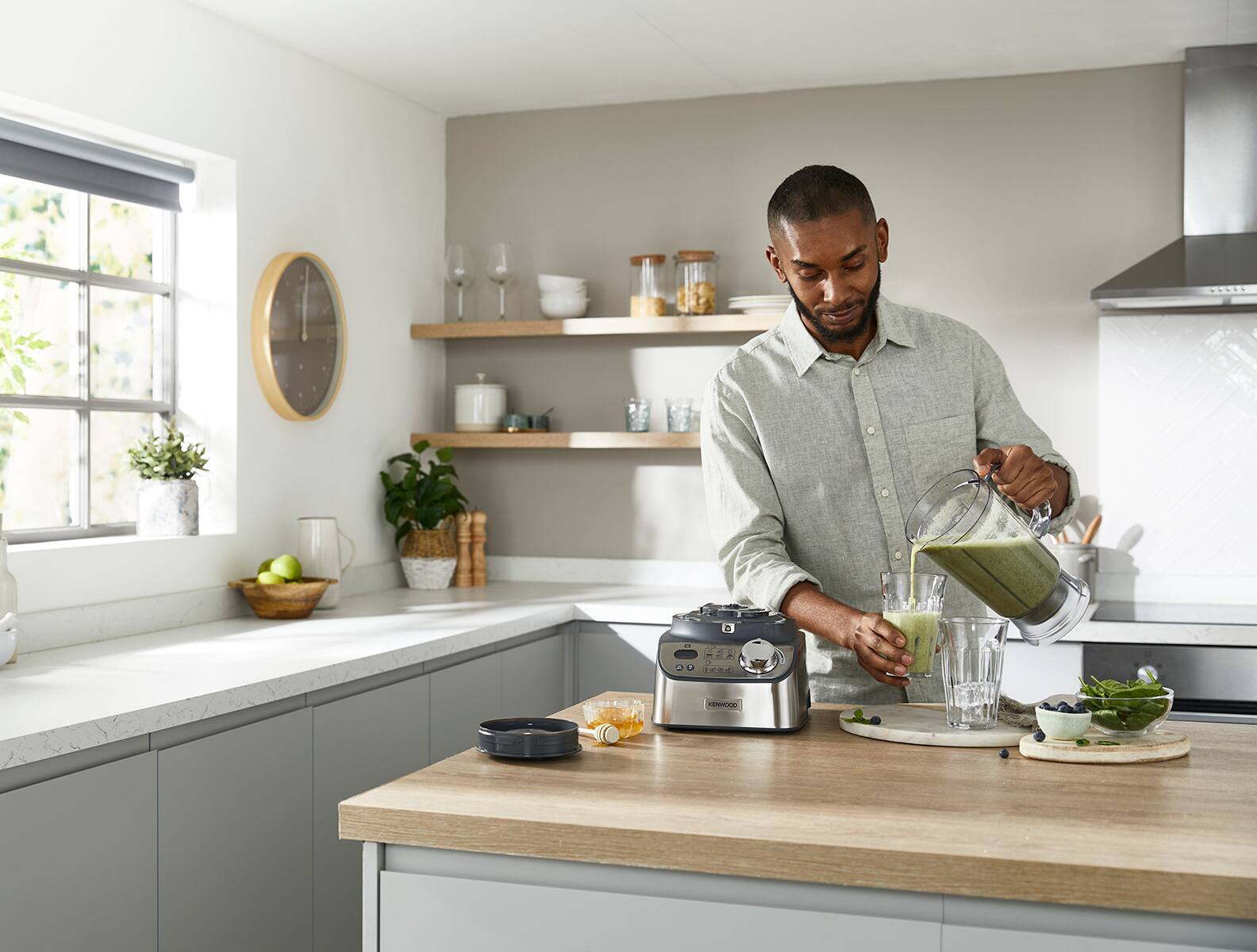 Made from heat-resistant glass, the 1.5L ThermoResist™️ glass blender is tough enough to handle both piping hot and ice-cold ingredients. You can even safely blend hot ingredients straight from the pan, with no risk of cracking or shattering. Use it to whip up anything from cold smoothies and drinks to hearty soups, as well as super smooth mayonnaise, chunky dips and patés. 
What comes in the box?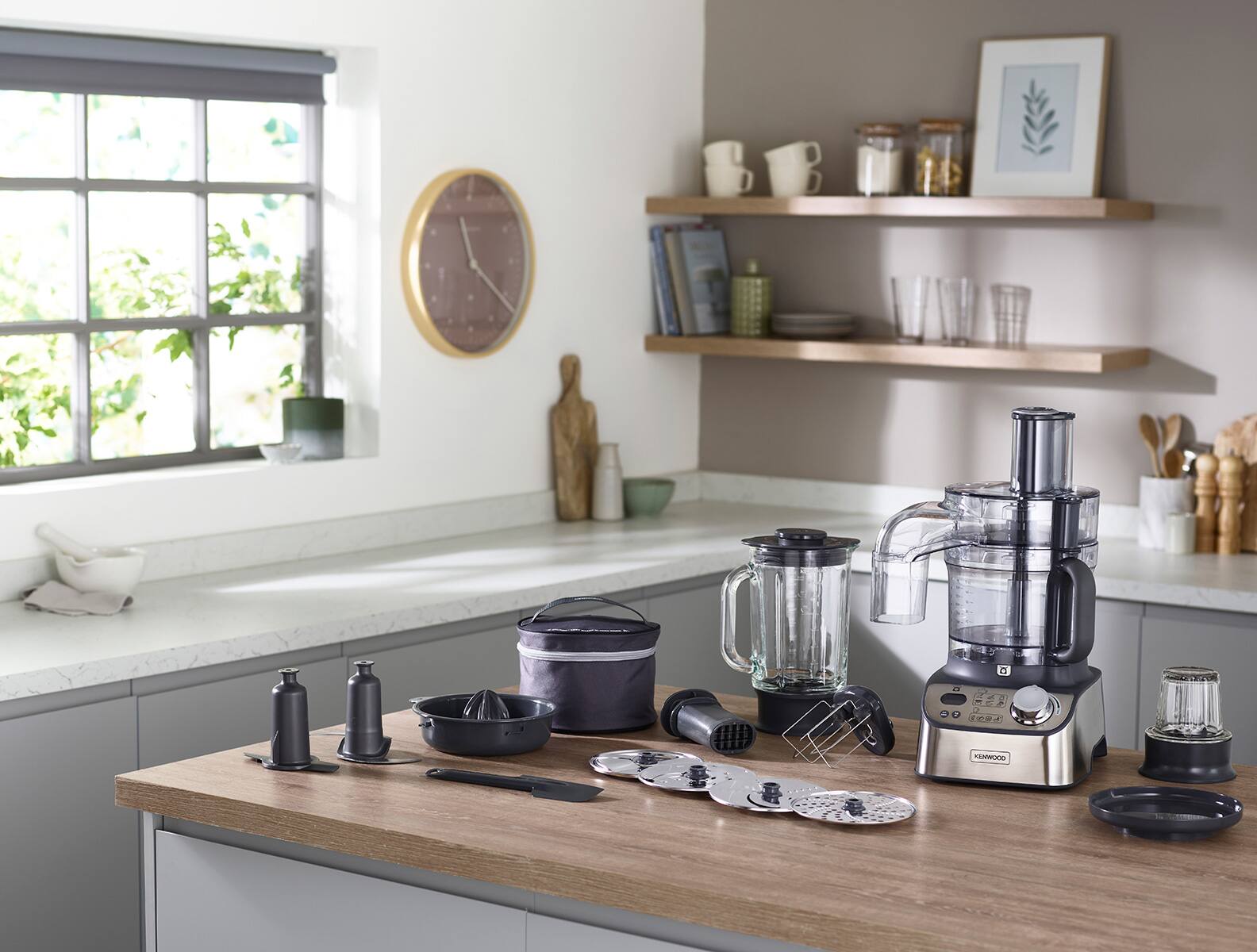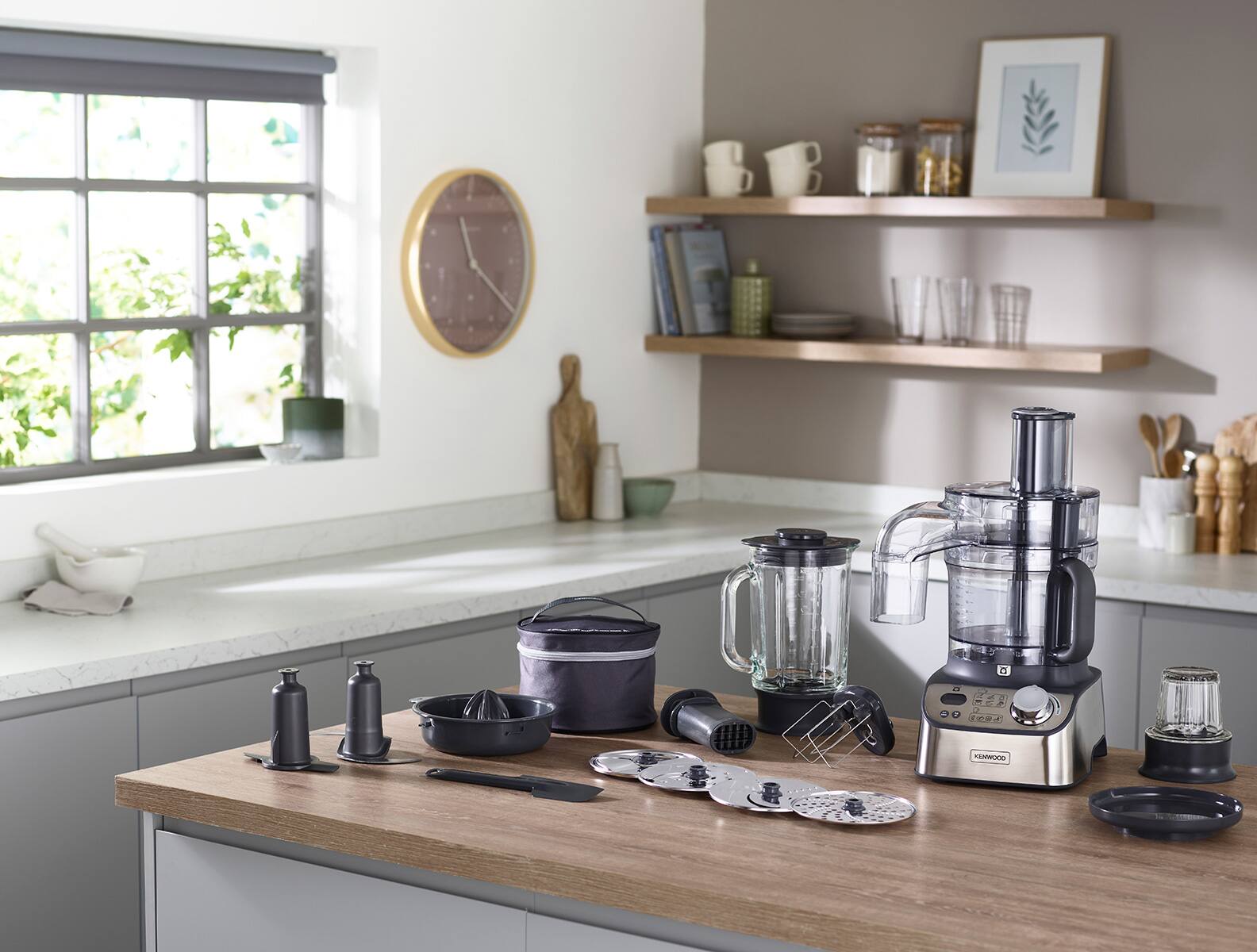 This ultimate kitchen toolkit comes with a range of innovative tools and attachments to help you create great food with minimal stress, and they're all dishwasher safe, too: 
●    3L food processor bowl
●    1.5L ThermoResist™️ glass blender
●    Express Serve and Dice™️
●    Reversible slicing and grating discs- for precise results, just drop them on and you're good to go
●    Citrus juicer- squeezing out every last drop in an instant, with no pips or pith
●    Knife blade- sharp and durable, for blitzing, chopping and mixing ingredients in seconds
●    Dough tool- for mixing and kneading yeasted doughs 
●    Dual whisk- for lighter, airier results when whisking eggs or cream
●    Spatula- for scraping down your bowl so nothing gets left behind
●    Weighing tray- for easy, mess-free weighing
●    SmartStore™️ bag- safe and practical space-saving storage for your essential tools
Please note packs vary. Please check the product listing for exact products/accessories included in pack.

 
Other food processors in the range
Whatever you're looking for in a food processor, there's a MultiPro for you. For space-stretched kitchens, the perfectly proportioned MultiPro Compact more than proves size isn't everything as it whizzes through small food prep jobs in no time, while with it's 4L bowl and extra wide feed tube the MultiPro Excel is designed to make preparing large quantities in one go a breeze. Find your perfect partner here.